We at RecruitingDaily had the pleasure of hosting our latest #HRTX Virtual, a training event for the talent acquisition community, on March 23 and 24, 2022.
With the increase in difficulty to hire within our own teams, our focus for this event was how to find and hire for talent acquisition professionals.
We put together a team of 24 rockstar recruiting and sourcing experts and came up with 12 different requisitions for varying levels of TA roles.
Their job was to first show their approach on how to find candidates for this role, live sourcing on screen to show their strategy and approach. They then paired up with the other trainer with the same requisition to show how they engage and hire candidates as recruiters.
For the role play sessions, trainers took turns acting as both recruiter and applicant to offer unique perspectives or highlight what they would have done differently. Brian Fink and Craig Fisher joined them on stage to moderate and field questions from the audience.
We ended each day bringing the role-play moderators and Shally Steckerl on the main stage for a discussion and analysis of each day's events.
You can check out the recordings for this event here. For an overview, highlights, and takeaways…keep reading!
The Trainers
Mike Wolford and Pete Radloff kicked off day one's live sourcing in search of campus recruiters, while Shawna Lawson-Flintroy and Dean Da Costa sourced candidates for a junior sourcer position.
Later, Jonathan Kidder and Kevin Walters sourced for a diversity recruiter, with Jenna Aronow and Junius Currier pursued a technical recruiter position.
Steve Levy and Bret Feig sourced for senior sourcer roles, while Steve Rawlings and Vanessa Raath looked for recruiting operations specialist candidates.
Day two brought us into the higher level roles for hiring within Talent Acquisition. We saw a shift in the methods for both finding and hiring, with a smaller pool of candidates and an increased focus on the recruitment process.
Carrie Collier and Chris Brady tackled sourcing candidates for a recruitment marketing specialist. On the other hand (or screen), Ronnie Bratcher and Sophie Okonkwo sourced a TA technology specialist.
Keirsten Greggs and Glenn Gutmacher sourced for a director of recruiting as Dena Davis and Laura Mazzullo sourced for director of people operations.
Lastly, Alla Pavlova and Patrick Moran looked for a head of sourcing, while Mark Hamel and David Galley worked to find candidates for a head of talent acquisition.
Day One: Thought Leadership
Finding Hidden Talent
Eric Jaquith of SeekOut shared seven strategies that recruiters often overlook while using LinkedIn and other job sites. The first step is to "find the language people are using," Eric said, while speaking on the need to keep tabs on open positions and look for various job titles. He also spoke about the role technology plays in helping recruiters uncover "diamonds" by using tools like AI-matching, power searches, filters and dynamic email templates. 
Diversity of Talent
Phil Ross of Untapped also spoke about reaching "untapped talent," focusing on increasing diversity when hiring. Organizations are often stuck in a self-reinforcing cycle where they hire from a group of candidates who reflect the organization's demographic, though the recruitment funnel and the attrition funnel are vastly different.
While diversity initiatives may seem intimidating, Phil simplified the process by suggesting the creation of sustainable systems. He emphasized the importance of improving employee experience and satisfaction and highlighted the idea of "centering the most marginalized" while designing policies and building and placing a culture that celebrates diversity at the front and center.
Scaling Recruiting Teams
Leslie Loo of Celential.ai shared insights on scaling recruiting teams while leveraging AI. Since hiring for recruiters is increasingly tough, hiring teams can use AI to fill in the talent gap and increase efficiency. He also spoke on how gaining deeper insights into the candidate can increase the accuracy of talent matching as well.
A More Holistic Approach
As we moved closer to the end of Day 1, Spencer Liu of MojoHire tackled the ATS, saying, "The ATS is dead, at least as we know it. Today, it is imperative to track more than just our 'applicants.' We can do talent management and talent recruiting in one system." Building on the importance of adopting an integrated HR approach, Liu discussed how recruiters can begin using holistic talent acquisition and management solutions. 
Day Two: Thought Leadership
Market Research
While we're talking about data, in Gillisa Pope's session for HireEZ, we learned how recruiters can tap into market research to inform their hiring decisions. Though you might think that research is time-consuming and tedious, Gillisa took us through the entire process in just under 20 minutes.
She also pressed the importance of understanding market conditions, data-driven multi-source tools, using HireEZ's outbound platform to identify your total addressable market and generating talent maps to find the right talent.
With the right tools, it will take you only 20 minutes to do all of this and widen your talent pool, incorporate diversity and even detect and address roadblocks before they become a challenge. 
Gender Wage Gap
In honor of Women's History Month, Natalie Grandy of Gem turned the spotlight onto the gender wage gap with "How Gem Uses Gem: Women in the Workforce."
Natalie spoke about the challenges women face in hiring, followed by best practices organizations can adopt to improve gender diversity.
For recruiters, avoiding bias is easier said than done. We all fall prey to unconscious biases and noted that even female recruiters can overlook female profiles.
Highlights and Takeaways
The live sourcing and role-play sessions were undeniably the highlights of the event. Despite the similarities in approach, what stood out was how the same tools and methods were used differently.
Bret Feig spoke about using social media and online communities, Carrie Collier found candidate engagement to be the key, and Chris Brady highlighted personalization in the candidate experience.
Role-playing gave the audience insights into what questions to ask, and how to vet candidates while focusing on skills, personality and future plans. It was also remarkable to see how the presenters "engaged" with candidates, retaining the human element of the hiring process.
Mike Wolford and Pete Radloff shared the importance of approaching specialty schools and student clubs for campus recruitment. Dean Da Costa and Shawna Lawson-Flintroy focused on what is essential to the candidate. Alla Pavlova provided insights into the international market, while Keirsten Greggs and Glenn Gutmacher discussed change management.
Dena Davis and Laura Mazzullo spent time on questions the candidate should ask, listening and responding to candidate needs and focusing on HR as a strategic function.
A Thank You
A huge thank you to our attendees for your questions, comments and participation, as well as to each of the trainers, sponsors, moderators and hosts for sharing your knowledge and expertise with the audience.
We'll be back with another event in June. See you there!
---
Authors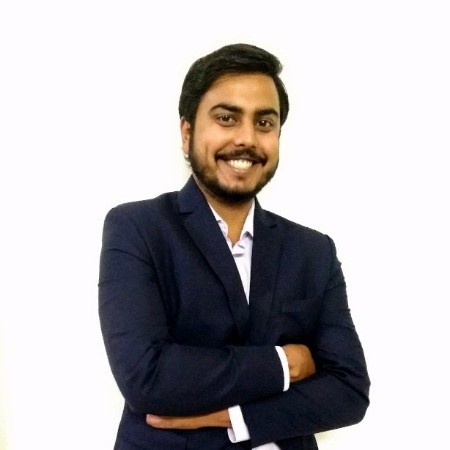 Sushman is a contributing editor at RecruitingDaily.com and writes about how organizations can succeed with recruiting technology. With a background in B2B tech publishing and events, Sushman strives to make dry, technical copy engaging. When not writing, Sushman enjoys craft beer and motorcycling holidays.
Recruit Smarter
Weekly news and industry insights delivered straight to your inbox.