Employment brand and branding strategies are critical to success, including success in your recruitment and hiring methods. But, how does your language impact your brand's position on gender and hiring?
Is your language advancing your organization's approach to recruiting, hiring, and advocating for all genders? Or are you hurting your brand without even knowing it?
Keep reading to learn more about the impact of your brand on gender.
What is the Impact of Brand on Gender and Sex?
We know that word choice is essential to a product or service's perception. It's no different for your organization's brand and how the brand impacts views on gender and sex.
First, let's understand the difference between gender and sex. Sex is typically categorized as female or male; however, organizations should keep in mind that sex includes variations in biological attributes (and how individuals express those attributes).
Gender, on the other hand, "refers to the socially constructed roles, behaviors, expressions and identities of girls, women, boys, men, and gender diverse people."
According to the Association of National Advertisers, "[w]hile many brands are embracing LGBTQ+ inclusivity in their marketing, tackling gender nonconformity authentically can still present a challenge or missed opportunity for some. However, this is a necessity for brands existing in the now and moving into the future gracefully."
Not only is this an opportunity for brands and branding, younger generations demand it. According to Gallup, "35 percent know someone who prefers a gender-neutral pronoun and 59 percent believe forms should include options beyond the binary ('man' and 'woman')."
And as far as the workplace? Deloitte has found that Gen Z will surpass Millennials in population numbers while taking the torch as the most diverse generation in U.S. history. Further, "[a]s Gen Zers are about to step onto the world stage, the impact of their entry will be swift and profound, its effects rippling through the workplace, retail consumption, technology, politics, and culture. Radically different than Millennials, this generation has an entirely unique perspective on careers and how to define success in life and in the workforce."
And this "swift and profound" entry includes employers' brand and branding, causing employers to question how and when to market to different sexes and genders – without being "insensitive and outdated."
Why are Language and Branding Important in the Hiring Process?
Job seekers respond differently to language and branding, including as it relates to job searches – causing some applicants not to apply at all. For example, studies show that "gender-coded language" in job ads deters female applicants. Specifically, in an oft-cited LinkedIn study, if the word "aggressive" was included in a job ad, 44 percent of women and 33 percent of men would be discouraged to apply.
Additionally, LinkedIn found that 92 percent of hiring professionals believe that soft skills are more important than hard skills, including job ad language such as leadership, collaboration, critical thinking, and adaptability.  However, 61 percent of women associate soft skills with the female gender, 52 percent of men associate soft skills with the male gender, and more than 55 percent of c-suite professionals associate soft skills with the male gender.
As you can see, language can impact genders and sexes at all levels of a company – from the job seeker to the hiring manager to the c-suite executive. But, which companies are doing a good job of being more descriptive about the specific job candidate they're looking for – whether through job descriptions, job ads, or other employer branding language?
For example, Aubrey Blanche, the Global Head of Diversity & Belonging at Atlassian, stated that when it came to using truly inclusive language, they "focused on bringing in more balanced teams as it relates to gender, race, and other underrepresented backgrounds . . . [they]  discovered that we had used language that subtly biased on job ads in favor of white and male candidates, and [technology] helped us more closely align our language to our culture and message more inclusively to a broader set of candidates."
Promoting an inclusive brand is not always an easy task. Employers must pay attention to language (and reactions to language) across all sexes and genders. However, paying attention to your employer brand's terminology when recruiting and hiring talent can help you attract more diverse talent while setting a more relevant tone for your employer brand.
---
Authors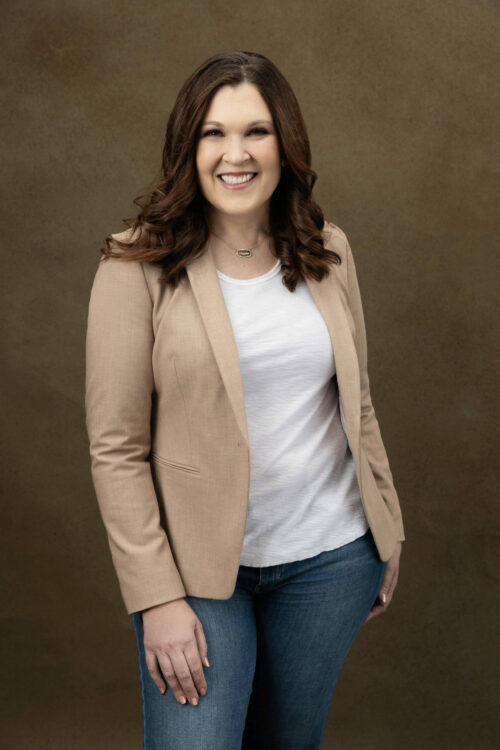 Jenny Kiesewetter is a prolific Nashville-based freelance writer, teacher, and coach, specializing in human resources issues, employee benefits, employee training and development, and legal compliance issues. Jenny has a knack for making complicated topics understandable, digestible, and valuable. In her free time, Jenny enjoys spending time with her friends and family, traveling, live music, and dining out.
---
Recruit Smarter
Weekly news and industry insights delivered straight to your inbox.