Anyone who has ever applied for a job or seen a new doctor will tell you there's nothing fun about paperwork. Whether in-person or online, the process almost always includes writing and rewriting the same information over and over again in different places. Name, address, phone number, etc. This experience is particularly frustrating when technology is involved but unable to parse personal details from one form to another.
It's no wonder that one vendor survey found that "the candidate drop-off rate for people who click 'Apply' but never complete an application is a whopping 92%." 
Ninety-two percent. Let that sink for a second: 92% of candidates never bother to finish an application, so recruiters only review 8% of interested, available talent. Talk about a self-limiting approach to quality of hire. More than that, a high drop-off rate will impact other critical metrics, including cost-per-hire and time-to-fill. And in a job market where competition remains fierce, employers need every advantage they can get. 
What's Wrong
An earlier piece looked at how text messaging supports candidate engagement from that first point of contact. The same principle applies here, too (pun intended). Per SHRM, a recent report on the application flow of Fortune 500 companies looked at how many clicks it took from start to finish.
The results indicated candidates had to click an average of 51 times to get through the process – nine before they even got into the application. Along the way, they had to create user accounts and passwords, enter the same data already contained in their resumes and answer the same questions more than once. No surprise that 92% of candidates abandon ship before they reach the end. 
Knowing how frustrating the situation is and where the problem lies creates an opportunity for improvement. The easiest way to boost engagement and lower drop-off rates is to streamline the application and reduce all those clicks – and that's where texting comes in. 
How Texting Helps
By augmenting or even supplanting the traditional online (or, in some scenarios, in-person) application with a text-based one, the bi-directional apply flow becomes interactive and looks something like this: 
Recruiters advertise openings with a unique phone number

Candidates text 'Apply' to the number to opt-in

They engage with a chatbot that asks basic questions, such as name, email, zip code and the job category of interest  

Based on the provided information, the system builds a candidate profile 

Candidates receive additional information about the job via text 
The last step varies based on the position in question. In some instances, a longer, more formal application does follow. In others, candidates get invited to schedule a phone screen or interview. Either way, the initial lift lessens for both candidates and hiring teams, connecting through automation and providing the details needed to move the process forward. On the backend, recruiters and hiring managers see which candidates came in through text and review their profiles at any time. 
Text Applications in Action
Given the prevalence of text messaging in today's world, it has become an unintrusive way to start candidates on their journey. From the collection stage to screening, text recruiting provides a quick way to connect with candidates and fill the talent pipeline. While configurable, text applications are most often used in high-volume hiring scenarios, where hiring teams need to source a large number of candidates in a short amount of time. That includes retail, hospitality, healthcare, manufacturing and the like.
By allowing candidates to apply anywhere, anytime, text messaging encourages potential applicants to get started when it's most convenient for them. The automation factor ensures that communication initiates instantaneously, reaches candidates where they are and speeds up the process.
At the same time, text recruiting features make it possible to outreach to multiple prospects, inviting them to attend a mass hiring event or demonstrate their interest. This is particularly handy for seasonal hirings, such as amping up a retail presence ahead of the holidays or ensuring summer recreations like amusement parks and boardwalks are fully staffed in time for the vacation crowd. 
When it comes to hiring this year and beyond, efficiency continues to be a top priority for recruiters and the organizations – and candidates – they support. Asking anyone to navigate 51 clicks on top of an application is not only excessive, but it's also unnecessary. There are better ways to engage candidates and better ways to complete an application – and it's all just a short message away. 
---
Authors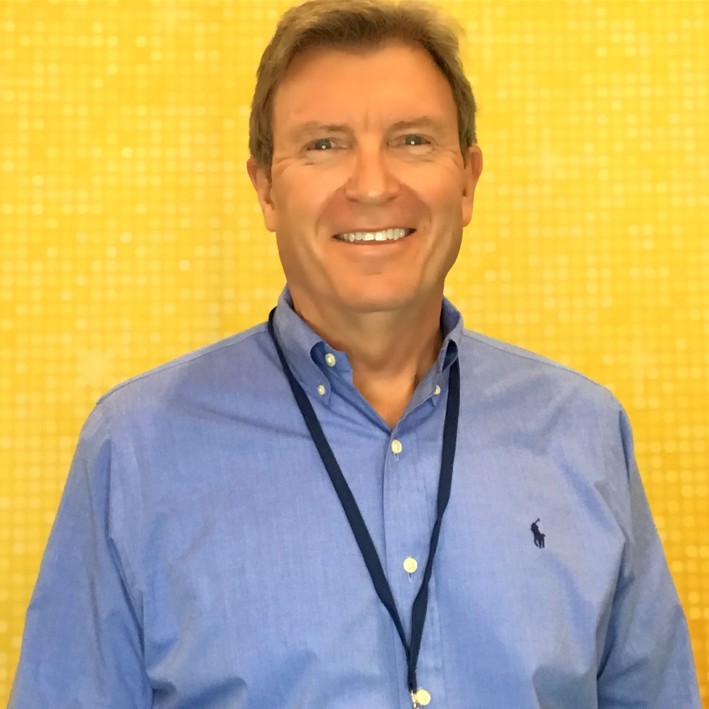 Jim has been involved in the talent acquisition industry for over fifteen years and has seen both changes and advancements in the recruiting process. The dream of Cadient was conceived several years ago as he saw a great opportunity in the distributed hourly hiring sector.
Recruit Smarter
Weekly news and industry insights delivered straight to your inbox.