Tariffs and Talent Acquisition
The year started off great for hiring. Between the administration's deregulation binge and tax reform, profitability estimates climbed for companies in power and energy, manufacturing,   financial services, retail and real estate, to name just a few. When tariff talk began generating headlines in March, enthusiasm quickly dampened in solar, semiconductors, and other industries caught up in the escalating trade war with China.  
Now, the trade wars are broadening. On June 1, the U.S. imposed a 25% tariff on steel imports and a 10% tariff on aluminum. To retaliate, Mexico quickly slapped tariffs on $3 billion worth of U.S. goods targeting agriculture. Canada is digging in with tariffs on $13 billion dollars on U.S. imports including steel, aluminum, whiskey, washing machines … even peanut butter. China is imposing tariffs on $50 billion worth of U.S. imports and the EU, too, is planning tariffs on a  long list of products.  
Are we facing a jobs-killing trade war? Although tariff talk may ultimately be a negotiating tactic to get higher priority items fixed, we will be facing job losses for manufacturers downstream from steel and aluminum, assuming they are kept in place.  
Get Your Plan B Ready
Should you be worried? Well, it depends. U.S. tariffs on imported steel and aluminum are expected to increase employment in the U.S. metals industry by over 33,000 jobs, and fortunately, there are plenty of other industries — like oil and gas, healthcare, business services and construction — that are doing well. But for the industries that depend on steel or aluminum, the outlook is worrisome as demand for more expensive materials and products will naturally go down.  These sectors may be hard hit with some economists estimating more than five jobs lost for every one gained.
The old adage "hope for the best, plan for the worst" makes sense here. A good contingency plan gives you more control and minimizes the risk. Some ideas to get you started:  
New life for steel and aluminum manufacturers:

A

dvances in automation combined with competition from foreign manufacturers caused

significant job loss

in the steel industry over the past decade. Now,

tariffs on foreign steel and aluminum are expected to revitalize the industry, sending thousands of laid off workers back to American steel mills. Recruiters inside steel companies need to fire up al

l of their internal resources, including their databases of previous employees. For agencies focused entirely on recruiting steel industry executives, I would still caution against hiring more recruiters. Instead, try to handle requests with existing resources or shift them from recruiting for downstream companies to the upstream.

Downstream industries face supply chain disruption:

From automobiles to gas pipelines and washing machines to beer cans,

there are

a

bout

2 million jobs

in industries that intensively rely on steel.

 These industries will now pay more for domestic or imported steel or, as with

Harley Davidson,

opt to move production overseas.  Just last month,

Mid-Continent Nail

, the

largest nail manufacturer in the U.S., reported it was at "the brink of destruction because of the steel tariffs." Recruiters in downstream industries will likely be dealing with job loss typically associated with rising production costs.
Since it's unlikely you will have many "growth" positions now, focus on finding experienced players for "backfill" or attrition-related openings.  Get versed on how to sell those positions to practiced candidates in a market that is hopefully just temporarily constrained due to tariffs.  For agencies recruiting for these firms, it is likely that you'll now be dealing with more fee-avoidance from clients. Recruiters able to absorb skinnier margins on lower fees could pick up new business from other recruiters unwilling to budge on price.  My suggestion: Keep reduced fees in place for a certain time period only or on a one-time only basis.  
Shipping and distribution feel the squeeze:

From moving raw materials to home delivery, as prices in steel and aluminum go up, manufacturers will tighten shipping budgets. In a policy brief released earlier this year,

The Trade Partnership

estimated that over 34,000 jobs will be lost in trade and distribution due to tariffs.  If you recruit in this industry, expect to be

impacted by slow-downs associated with higher costs, so follow the advice given above. Wherever possible, shift your support to industries that have previously been under-serviced. Keep in mind that as cost-cutting gets even tighter, there will be no trainers or bandwidth to "train" inexperienced people.
While I am certainly not an economist, it's hard to argue against the results of the 2002 Bush Tariffs, when jobs gained in steel were offset by losses in other industries.  Regardless of the industry you serve, get your Plan B in place and try to keep your team positioned advantageously.  One thing is certain: there is a lot of turbulence right now thanks to tariff punch and counterpunch. It is hard to predict anything because tomorrow it could all change. 
---
Authors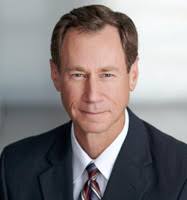 Mike Starich is the former CEO at Orion Talent, a provider of skilled talent acquisition, recruitment optimization and military hiring to businesses in manufacturing, supply chain, energy, healthcare and more. Prior to joining Orion in 1992, Mike served in the Marine Corps for seven years as a flight officer and Marine officer recruiter.
Recruit Smarter
Weekly news and industry insights delivered straight to your inbox.