As 2022 kicks into gear, you may be searching for a new role in the recruitment industry. Or perhaps you've decided to make the transition into recruitment from elsewhere. Recruitment can be a lucrative, fast-paced and fulfilling industry to work within. If you have an upcoming interview, your interviewer will likely be looking for skills necessary in recruitment positions.
With a simple interview technique called the STAR method, you can give focused answers which demonstrate your skills and impress potential employers. Here is how to master the STAR method to get your next job in recruitment.
What is the STAR Method?
You've already achieved a lot by getting an interview. You've done the hard work to find the role and choose the right type of CV for your application. And you have impressed them enough to get a foot in the door.
There's no doubt that interviews can be nerve-wracking, but remember that this is your chance to bring your personality and showcase the skills and knowledge that you have to offer. The STAR method provides a focused framework to ensure that you are answering the question and showcasing the best of you. So, what is the STAR method and where can you use it?
STAR stands for Situation, Task, Action and Result. It's particularly useful when answering behavioral interview questions.
Putting the STAR Method Into Practice
One of the good things about the STAR method is that you'll be able to deploy this technique expertly in interview settings with practice. First, look up some common behavioral questions online before your interview. Then, think about what skills people interviewing for the recruitment industry will want to see.
Using this information you can plan and rehearse some answers to questions that may come up. With practice, the STAR method will become second nature when you have to answer those questions that can feel tough when asked on the spot.
How to Apply the Technique
Negotiation is a key skill needed in recruitment. Your role is likely to involve negotiating with businesses and candidates to get a good deal for both of them where they walk away happy. This may involve negotiating specific job terms such as flexible working with a business or negotiating with candidates on salary.
Therefore, a behavioral question that may come up in your next recruitment interview is: Tell me about a time when you had a successful negotiation.
Below is a model answer showing how you could go about answering this with the STAR method:
Situation: Earlier this year my company was going out of contract with a provider we use for tech support across the business.
In one line this explains the situation. It is succinct, to the point and sets the scene clearly for the interviewer to follow along with.
Task: My boss asked me to talk directly to the provider and negotiate the contract terms. We wanted to keep them on as we were happy with their work, but we wanted to ensure we had the best deal possible moving forward into our new contract.
This explains what you were specifically responsible for. It also focuses squarely on negotiation skills, sticking to the theme of the question to ensure you're answering what has been asked.
Action: I looked through our old contract and assessed what was working and where there was room for more favorable terms. I arranged a call with the provider and explained our contract was up for renewal. I told them that we had shopped around and found other providers offering the service for cheaper. I handled the negotiation by being upfront with what we wanted and why, and giving them reasons to lower their rates so that they did not lose our business.
This clearly outlines the direct action you took to deal with the situation. It highlights your thought processes and the skills you demonstrated in your handling of the situation. For example, it shows your analysis, the ability to talk confidently to someone outside of your organization and that you can negotiate better terms on a contract.
It demonstrates you know the steps and skills needed for productive negotiations. You've recognized your bargaining power, the value your company is bringing to them and leveraged it in the negotiations. It hones in on your actions making your knowledge the focus.
Result: From our discussions, the provider agreed to reduce our fees by 4.5%. This saved the business £1500 annually. We signed the contract for another two years locking in this discounted rate.
The result is potentially the most important part of the STAR method. Ensure that you don't get distracted in your answer before you've clearly demonstrated the impact that your actions had. This answer states the result of your actions in a measurable way. Using numbers is an effective way of showing the impact you've had in real terms. Whether this is a saving you've made or an increase in social media followers, be specific so there is no doubt that it was your skills that led to the positive result.
You can use the above example to prepare for other potential questions that may come up in your next recruitment interview. Work your way through some other examples relating to your experiences so that you aren't caught off guard and have examples to refer to.
Conclusion
In conclusion, STAR gives you the power of feeling prepared going into an interview. All it takes is a bit of thought and practice to master the STAR method. First, identify the skills needed in the recruitment industry. Then, select relevant examples from your life where you have demonstrated these skills.
Finally, deploy the STAR method to flesh out and formulate these scenarios. These steps will help you to feel more in control going into that interview. When you feel under pressure or anxious in your interview, you have a technique that you can use to ground yourself and make you focused. Which can help alleviate anxiety allowing you to give the best answer possible to showcase your talent.
---
Authors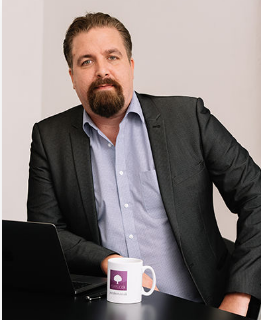 Andrew Arkley is the founder of PurpleCV, one of the UK's leading CV writing providers - with over 15 years' experience in HR and recruitment at a senior level and having conducted thousands of interviews, he knows precisely what it takes to land a job! Andrew has personally written over 3000 CVs and since its inception, PurpleCV has grown rapidly to encompass a UK-based team committed to providing market-leading CVs for any job seeker or individual.
Recruit Smarter
Weekly news and industry insights delivered straight to your inbox.