Age should be considered during the hiring process, but it shouldn't ever be why someone is disqualified from a job opportunity, mistreated at work or unsupported. Unfortunately, many hiring managers and companies fail to offer their older workers the help and guidance to continue being productive and happy in the workplace.
Despite being counted out because of their age and expected to thrive despite the lack of specialized support, older employees are steadily increasing in the workforce. Recruiters and human resource teams play an integral role in ensuring older workers are valued, treated fairly and equipped with everything they need to thrive in their roles and well after they've retired.  
Learn the Needs of the Older Workforce
Ageism isn't talked about nearly enough in companies. This could be because company leaders honestly believe it isn't happening in their workplaces, they can't prove that it isn't, or they aren't in tune with their older workers. 
Many older individuals in the workplace are transparent about their experiences with being looked over for a role or getting demoted because of their age. Or how horrible it was working for a company that didn't have any empathy or resources tailored to their unique needs.  
The last thing you want to do is deter older employees from your company because of an age-based bias. Instead, learn the needs of your older workforce and ensure they're accommodated. 
For example, older-aged employees may be living with a disability like a hearing impairment. If you learn how this affects them, you can provide the equipment and assistance they need to feel good and thrive at work. 
Older employees might also prefer a hybrid work environment to be more satisfied and productive in the workforce. If you can find out about their lives, values, and needs, you can offer them a role and schedule that fit all of them.  
Take time to converse and connect with older workers so that you can understand their needs and offer what's necessary to accommodate them. 
Provide a Comprehensive Benefits Package
Your younger workers want excellent pay and solid benefits, and your older workers are no different. A considerable amount of older individuals aren't ready for retirement. This can be attributed to low pay, a lack of retirement options and a hollow benefits package at the companies they work for.  
To ensure your older workers don't have to stay in the workforce longer than they want to, pay them well. Consider their experience, work history, skillset and everything else they've picked up over their years of life that can add value to your company. 
Also, offer a comprehensive benefits package that includes solid retirement options and resources. 
For instance, offer health insurance options that are mindful of their age and supportive of their mental health. If you can't provide the best health insurance plans, walk them through how to sign up for or switch to Medicare to have enough health and wellness support. 
Also, provide your older employees with excellent retirement plan options. Be sure they understand all the details about each plan and how to stay on track with their savings goals. You could even offer a phased retirement option where they can reduce their hours and workload until they transition into full retirement. 
Ultimately, your older workers will feel better about being at and producing for your company if they're paid well and receive a fantastic benefits package. 
Ensure Your Older Workforce is Represented in Leadership
One of the best things you can do to support older workers in your company is to hire them as leaders and leaders who understand them. Of course, there are companies with older leaders stuck in their ways, unsupportive and blind to the needs of their entire workforce. 
However, there are also older-aged employees in leadership roles who understand, empathize with and genuinely listen to those who work under them. Get these leaders into your workforce. 
Hiring the right leaders who know how to inspire, connect and get the best out of both older and younger staff members only benefits your company. They'll be able to create those deep personal relationships with your more senior employees that are necessary to facilitate helpful solutions for them in and outside the workplace. They can also inspire younger workers into believing that they can do anything at any age, including leading workforces.
Conclusion
HR can ensure an extensive support system at their companies for the increasing older workforce with a bit of effort, intention and willingness to learn. Start by talking with your older employees to discover their needs, paying them well and providing them with an exceptional benefits package.  
Also, be sure your older workforce is represented in various leadership roles and has an inclusive company culture to lean on to continue achieving personal and professional goals. 
---
Authors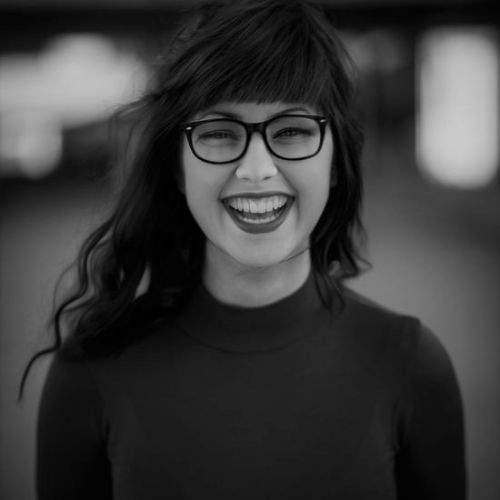 Ainsley Lawrence is a freelance writer from the Pacific Northwest. She is interested in better living through technology and education. She loves traveling to beautiful places and is frequently lost in a mystery podcast.
Recruit Smarter
Weekly news and industry insights delivered straight to your inbox.