According to a 2022 Willis Towers Watson survey, 44% of U.S. employees currently identify as job seekers. The study, which polled more than 9,650 employees from large to mid size private employers, is recent, with the collection of data happening from December 2021 to January 2022. As the survey indicates, the Great Resignation is still in full swing but the question remains: How can companies across the U.S. respond to it?
Aside from increasing pay (which, the survey showed, 56% said pay is a top reason for looking into a new job), what else should businesses be doing in order to retain employees and keep them happy?
Collaborative Technology
A survey by the Becker Friedman Institute for Economics at the University of Chicago found that the 10,000 employees surveyed revealed that they were just as productive working from home compared to working in an office. Of those surveyed, 30% stated they were more productive and engaged working from home than in an office setting. 
With remote work being the new norm, companies should look into strong technology tools that support collaboration and creativity, such as work management and/or communication platforms. Remote and hybrid teams are the future and employees need updated ways to work together via a computer screen. With face to face environments dwindling, employers must provide the updated tools needed in order to create a new environment for their employees to prosper and grant them the opportunity to work in a seamless and effective way.
Bigger Focus on Payroll
The modern-day workforce has acclimated to smart technology to manage their personal lives, so there are high expectations for their work lives, too. Payroll inaccuracies and errors affect retention rate, and no employee wants to stick around at a company who frequents delays in pay. Employers need to have greater awareness of payroll technology in order to avoid finding themselves behind the curve. 
Benefits of an agile and innovative digital payroll platform include easy expansion into new countries and quickly paying new hires all while considering local labor laws and staying in compliance. The technology and automation in payroll reduce the likelihood of human error and payroll inaccuracy, and also has a positive impact on global recruitment.
With remote work being the new norm, meaning employees aren't tied down to a specific state or city, this allows businesses to hire employees from anywhere in the world, diversifying its workforce and offering employment in places the company has never been before. Businesses should also have an employee self service portal in order to enable employees accessibility to payslips and pay-related data at any time – this transparency aids in employee engagement and retention. 
Wellness and Mental Health
COVID-19 and quarantine has brought mental health to the forefront and awareness has reached an inflection point. Nearly 50 million Americans are currently experiencing a mental health illness. As we move toward a new normal post-covid, a shift in priorities is needed, with mental health becoming a core focus for employees nationwide. 
The well-being of employees affects retention figures so businesses should prioritize mental health days and accessibility to resources such as online coaches and strong medical coverage. New mental health technology, including science-backed wellbeing and mindfulness platforms, are emerging into the market and human resource teams should look at ways their business can leverage this technology, further showing employees that their company cares about employee well-being. 
The Great Resignation has left a large impact on the modern-day workforce, and businesses across the country and around the world need to figure out ways to both attract and retain talent. These tips should act as a helpful starting point into changes companies can make in order to prioritize employees. 
---
Authors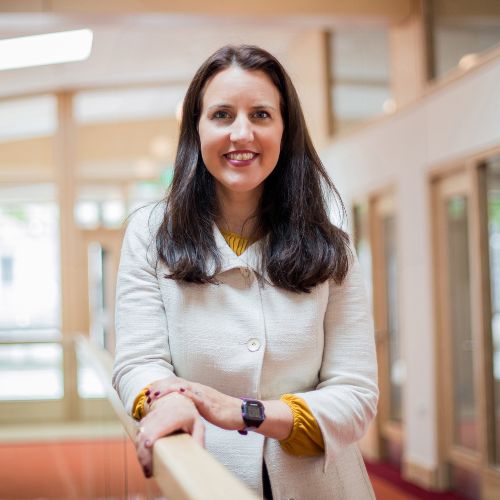 Fidelma McGuirk is the CEO and founder of Payslip, the company that delivers a scale-up advantage for today's global business leaders, harmonizing global payroll operations to fuel growth efficiency. McGuirk has 20+ years of experience scaling international business and leading multinational teams, Global HR, and IT functions. McGuirk identified the need for an automation and integration technology solution to help multinational employers standardize and centrally manage their global payroll. Founding Payslip in Westport, Ireland in 2016, the company now has teams and clients across the US & EU markets.
Recruit Smarter
Weekly news and industry insights delivered straight to your inbox.