Get Insider-only access to view this resource content!
We've seen considerable changes to the hiring landscape in the past two years. Dubbed the Great Resignation, people are leaving their jobs — voluntarily. That number is nearly 32% of the workforce, up from around 25% in 2020.
What's driving these changes? People are looking for a different career, better pay, and more flexibility.
The impact to recruitment is that organizations are now struggling to find employees. There are an abundance of job openings putting the balance of power into the job seeker's hands.
In this workshop learn all about the current talent landscape, what candidates really want right now, how to attract them even when you have a shoestring budget, and what is holding them back.
Takeaways
A straight-forward action plan for how to manage a candidate shortage, craft and protect your employment brand, and provide a stellar candidate experience that attracts quality talent.
We'll provide you with an easy-to-follow process you can deploy at no cost today that will help you hire the talent you need tomorrow.
Presented By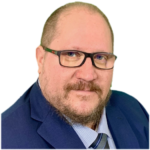 Shally Steckerl
One of the pioneers of the sourcing discipline, Shally is the Founder and former President of The Sourcing Institute, where he has helped numerous F500 and mid-market organizations train and develop their talent sourcing capabilities for nearly 20 years.
When it comes to innovative approaches to candidate search, Shally literally wrote the book. He is the author of the industry-standard textbook "The Talent Sourcing and Recruitment Handbook" as well as "The Sourcing Method: Tactics to Find Unfindable Talent."
Follow
Follow
---
---
---