As workplaces continue to evolve, HR professionals confront growing skills gaps, the need to integrate and fully leverage ever-changing technology and shifting employee needs and expectations. While these are significant challenges, they also present unique opportunities to attract and retain talent. This won't just help companies navigate a persistently tight labor market right now – it will also put them in a strong competitive position in the years to come.
Companies can close skills gaps with robust L&D programs. Employees increasingly recognize that they have to learn new skills to keep pace with a dynamic and increasingly tech-driven global economy. By providing employees with effective and engaging L&D resources, HR teams will help companies become more productive, attract top-tier talent and ensure that their workforces are prepared for whatever the future may bring. A well-trained workforce will also help companies fully leverage technology at a time when revolutionary innovations like AI are fundamentally changing the way businesses operate.
To meet the demands of the modern workplace and economy, HR professionals can't just offer basic tutorials on whatever tech stack the company happens to be using. They have to develop an organization-wide culture of learning that encourages employees to explore their interests and focus on a broad range of new skills.
Widening Skills Gaps Pose a Serious Risk
Despite the demand for workplace education and the widespread recognition that companies need to prepare employees for a changing economy, there are still vast skills gaps that HR teams must address. According to the World Economic Forum, employers expect 44% of workers' skills to be disrupted within the next five years. Much of this disruption is being driven by technology – Accenture anticipates that large learning models (LLMs) will affect 40% of all working hours, due to the centrality of text-based communication for many jobs.
These aren't just problems companies are worried they will face in the future. A 2023 study published by Wiley found that the proportion of C-suite executives who think their organizations have a skills gap rose from 60% in 2021 to 68% this year. This increase was even more pronounced among managers: 55% to 69%. When employees don't have the skills they need, companies won't be as productive, innovative or competitive. Misalignments between the skills necessary for certain roles and the skills employees actually possess can also create cultural problems, such as lower morale, feelings of exclusion and turnover.
It has never been more important for companies to invest in their human capital, and HR teams are responsible for directing these investments to the areas where they will provide the highest returns. Effective L&D programs generate significant ROI by improving employees' performance and making them more likely to stay with the company over the long term.
Competitive Differentiation in a Tight Labor Market
The labor market is still tight – jobless claims remain low and there are currently more openings than employees to fill them. This means it's all the more important for companies to be capable of attracting and retaining employees, and L&D programs have become indispensable to meeting this strategic necessity. When prospective employees see that a company prioritizes professional development and education, they will envision opportunities for growth and advancement. HR teams have to demonstrate that they're willing to invest in their people, and this is particularly crucial when the competition for talent is intense.
HR teams that aren't prioritizing L&D are missing an unprecedented opportunity. According to a PwC survey, almost three-quarters of employees say they're "ready to learn new skills or re-train to remain employable in the future." This is especially true for younger workers – 76% of Gen Z employees want "more opportunities to learn or practice new skills," a proportion that falls to 55% for Millennials and 48% for Gen Xers. Although companies report that reskilling employees is their top strategy for addressing skills gaps, the top two causes of these gaps are still a "lack of employee development initiatives and options" and insufficient "in-house resources for training and development."
A recent McKinsey report found that skills learned on the job account for an average of 46% of an employee's lifetime earnings. It's no wonder that employees are increasingly demanding L&D opportunities, but too many companies are still failing to provide them.
A Permanent Shift in Workplace Expectations
The modern workplace is in the middle of a sweeping transformation. As the global economy becomes more skills-based, companies are hyper-focused on attracting and retaining top talent. HR professionals recognize that L&D is vital to remain competitive (both in terms of employee recruitment/retention and business performance), while employees are eager to improve their career prospects by developing and reinforcing in-demand skills. Meanwhile, employers are emphasizing skills over qualifications and employees are questioning the value of traditional four-year degrees.
A growing body of evidence indicates that L&D offers substantial benefits: a more capable and adaptable workforce, cost savings, and higher levels of employee satisfaction and retention. A recent LinkedIn report found that 79% of L&D professionals agree that it's "less expensive to reskill a current employee than to hire a new one." When HR teams invest in L&D, they will also give employees greater flexibility – a priority that 81% of executives say they're focused on. According to LinkedIn, companies that excel at internal mobility (which is heavily dependent on effective L&D) retain employees for almost twice as long as companies that struggle with it.
L&D can even help companies build more diverse workplaces – a 2022 Deloitte report found that skills-based organizations are 47% more likely to provide an inclusive environment. Considering the vast racial gaps in the number of American adults with college degrees, a focus on skills over qualifications will allow companies to identify more diverse talent and appeal to more candidates – three-quarters of whom say a diverse workforce is an important factor in choosing where to work.
The case for L&D has never been stronger. By helping companies close skills gaps, distinguish themselves from competitors and build more adaptive and innovative workforces, L&D will play an increasingly pivotal role in the years to come.
---
Authors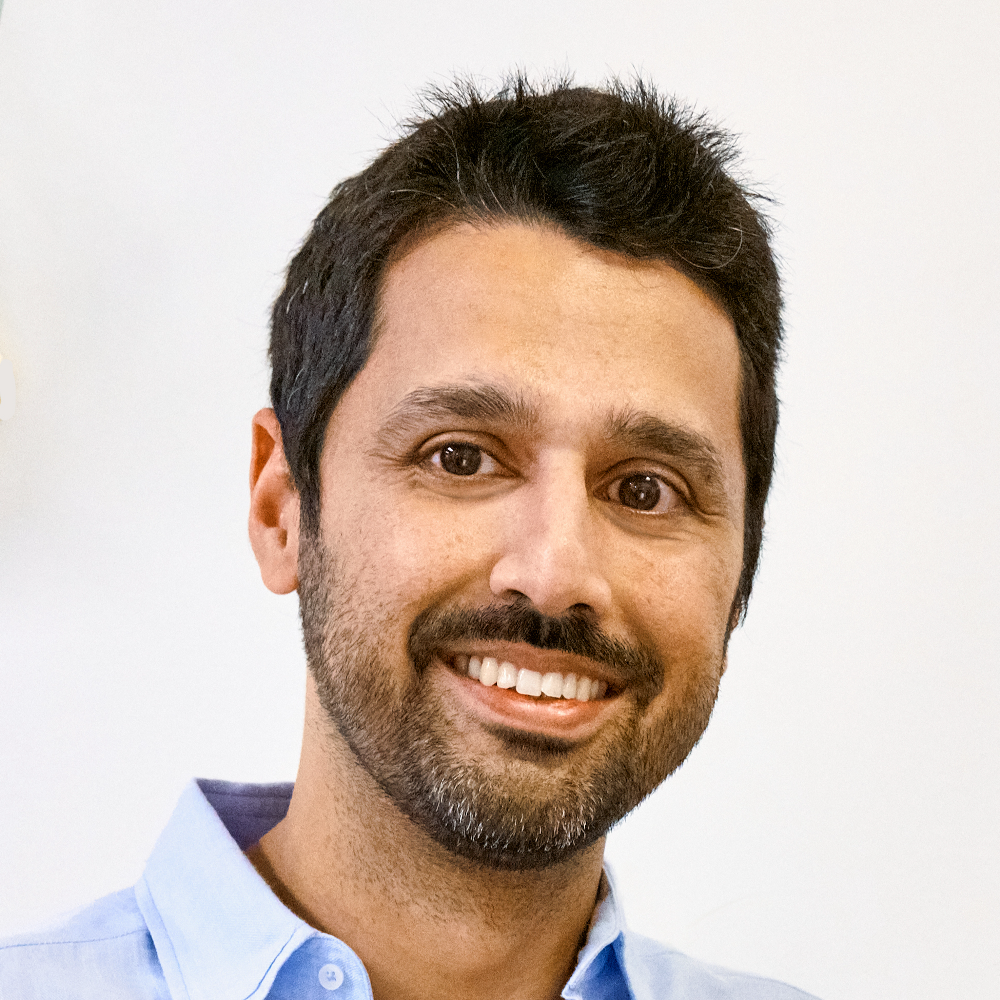 Gautam Tambay is the CEO and co-founder of San Francisco-based Springboard, a rapidly-growing talent development company focused on digital skills such as AI and machine learning, data, UX/UI design, software engineering, and cybersecurity. Gautam comes from a family of educators and created Springboard in 2013 with a mission of transforming lives through education. With students in over 100 countries, Springboard is helping a diverse set of professionals get job-ready and stay relevant in their current roles with 1:1 mentorship from industry experts and a project-based approach. Gautam spent the first decade of his career working on technology, data, and strategy at InMobi, Bain & Company, and Capital One.
---
Recruit Smarter
Weekly news and industry insights delivered straight to your inbox.