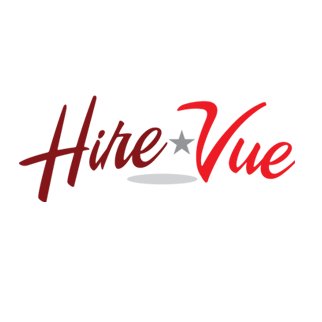 Last week, HireVue announced its acquisition of Reschedge, the self-proclaimed "world's most advanced interviewing scheduling software."
The brainchild of MIT grad and Google alum Jon Kennel, it took a little over a year for Reschedge to build a base of over 50 clients at companies like Quora and Foursquare, an impressive testament to its proof of concept.
Truth is, Reschedge is actually a really cool tool, and a smart buy for HireVue, further evidence of the company's evolution from point solution to major player.
"We saw a hole in our Talent Interaction platform – the ability to take control over the scheduling process so that at every stage of the interview process, from live video interviews to live, in-person interviews, " said Scot Sessions, Director of Marketing at HireVue.
"Both sides realized that there was a great fit, and thought that [the acquisition] made sense, so it was a pretty easy decision to go ahead and do it."
The deal was sealed on New Year's Eve, designed, says Sessions, to immediately "make a splash" for current and prospective HireVue clients.
This acquisition marks a major milestone in the impressive growth of HireVue, and something of a clean break from their early days as just another video interviewing solution.  That category largely emerged as a product designed to fill a need that wasn't really there, more commodity than actual necessity when it came to recruiting efficiency and efficacy.
Reschedge, by contrast, has experienced explosive growth (not many companies get acquired within a year of hitting the market) largely because it solves a real challenge endemic in real recruiting organizations.  Scheduling interviews is arguably the most tedious, unpredictable and overly complex part of the hiring process, a seemingly necessary evil.  Scheduling has traditionally been an almost exclusively manual process, resulting in an inordinately resource intensive (and inordinately frustrating) experience for candidates, recruiters and hiring managers alike.
Reschedge solves that problem by automating the scheduling process in a simple, streamlined solution, allowing candidates and companies to seamlessly set up live interviews and itineraries by directly (and safely) synching their Outlook or Google Calendars, giving unprecedented visibility to availability on both sides of the desk.  HireVue reiterated that this feature will augment, not replace, its current on-demand interview product offerings, expanding its utility throughout tall parts of the interview process.
"There's never been a product like it to date, and it's one of those solutions that you can get excited about as a practitioner," said Amanda Hahn, Director of Product Marketing at HireVue, who spent over a decade on the recruiting front lines for companies like Razorfish, Aramark and the Newman Group.  "As a practitioner, everything kind of goes off in your head that it doesn't have to be difficult to coordinate and control the whole interview process."
Hahn added that Reschedge not only gives visibility into calendars, but also allows recruiters to prioritize required interviews throughout the hiring process, automatically reserve interview rooms and schedule breaks, and provides a single, standardized destination for scheduling and tracking interviews.
Reschedge has existing integrations with a number of applicant tracking systems like Greenhouse.io, The Resumator and Lumesse, and, while it does not yet integrate with HireVue, the company estimates that as a top priority, it will be a relatively quick and painless as integrations go, as both were written in the same language.
Once the consolidated code base is complete (likely in Q1), Reschedge will exponentially expand its potential integration by being able to tap into HireVue's impressive partnership ecosystem – and for a product with such a clear cut business case and essentially no competitors, this acquisition can help HireVue continue to grow its already impressive share of the recruiting software market and industry buzz.
According to HireVue, the pricing for clients of the larger HireVue platform is still under discussion, but they will continue to offer Reschedge as a stand alone solution, allowing HireVue to offer this killer app to both enterprise employers and SMB clients alike, and the product solves a problem that's continued to pain, and plague, practitioners and candidates alike.
According to Hahn, more than 50% of interviews require rescheduling, and that the complex coordination required in scheduling these interviews stood out as a low value, high effort part of the lives of recruiters and recruiting coordinators.  "Reschedge allows our customers to increase their productivity and spend more time on higher value activities like sourcing, engaging and brand building instead of scheduling and synching calendars," Hahn said.
She pointed to a case study Reschedge client Xactly Corp. did when assessing the product's impact.  Included in their recruiting metrics was measuring the length of time between identifying a candidate and successfully confirming and calendaring an interview.  After implementing Reschedge, Xactly was able to cut this number from 5.2 to 1.7 days, making an obvious impact on time to fill – and, ostensibly, their ability to get top talent through their hiring process before the competition.
"The difference between telling a candidate that you'll get back to them with a fully scheduled interview slate in a week and telling them that they'll have it tomorrow is everything," Hahn said.  "It means that great talent won't drop out of the process because of something as simple as scheduling," a common problem that looks like, at long last, just might have a quick fix.
---
---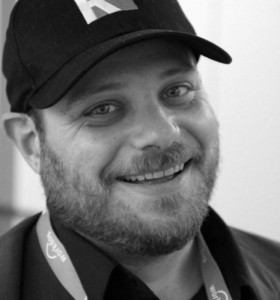 Matt serves as Chief Content Officer and Global Thought Leadership Head for Allegis Global Solutions and is a partner for RecruitingDaily the industry leading online publication for Recruiting and HR Tech. With a unique background that includes HR, blogging and social media, Matt Charney is a key influencer in recruiting and a self-described "kick-butt marketing and communications professional."
Recruit Smarter
Weekly news and industry insights delivered straight to your inbox.