No matter where in the world of work you happen to work, culture is a key competitive differentiator when it comes to success at recruiting and retaining the talent required to drive your business forward.  For companies located in a single market, hiring for culture fit remains a significant challenge.  For multinational employers, fitting that company culture into the framework of the larger culture of the markets they serve can be downright daunting.  As the panel discussion on Global Leadership at the recent Global Best Practices Conference illustrated, executives from some of the world's most recognizable brands discussed what it takes for a multinational employer to successfully transcend borders while meeting the cultural and business challenges unique to each individual market.
Moderated by Sarah Lockyer, Editor-in-Chief of Nation's Restaurant News, panelists included Nick Shepherd, President and CEO of Carlson, James Fripp, Senior Director of Diversity for Yum! Brands and Claudia Schaefer, VP of Global Marketing for Brinker International.
As the panelists pointed out, even global business leaders struggle with their first international assignment.   Shepherd, for instance, was developing translating the concepts he'd developed for the fairly mature UK market and taking them internationally; he quickly discovered that even in a market like Germany, "it's a significant practical and intellectual challenge to come into a country where you don't really know anything about the industry, don't speak the language and have these huge cultural barriers to overcome, there are more challenges than you could ever imagine or anticipate."
Similarly, Fripp mentioned that his "natural style" of building a relationship with workers by getting to know them was met with skepticism in his first role in India.  "Professionally, it's understanding how the dynamics of other countries work, and you've got to learn really quickly that you've got to understand different cultures to know what really works in those cultures."
For Schaeffer, a native of Mexico City, her first international business experience was, in fact, the US market, where she overcame language barriers and culture shock, which she suggests are actually much greater in the US than in many other markets.  "At the end of the day, the most important thing is to realize that every market has different audiences and expectations.  But adjusting to those differences means remaining true to yourself and to the brand, and what both of those represent."
Each has successfully responded to these initial growing pains; Yum! Brands, for instance, derives fully 59% of its sales from international markets, which account for a projected 88% of its 2013 operating profits.  For Brinker, a 2.8% decrease in domestic store profits this past year has been offset by a 2.7% increase in their over 285 international locations.  But continuing that growth means continuing to stay in touch with the people on the frontline.  "It's important to turn to your employees, because they're your experts in the field, and bring a real understanding of what consumers in their markets want and are looking for," Schaeffer said.
Fripp, who oversees in-house assessment and training at Yum! for new leaders being considered for global assignments, agreed, adding that engagement with the frontlines is critical.    "It really comes down to needing to know how to listen and ask the right questions to get the right feedback you really need to properly understand the culture; success comes more from listening than telling.  If you don't get engagement, you're going to be tossing a whole lot of dollars down the wrong path."
According to Shepherd, one of the challenges of managing a global workforce rests in striking the often delicate balance between empowering the field to make decisions at the local level while ensuring brand continuity and consistency across markets.  "You own and protect the brand, but you need to understand who should make what decision and find the right equation through experimentation to know what's a local decision, and what's not."  Shepherd added that clarifying what decisions employees are allowed to make is a missing element from most job descriptions, but one he feels is essential, because "if you don't let people understand what decisions they can make, or if they can't make decisions, they're not going to be accountable."
Despite significant differences in markets and worker expectations around the world, ultimately, the panel agreed, some of the most critical talent management capabilities transcend borders, languages and cultures.  "When you look at what's important to people, it's the same everywhere; a level of pride in what they do," Fripp said.  "Employees really want to know how they're doing and get honest feedback.  Recognition really is everything because if you think enough about any of your employees to recognize them, to let them know they're important to the business, you've validated the fact that they matter."
Shepherd agreed, citing that his top lesson learned from being a global leader – and the higher purpose of managing a global organization – is the realization of the role employers play in the self-identity, as well as self-worth, of their workforce.  "There are two cultures: there's the culture of the company and the culture of the location you're working with," Shepard said.  "If you want to live by those values, then it's up to you, as a leader, to demonstrate those values even if they're not aligned with the market. Never lose sight of the fact that your best interests and those of your employees are one and the same, no matter which market they happen to be in."
---
---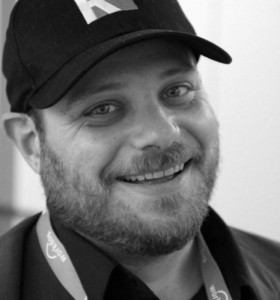 Matt serves as Chief Content Officer and Global Thought Leadership Head for Allegis Global Solutions and is a partner for RecruitingDaily the industry leading online publication for Recruiting and HR Tech. With a unique background that includes HR, blogging and social media, Matt Charney is a key influencer in recruiting and a self-described "kick-butt marketing and communications professional."
Recruit Smarter
Weekly news and industry insights delivered straight to your inbox.