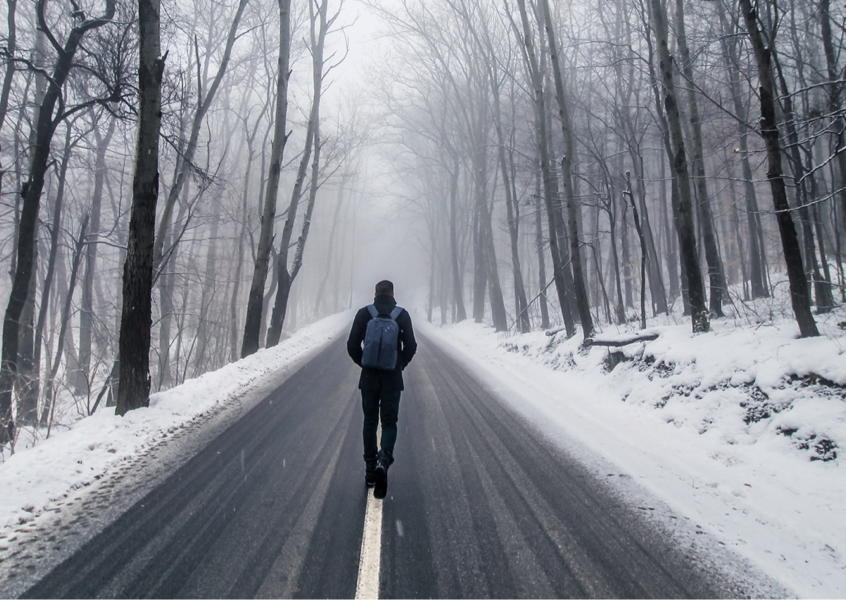 Unless by choice, no Talent Acquisition (TA) recruiter or job candidate wants to navigate through what we see above: Middle of Nowhere, towing some narrow line, on a slick path, where anything can creep up from behind or head-on, to uproot goals, destinations. Fortunately for all of us, Glassdoor has paved a straight-forward pathway, packed with data that provides succinct clarity regarding employment outlooks, in their recently released study, "50 Best Jobs in America for 2019."
Attention Grabbers & Implications
Let's start with findings that usually grab the highest levels of attention:
1) Tech jobs still remain most represented, with 19 jobs on this year's list, down slightly from 20 in 2018;
2) For the 4th consecutive year, Data Scientist ranks first, followed by Nursing Manager, Marketing Manager, Occupational Therapist, and Product Manager;
3) 22 new jobs, nearly half of the list, surface here, with New Best Jobs including Security Engineer, Radiologic Technologist, and Sales Manager;
4) Top Gun salary? Highest areas of demand? Lowest?…Wait for it!
Milk Toast Tech Job Satisfaction Levels. Let's digest some findings here, before plucking from another data platter. Emerging tech remains hot across sectors, so it comes as little surprise that Tech jobs cast an expansive shadow over this list. But lurking clues within data reveal more than how a majority of TA is focused on recruitment for tens of thousands of Tech openings.
Take, for example, job satisfaction scores in some highly specialized areas: Software Engineer (3.6), Java Developer (3.7), Solutions Architect (3.6), Systems Engineer (3.5), Software Developer (3.5), Systems Administrator (3.6) and UX Designer (3.7). All rank in the bottom quartile of Job Satisfaction rankings. Implications here extend beyond how TA professionals are all hunting for candidates and niche skills here: This data also suggests how employees eventually may feel the urge to hunt for higher job satisfaction with competitors, looking at all those openings Glassdoor drops here. Add to this how many Hiring Managers already are engaged in passive recruitment efforts themselves, esp. for niche skill talent. Consider, for example, CareerBuilder's co-sponsored study, released this month, revealing how 55% of Hiring Managers plan to contract in the next five years with Search Firms. Thus, fear of greater passive recruiting suddenly unfolds into starker reality — especially considering these employees who may feel itch due to disgruntlement/disengagement.
Engagement Implications? At least some of this mid-range (aka "milk toast") job satisfaction also suggests that some mid-level Tech Employee Engagement levels may be running below radar of "passionate/fulfilled," in their respective organizations. So, it behooves TA professionals to don deep-diving masks, exploring if this bottom-quartile job satisfaction is lurking within their own organizations. How? First, collaboration with Software Engineer Managers (4.0) and Software Development Managers (4.2), who show higher levels of job satisfaction ranking in the second highest quartile, looks quite beneficial. What separates Managers as substantially more satisfied? Or, instead, collaboration with diverse subgroups of Tech staff/management, to explore/address any explicit or implicit signs of lower engagement, could proactively mitigate high-quality personnel flight risks. Perhaps soft skills, i.e., mentoring/coaching receptivity/availability, communication, leadership skills, etc. could be swabbed onto slides for microscopic looks.
Other Milk Toast Data Slices. What other positions appear in that bottom quartile of job satisfaction? Electrical Engineer ratings poke out (3.7) while one notable triad appears in another interesting cluster: Business Analyst, Business Development Manager, Risk Manager (3.7).  Meanwhile, Health Care TA folks, take note: Speech Language Pathologist and Physician Assistants (3.7) and Nurse Practitioners (3.5). Everything ok there in Denmark?
Median Salary Disproportions. US Dept of Labor (DOL) reveals 2017 median pay for nurses at $70k. Yet this study shows a premium of only 16% for this list's Numero Dos position: Nursing Managers ($83k). That seems rather substantial until deeper dive into data shows how Software Development Managers ($140k) earn a premium of 43% over Software Developers ($80k) and how Software Engineering Managers ($153k) earn 33% premium over Software Engineers ($104k). And that data path leads to how Speech Language Pathologists ($72k) and Physical Therapists ($70k) jut out here somewhat, too. But that's just how it goes down in tech department budgets, right?
Well, factor in how these, and other, HC professionals must dedicate portions of their training to unpaid clinicals and lengthy internships, potentially (also) racking up student loan debt averaging $8,100-8,600 annually (using 2018 National Center for Educational Statistics figures, reporting student- vs parent- assumed loans). Or how Physical Therapists will, in 2020, need to earn doctorate degrees (as per APTAs Vision 2020). And well, something this weighty, off-kilter, in the overall TA landscape could pique others' attention when health care TA recruiters attend budget meetings. Add to this how Nurse Manager, Speech Language Pathologist and Physical Therapy job satisfaction ratings appear in the two bottom quartiles and we add more fuel to budget fatwood.
Pandora's Box. Anything else attention-grabbing in the box, Pandora? Lowest demand? Software Development Manager (1.2k); Software Engineering Manager (1.4k); Brand Manager (1.5k); QA Manager (1.9k). And oh, yes…Top Gun median salary? That goes to Software Engineering Manager at a plum $153k, followed by Strategy Manager and Software Development Manager, ($140k respectively). At the polar extreme, we find lowest median salaries in a tie: $48k to Radiologic Technologist and Recruiter. That Recruiter finding piques interest, considering how this list shows some daunting job opening numbers in four areas, all well exceeding 25k: Software Engineer (49k), Physical Therapist (35k), Project Manager (30k), Speech Language Pathologist (29.5k). At least HR Managers are faring well (upper-mid band range @$85k) while they scour for this and other global talent. And as that fight for talent ensues, it'll be interesting to see how that moves the HR Manager job opening needle, now appearing in the study's lowest bottom quartile: 3.9k.
Final Thoughts
Here, we examine Glassdoor's "50 Best Jobs in America for 2019," citing positions with highest overall Job Scores from their vast user database. Here, we summarize attention-grabbing segments within this study, and outline potential implications, forward-thinking actions, that TA professionals can consider in today's steeper competition for talent. That said, how does this study's information potentially affect you as a TA Professional? What aspects/findings do you relate to closely — or not as much? How might others within your organization respond to findings? We welcome your insights and comments. What say you?
---
Authors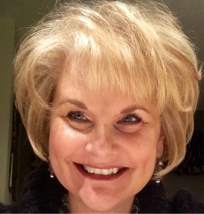 Maribeth Parot Juraska Ed.D. Staff writer for RecruitingDaily who is both a former Training & Development Director and Professor/Director of teacher-candidate preparation. She has conducted research on multiple themes in T&D/Education, writing and presenting in areas of andragogy, performance assessment, candidate training, diversity, inclusion, and social justice. She's now a writer/contributor and spends free time scoffing at cold winters and decaf coffee.
Recruit Smarter
Weekly news and industry insights delivered straight to your inbox.