Let's be honest. The reason that your recruiting messages are not completely personalized is due to time.  It just takes too long to engage candidates already in process, let alone create a talent pipeline, right? Yes, engagement is a challenge for everyone. And while there are several tools on the market that offer customization,  but most do not offer the warm and fuzzy personalization candidates are looking for. That is why getTalent, by Brightmatter, blew my mind.
I met the getTalent team at one of our #HRTX events.  I sat down to have a conversation about what exactly getTalent does ready to tell them all the things it didn't do. See, I talk to more HR Tech and Recruiting Technology vendors than the average person.  So, to make sure demos don't get too boring, I play a game I like to call "find the gap" where I try to find the weakness in their products. Not to be mean mind you, just to make sure that I am giving accurate reviews. When I played "find the gap" with getTalent, they won. I couldn't find any gaps, and in fact, getTalent did more than I would ever expect in a tool.
So, what is getTalent?
getTalent was developed to help recruiters create better candidate pools, then organize those candidates into pipelines, engage with those candidates to keep them interested and analyze what marketing activities are attracting candidates and which are repelling candidates.
I really was impressed by getTalent's CRM features combined with seamless supercharged marketing automation features. Lead management, candidate outreach, pipeline building and sourcing capabilities are all inside.
Why do I need getTalent?
"In today's market, recruiting is a 24/7 activity, and you have to strike while the iron is hot," said Shravan Goli, president of Brightmatter. "You don't have time to wait until you're back at your desk to add resumes to your database or contact prospects by email or phone call—you need to engage them now before your competition beats you to it. That's where getTalent mobile gives you a significant advantage, providing the tools to add and engage candidates on the spot, so recruiters can be proactive from anywhere."
Use getTalent on the Beach with New App
getTalent is launching their new iOS app at HR Tech in Chicago. Making it  "… the first mobile candidate pipelining solution that empowers Recruiting teams to add new candidates, manage talent pools, engage prospects, and build proactive talent pipelines on-the-go." The newly launched getTalent mobile app allows recruiters to:
Instantly add new candidate profiles and resumes to the talent pool.
During an in-person meeting, simply snap a photo of a candidate's resume and getTalent automatically parses the data, adds the candidate and resume details to your database and tags the profile with keywords associated with his or her skillset. This not only makes profiles easily searchable but also streamlines pipeline building.
Augment rich candidate profiles with open web data using FreshUp™.
Every new profile automatically gets the FreshUp treatment, getTalent's exclusive process that supplements, updates, and refreshes lead profiles with the most current and accurate data from more than 200 online sources, including social media.
Engage leads anytime, from anywhere.
getTalent's built-in mobile engagement tools let you send emails or call candidates directly within the app. This real-time lead nurturing capability ensures you never miss an opportunity and leads never grow cold simply because you're away from your desk.
View, search and analyze engagement activity.
Every candidate interaction is automatically logged to the getTalent system, allowing teams to stay fully synchronized with all candidate activity from their desktop or mobile device.
If you are at HRTech this week, see getTalent mobile in action for yourself, stop at booth #2230. Or, visit www.gettalent.com to learn more.
Editors Note: RecruitingDaily was not compensated for this post, and the opinions expressed herein are solely those of the author.
About the Author: An international trainer, Jackye Clayton has traveled worldwide sharing her unique gifts in sourcing, recruiting and coaching. She offers various dynamic presentations on numerous topics related to leadership development, inclusionary culture development, team building and more.Her in-depth experience in working with top Fortune and Inc 500 clients and their employees has allowed her to create customized programs to coach, train and recruit top talent and inspire others to greatness. Follow Jackye on Twitter @JackyeClayton  and @RecruitingTools or connect with her on LinkedIn.
---
---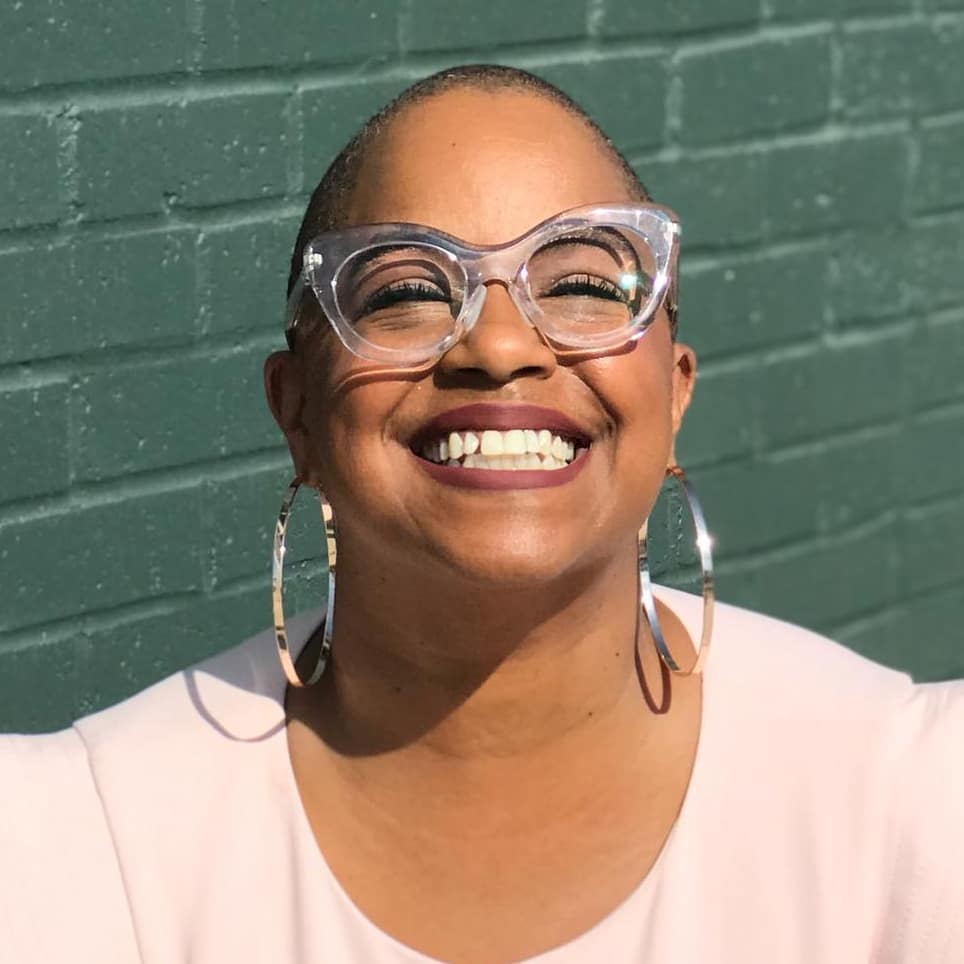 Jackye Clayton, with acclaimed expertise in diversity and inclusion, recruitment technology and a global network of non-profit, human resource and recruiting professionals, Jackye Clayton is a servant leader, uniquely inspirational speaker, and a revered thought leader. Jackye was named one of the 9 Powerful Women in Business You Should Know by SDHR Consulting, one of the 15 Women in HR Tech to Follow in 2019 by VidCruiter, 2019 Top 100 list of Human Resources Influencers by Human Resource Executive Magazine and one of the Top Recruitment Thought Leaders that you must follow in 2019 by interviewMocha Magazine. Currently, Jackye is the Diversity, Equity, and Inclusion Strategist at SeekOut. You can find her on Twitter @jackyeclayton and LinkedIn https://www.linkedin.com/in/jackyeclayton
Recruit Smarter
Weekly news and industry insights delivered straight to your inbox.