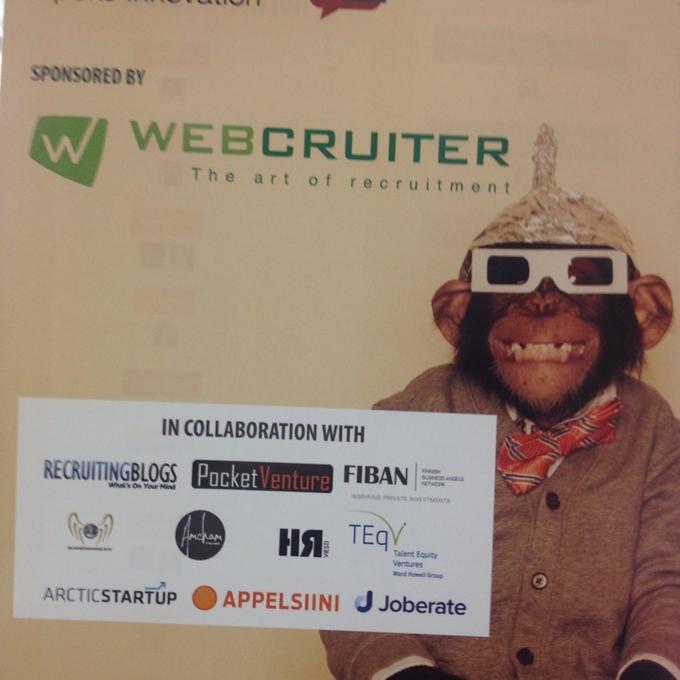 This week at the HR Tech Tank, a startup incubator & networking event for startups and emerging technologies in the human capital management and recruiting space, one of the major topics that emerged as front of mind for attendees echoes that of entrepreneurs everywhere. Once you've got a great product, how do you get people to notice?
Getting the word out means mastering the art of public relations, even if you don't have a full time PR department or dedicated agency.  The most effective way to get coverage, particularly for the purposes of getting credibility while building buzz around your brand, is getting media coverage.
While that seems obvious, even those companies that are the most active at press relations don't always do it right.
Dmitri Sarle, CEO of ArticStartup, a leading independent technology blog covering digital startups and entrepreneurship in the Nordic and Baltic countries, gave HR Tech Tank attendees advice on how to break through the noise and make sure your pitch gets heard – and your product gets covered.
Inbound PR: Being the Source
"80% of startups don't do inbound PR," Sarle said.  "But it's the easiest way to not only get other people to cover your company, and also to get found without press."
Sarle pointed to blogging as being a necessity for startups trying to build their brand, particularly in PR efforts, where many journalists turn for context and content to augment their own news stories or features.
According to Sarle, product updates, industry trends and changes as well as your own experiences as an entrepreneur are fundamental topics for blog coverage, but just as important as quality is quantity, Sarle said.  "We see so many companies with blogs that are inactive, or have a post every few months – an inactive blog sends a message to journalists.  If you don't cover your company, why should they?"
Sarle advised the end goal of blogging is to establish your expertise and, consequently, your validity with journalists (not to mention potential customers, investors and employees).
"Don't write about yourself.  Write about how you fit into the larger ecosystem or your industry," Sarle said.  "For us, as media, we become interested in your expertise, and that leads to coverage – for you and your company."
Another necessary, but often overlooked, inbound methodology for building inbound PR is a dedicated  press or media section on your company website, Sarle advised.  "Most companies don't have one at all, or else their press page is weak – but it takes minimal time and creates maximum impact."
Sarle advised that at a minimum, corporate press pages should include contact details, company background, past press releases and news coverage, employee profiles, rich media assets like photos and videos, and quick, effective data and statistics to help your company stand out while reinforcing your messaging.
Pitch, Please: Meet the Press
Getting media coverage involves more than just a pitch or sending a press release through a wire service, according to Sarle.  Like recruiting, HR or marketing, the goal isn't volume, but personalization.  "Be human," Sarle said.  "Not everyone gets excited or engaged by the same stuff."
Sarle advised startups to do research on journalists through social media channels, previous content on competitors or the industry they've published and what their primary beat or coverage focus is instead of sending out messages en masse.
When sending an e-mail, Sarle advised, it's best to keep it short and sweet.  "Leave the journalist wanting more," Sarle said.  "Don't give them everything – give them a reason to get in touch with you."
Pitching by e-mail should include the following information – ideally on a single screen that doesn't require the journalists to scroll or look at a block of text.
One liner: Start off by summing up what you do in a single sentence.  Journalists call this the "lead," but it's equally important for companies, too.
The Angle: Journalists need stories, not fluff, so it's important to not only share news, but a very clear angle that definitively answers why your news is a big deal.
Bullet Points and Highlighted Text: Call out the important parts by bolding text and breaking up text blocks, Sarle said, as most journalists look at literally dozens of press releases and correspondence daily
Stats and Data: The qualitative is the story, but the quantitative gives the story context.  Make sure you've got proof of concept and make this clear by using numbers to prove your point and make your pitch more compelling.
Ultimately, recruiting startups may have an inherent advantage, as success at pitching products involves the same basic currency as talent acquisition: building relationships and adding value.
It's not always the best companies or most compelling news that get covered, Sarle said, but those who the reporter actually knows and trusts.  That's why he advised startups and entrepreneurs to share tips on the industry, engage on social media, and start building relationships – and trust – well before you actually have news.  That means laying the ground work early and presenting yourself as an industry expert, not necessarily an entrepreneur.
"We're journalists, which means we know nothing – we need people to tell us what's going on," Sarle said.  "And it's not professional – it's personal.  All stories, even those about technology, are human interest stories.  If humans aren't interested, then no content will get read, period."
---
---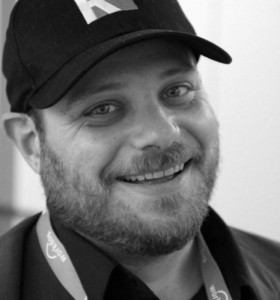 Matt serves as Chief Content Officer and Global Thought Leadership Head for Allegis Global Solutions and is a partner for RecruitingDaily the industry leading online publication for Recruiting and HR Tech. With a unique background that includes HR, blogging and social media, Matt Charney is a key influencer in recruiting and a self-described "kick-butt marketing and communications professional."
Recruit Smarter
Weekly news and industry insights delivered straight to your inbox.