"Get out there!" That's what I often tell my fellow recruiters and peers when discussing new ways to get to know people in their line of business in which they are recruiting.  You are a recruiter, so network in your field at every opportunity! It will help establish your credibility not only with your stakeholders but in the industry itself.  
Learn about Your Industry, and Network With Talent in the Process!
A few years back I decided to join associations such as ASCE (American Society of Civil Engineers) and WTS (Women's Transportation Seminar) where I was able to meet with a wide array of professionals. I learned more about the industry I recruited for while learning about new projects and business-related items.  I would attend events free and paid. It helped build my personal brand as well as get my company's name out there.  Going to these events was extremely valuable to learn more about the industry for which I recruited.
Another benefit of going to events is that it shows your hiring team and other stakeholders that you are deeply interested in what they do.  For example, I recently went to a Geotechnical event in Washington D.C. and learned more about slope stability.  Prior to attending this event, I informed one of the Senior Principal Engineers of my plan to attend, and he was thrilled that I would take the time to learn more about his industry.  Doing something like this can really help when talking to prospective candidates, as you are speaking their "language."
It is important that you do NOT recruit at these events.  Your name tag will mostly likely include your company name, but not your title. If anyone asks, be truthful and tell them that you are a recruiter for XYZ company.  Sometimes the person who you are talking with might take a step back, but assure them that you're not there for recruiting purposes.  However, more often than not they will give me a business card (I have stacks of them) or send me a LinkedIn connection request shortly after.  Hence, it just continues to build my pipeline.
Socializing is the Spice of Life
As a recruiter, it's important to socialize with professionals that you consistently communicate with.  It shouldn't matter what line of business you are recruiting for. Each industry has some type of professional organization, association or society that you can be a part of. Sometime these cost money, but your company might be willing to cover the cost if it means engaging with passive talent.
So, if you are a recruiter and want to separate yourself from the pack, look around and find out what groups or associations you can join. It will help increase your knowledge of the industry, while building your network and future pipeline.  Many organizations have happy hours, lunch and learns, community events, and more. So, "get out there!" It's important to be seen and heard not only within your own company, but within the industry as a whole.  
---
Authors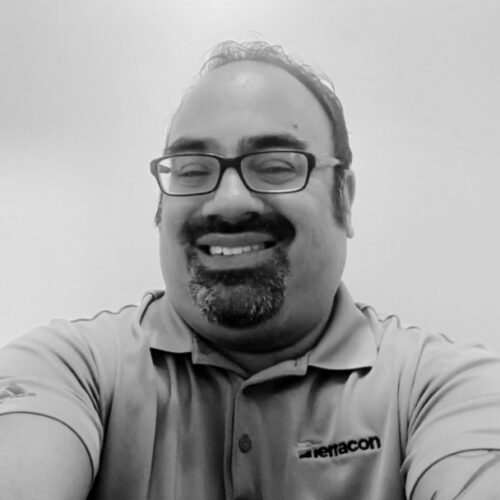 Jeremy Bonewitz has been recruiting for over 14 years both on the third-party side and corporate side. For the last 12 years he has been a corporate recruiter in the engineering, environmental, and construction fields. He is currently a Senior Recruiter at Terracon and sits in Laurel, Maryland.
Recruit Smarter
Weekly news and industry insights delivered straight to your inbox.