Despite talk of a recession, the U.S. labor market remains tight, with the BLS reporting 11.3 million job openings in May 2022. Although a survey by the Institute of Supply Chain Management recently found that the number of jobs in the logistics sector contracted for the third time in the past five months, businesses still say they are "unable to fill positions with qualified applicants," and that the "demand for talent is higher." 
Adding to the situation, supply chain manager separation rates hit a high of 28% in 2020-2021 due to burnout and a desire for higher pay. In addition, legislation like the recently-signed Infrastructure Investment and Jobs Act (IIJA), is expected to increase demand for supply chain professionals. Since the logistics and construction industries typically attract similar pools of labor, the impact of government spending on infrastructure and transport will likely translate to a higher demand for labor in the supply chain industry.
Here are our top strategies to improve your logistics recruitment efforts. 
 Three Tips to Overcoming the Talent Crunch
Expand Your Talent Pool
Sourcing the right talent is one of the most challenging tasks for logistics recruitment – especially for roles with a persistent skills gap. In fact, 60% of logistics recruiters surveyed said that candidates do not possess the required skills/knowledge, among other challenges. Interestingly, a separate survey by Manpower Group suggests that operations and logistics are among the five most sought-after jobs globally. 
The paradox of high demand and talent shortage requires recruiters to look beyond traditional sourcing channels. While the possibility of hybrid and remote roles means recruiters can cast a wider net, reaching the right candidates is challenging. 
This is where programmatic solutions come in.  
Programmatic logistics recruitment advertising uses machine learning and artificial intelligence to optimize ad spend, while targeting the most relevant candidates. Intelligent programmatic solutions enable automated bids and help achieve performance objectives.
Job ads can be published across global platforms and job sites, social media sites and niche or diversity job sites to boost application volume. With dedicated ad campaigns, both active and passive candidates are targeted. 
Here's another tip: When possible, use applicant details from the logistics recruitment process to create a candidate pipeline. This can be nurtured and used when hiring for similar positions. 
Enhance the Candidate Experience
One way to improve the hiring process is by ensuring a smooth candidate journey. The experience, from application to onboarding, determines their perception of an organization. When candidates are spoiled for choices, even the slightest flaw is enough for them to abandon the process.
Also, needlessly complicated and long applications are a waste of the applicant's time. Talent Board's Candidate Experience Benchmark Report 2021 cited three main reasons why candidates in North America abandon applications: 
Their time was disrespected (especially during interviews and appointments)

The recruiting process took too long

Salary didn't meet expectations
Keeping track of candidates throughout the hiring process helps talent acquisitions teams better understand job seeker behavior, explore the reasons for drop-offs and identify areas for improvement. A great candidate experience will impact conversion rates, leading to lower cost per hire and better ROI. 
Here are some ways to offer a positive hiring experience:
Streamline the process

Offer candidate support throughout

Optimize the application for mobile phones

Communicate frequently and honestly 

Ask relevant interview questions and keep it to-the-point 

Ask candidates for feedback (and implement it!) 
If possible, invest in the appropriate logistics recruitment tech solutions to strengthen the process. From resuming screening to onboarding and training, there are a variety of tools to help you hire better. 
Leverage Market Trends and Logistics Recruitment Data Insights
There's no overstating the importance of information when designing a robust logistics recruitment strategy. Organizations may have access to data that can determine the success of the hiring strategy and business goals, but do they use it?
Supporting recruitment data with current market trends helps reorient and inform an organization's needs (open roles, hard-to-fill roles, etc.), establish a target audience, and identify sourcing channels that yield results. It's also possible to ascertain which sources lead to the most hires and other metrics, like time to hire, cost per hire, acceptance rates and more. 
Market research is crucial but easily overlooked. Basing a logistics recruitment plan on robust market research and insights helps teams develop a proactive talent acquisition strategy, including market and workforce dynamics, significant changes (e.g., the Great Resignation), and upcoming shifts.
Organizations can also gain insight about applicant needs and behavior, and develop an accurate understanding of their target group. Ideally, this information enables formulation of a targeted plan to attract prospective candidates. For programmatic campaigns, target audience insights are crucial and can help boost ROI.
Conclusion
The logistics industry is undergoing seismic changes, largely related to a critical labor shortage and a high demand for workers. While businesses are eager to hire, it is easier said than done. Using programmatic advertising to target a wider talent pool, ensure an outstanding candidate experience, and leverage market and hiring data can help you up your logistics recruitment game. 
---
Authors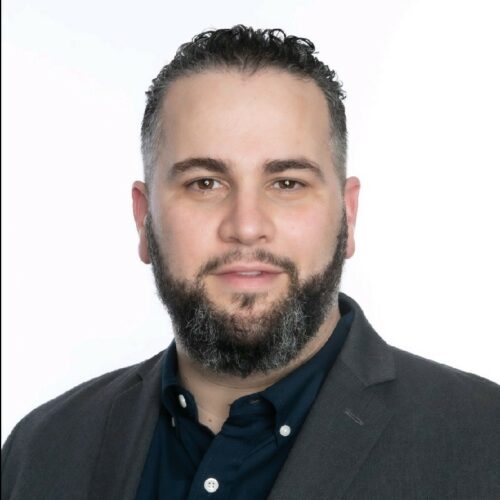 Dan leads global partnership and business development initiatives at Joveo, including the expansion of Joveo's network of publishers in new markets worldwide as well as partnerships with other recruitment technology providers in adjacent markets, such as Applicant Tracking Systems (ATS), Candidate Relationship Management (CRM) solutions, and Human Capital Management (HCM) platforms. Sapir has been in the HR technology space in multiple sales, business development, alliances, product, and leadership roles at companies like Indeed, Simply Hired, and Restoration Media. Most recently, he served as Senior Vice President, Sales and Operations, at Netcore Solutions. While at Restoration Media, in addition to leading the sales, business development, and customer success functions, he worked with the product team to build innovative data analytics, data management, behavioral targeting, and email marketing offerings.
Recruit Smarter
Weekly news and industry insights delivered straight to your inbox.