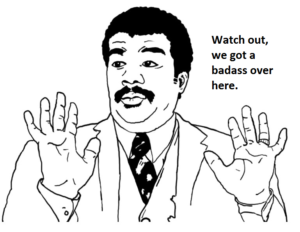 If there's one characteristic, a single quality that distinguishes between a great recruiter and simply a good one, it's attention to details. The best recruiters out there are complete control freaks. We're not talking about Type A personalities, here – we're talking Type A++. These are the recruiters who sweat the small stuff and do more than find e-mails, names, and profiles or simply push resumes.
Great recruiters understand that the only way to exert influence and drive successful outcomes lies entirely in their ability to exert and maintain as much control as possible throughout every stage of the hiring process1.
The recruiters who successfully control the process are never blindsided by an interview no-show, nor are they shocked when a candidate declines an offer or decides to drop out of the process.
Superfreak: Taking Recruiting From Good to Great
They say the devil is in the details, but so too is the key to becoming a truly exceptional recruiter and talent acquisition practitioner. If you're looking to step up your game, here are some often overlooked, but absolutely imperative, details that separate the best in the business from the rest of the recruiting pack.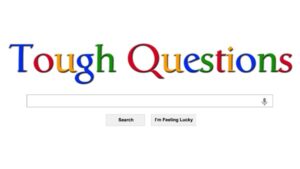 1. Know the answers to the toughest candidate questions.
Good recruiters can find out the answers to the manifold questions that inevitably arise during the talent attraction and offer process, but great recruiters anticipate these potential hiring hurdles and continually remain proactive in alerting and overcoming any red flags well before they're raised.
They accomplish this by asking a single, simple question: "What could prevent this candidate from accepting a position if offered?"
Whether this comes down to relocation, salary, work-life balance or any other dozens of potential hurdles recruiters often encounter when extending an offer, every recruiter needs to ask this question – and know the answers – for every candidate under consideration for every open requisition they work on. One of the simplest fixes for finding red flags is to be as realistic and upfront about the opportunity as possible.
Never oversell the position or undersell the requirements; acknowledge and directly address any candidate concern honestly, and you'll build not only trust, but also alleviate any potential roadblock for achieving your ultimate goal of placing the right candidate in the right position – and doing it the right way.
2. Walk On By.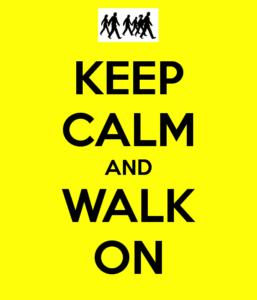 A walk-on is one of the most important, yet most frequently ignored best practices in any recruiter's talent toolbox. For those of you unfamiliar with this critical concept, a walk on is simply when a recruiter physically accompanies a candidate to an interview instead of simply sending them on their way after an introductory interview.
By walking the candidate on, you not only get additional face time but also the chance to answer any last minute questions or address any outstanding concerns the candidate may have while making sure they're prepared and ready to rock their interviews.
This little bit of time can go a long way in turning you from just another recruiter into a familiar face, and also effectively diffuses some of the anxiety and nerves that so often adversely impact candidates during the interview process.
While preparing for a walk on, proactively think of the little things you can do to help a candidate succeed, from printing a few non-wrinkled copies of their resume to providing them with an interviewing itinerary with the names, job titles and backgrounds of the decision makers they'll be meeting with, along with a copy of the actual job description so they can easily reference this throughout the day.
Every walk on should end with a handoff – make sure that they not only know where they're going and what to expect but also make sure to stay around (even if the hiring manager is running late) and make sure to introduce the two in person before taking off. Your primary job as a recruiter is connecting candidates with hiring managers, and this subtly reinforces to both parties that you're in control – and the ultimate arbiter of successful recruiting outcomes.
3. Keep A Candidate Emergency Kit.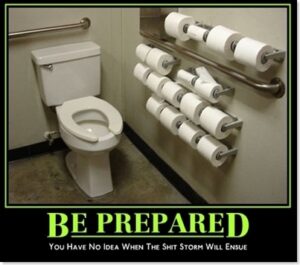 One time, I was walking on a candidate for an interview – I was living in South Florida at the time, and as always, it felt a bit like a sauna outside – you couldn't walk out the door without becoming covered in sweat.
On the way to meet me, the air conditioning in his car decided to bite the bullet, and, this being South Florida, he did what any sane person would do and tried to fix it himself so that he wouldn't come into the interview dripping wet (which never leaves a great impression).
Unfortunately, he cut himself and, using a handkerchief as a bandage, abandoned his DIY attempts at fixing the car to make sure he wasn't late for his scheduled interview (which leaves a far worse impression, to be fair).
So my candidate – who would probably have gotten the job, by the way – shows up for an interview with a gaping gash on his hand and looking like he just stepped out of a sauna. Needless to say, after he didn't get an offer, I resolved to make sure never to lose another great candidate over these sorts of silly situations that are easily remedied.
That's why every recruiter should always have a "candidate emergency kit" tucked away in their office, car or workstation (I recommend using a tackle box) that has the following items:
Disposable toothbrush, toothpaste, and mouthwash
Disposable comb/brush
Hairspray/gel
OTC headache and pain medicine (think Tylenol, Advil, Aleve)
Travel sticks of deodorant for both men & women
A Stain Stick and/or Wet Ones
Assorted Band-Aids or other adhesive bandages
Breath mints and/or gum
A portable sewing kit with a needle, thread and a variety of spare buttons
An extra tie for men and a spare scarf for women
Extra pens, a black sharpie, a notebook and file folders.
I know this probably sounds like overkill, but I've perfected this candidate crisis management kit over the years, and every single one of these items has a story behind it. Buy me a cocktail, and I might even tell you one or two.
But I will tell you this: you don't want to be in a situation where a candidate might need these basic supplies and fail to have them on hand. You never know what easy, quick fix might be required to make sure a great candidate doesn't get knocked out of the process for a stupid, silly or superficial reason that could have been easily pre-empted and prevented.
3. Practice Makes Perfect.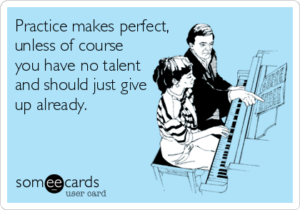 My first recruiting job ever, I worked at one of those huge international recruiting firms, and role playing played a major role in this firm's recruiter training and development process. I, like most other recruiters out there, hated this exercise; I was afraid not of presenting in public, but rather, of doing something wrong in front of my professional peers or being judged by them.
Eventually, after a lot of role playing, I felt more confident in these exercises, and had the whole thing pretty much down pat, but that didn't stop me from continually finding new ways to close the candidate or successfully convince a hiring manager that they were worth considering.
Practice didn't make perfect, of course, but over time, it sure made my colleagues and me a whole lot better when it came to recruiting.
There are always new approaches to experiment with, new things to try, and improving your professional skill set requires relentless pursuit of these possibilities – and relentless practice. No great recruiter is ever satisfied with doing what works – they're committed to doing what it takes to make that work even better.
4. Honesty Is Always the Best Policy.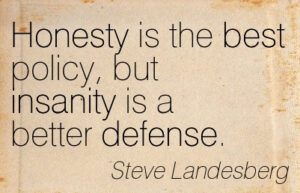 Every time you interact with a candidate or hiring a manager, your communication needs to be direct, clear and most importantly, completely honest. Let candidates know as many details as possible about the expectations for the role, the dynamics of the team or business unit they're interviewing for and the company culture as possible – and make sure that you realistically represent the drawbacks as well as the selling points while selling any opportunity.
If there's high turnover, or terrible work-life balance, or extremely high expectations associated with a role, let them know – any successful candidate will inevitably find all this out eventually, anyway.
Also, make sure that they know the minor details, personality quirks and other insight into the hiring manager as possible. For instance, if you know that a hiring manager loves a certain football team, loves dogs or is particularly passionate about something unrelated to work, let the candidate know, particularly if you uncover any shared interests that could build affinity, drive better outcomes and more accurately uncover a candidate's culture and team fit, too.
Furthermore, make sure to keep in touch with candidates as much as possible – I tried to talk to the ones I had in process every day, just to keep them warm – and make sure to address any concerns and questions your candidate might have as they work their way through the interview and offer process. This will help the candidate feel more relaxed, build a trusted relationship with the recruiter, and allows you to know a little bit more about your candidate – and alert you to the red flags you might have overlooked or hadn't yet considered.
5. The Handshake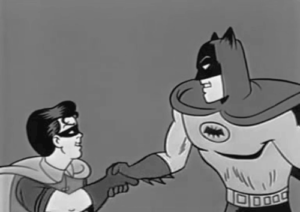 Nothing kills a candidate's chances like having a lame ass handshake. So, for the love of all things beautiful, make sure you shake a candidate's hand and, if it's lacking, make sure to coach them so that they don't unintentionally create a bad first impression through a limp shake or sweaty palms or similar icky, painful handshakes when they meet the hiring manager.
If you're not sure what makes for a good handshake, make sure to check out this great article written by Arlin Cuncic titled "Top Ten Worst Handshakes". It totally breaks down what to do – and what not to do – when shaking hands (and it's pretty funny, too). It also underscores what great recruiters know: you can't seal any recruiting deal without a proper handshake.
Don't overlook this essential consideration, or you'll likely cost yourself, candidates. Always lead with a handshake when welcoming them, and if you find theirs lacking, make sure to work this into the preparation process – a walk on is a great time to do some last minute work on helping them get a grip, as it were.
At the end of the day, recruiting is all about finding as many facts as possible to help candidates and clients alike make the most informed decision hiring decision possible. If you don't pay attention to the details or sweat the seemingly small stuff, you're making a big mistake.
Trust me on this one.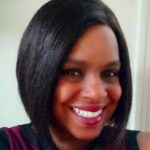 About the Author: An international trainer, Jackye Clayton has traveled worldwide sharing her unique gifts in sourcing, recruiting and coaching. She offers various dynamic presentations on numerous topics related to leadership development, inclusionary culture development, team building and more.Her in-depth experience in working with top Fortune and Inc 500 clients and their employees has allowed her to create customized programs to coach, train and recruit top talent and inspire others to greatness. Follow Jackye on Twitter @JackyeClayton  and @RecruitingTools or connect with her on LinkedIn.
---
---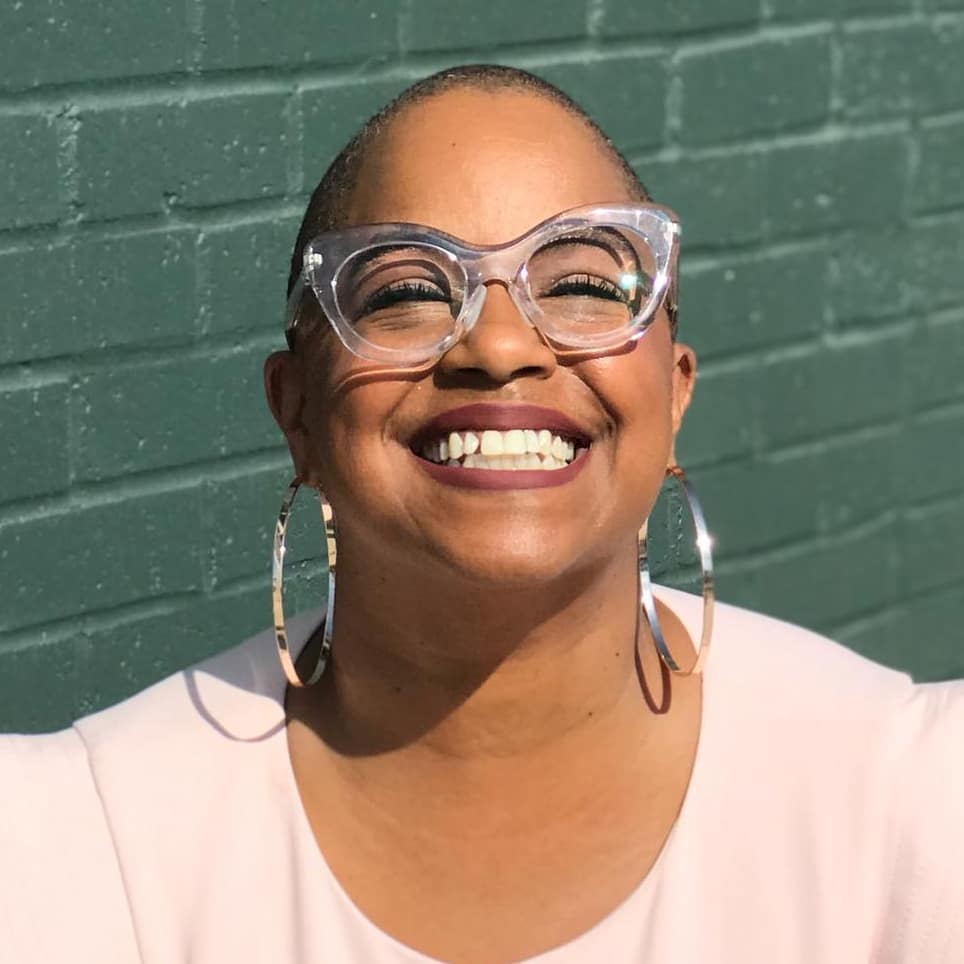 Jackye Clayton, with acclaimed expertise in diversity and inclusion, recruitment technology and a global network of non-profit, human resource and recruiting professionals, Jackye Clayton is a servant leader, uniquely inspirational speaker, and a revered thought leader. Jackye was named one of the 9 Powerful Women in Business You Should Know by SDHR Consulting, one of the 15 Women in HR Tech to Follow in 2019 by VidCruiter, 2019 Top 100 list of Human Resources Influencers by Human Resource Executive Magazine and one of the Top Recruitment Thought Leaders that you must follow in 2019 by interviewMocha Magazine. Currently, Jackye is the Diversity, Equity, and Inclusion Strategist at SeekOut. You can find her on Twitter @jackyeclayton and LinkedIn https://www.linkedin.com/in/jackyeclayton
Recruit Smarter
Weekly news and industry insights delivered straight to your inbox.