A Growing Coalition of Employer Brand Builders, and Employee Experience Storytellers
Born out of what was once dubbed 'social recruiting', the talent brand space has exploded in the last decade taking form in employer brand(ing), recruitment marketing, employee experience and other like functions, all with the shared focus of attracting, engaging and retaining talent to an organization.
Practitioners of the craft come from all walks of life – recruiting, marketing, communications, even entrepreneurs – and are all at a crossroads of figuring out how we plug into the employee story, and drive tangible results for the companies we serve. There are inherently no experts, which can be both refreshing and daunting, and that's where the need for a community of peers comes in.
Talent Brand Alliance (TBA) is the brainchild of Bryan Chaney, Director Employer Brand at Indeed, and Will Staney, CEO and Founder of Proactive Talent, who knew that in order for the industry to move forward, we first had to give back. The duo formed a scrappy Facebook group that slowly gained traction through WoM.
"Several years ago, Will Staney and I were sitting across the table from one another over a pint, and looking for the official place to find answers to our talent brand questions. We realized that there was no vendor neutral place to connect and learn with our peers. After some research (and a few more pints), we decided to build it." ~Bryan Chaney
Today TBA is community of 600 plus — and growing! — talent brand practitioners, gathered around a shared mission that together we help push the talent brand profession forward through community and mentorship, to create and show greater impact on the businesses we serve.
Our vision is to become the leading practitioner-led forum for the exchange of ideas, experiences, opportunities and knowledge sharing around the evolving tactics and strategy of employer branding and recruitment marketing. Through our online community, events, and member-driven resources, we hope to uplift the talent brand profession and build the standards for our industry.
To educate and advocate to the recruiting industry and the greater business world on the impact of talent branding on hiring and business goals.
To help define standards and set expectations of the broader talent branding profession.
Empower networking with each other in this growing community of talent branding professionals both online and in-person.
Continue cultivating a group of practitioners who are doing the work and providing value to the talent brand community.
Provide a safe place to discuss lessons learned, create and share ideas, as well as ask and answer questions about the constantly shifting technology and vendor landscape.
There are no experts.
We believe that we are stronger because of sum of our diverse backgrounds and experiences, because of our practitioner-first mindset and because we are not afraid to fail, as long as we are failing forward.
2018 was a whirlwind for our community, having hosted the first Talent Brand Summit, doubling our members, naming a board, and launching our blog and podcast — and we are just getting started. Later this month we will make our second pilgrimage to Austin, TX, to talk shop, throw tomahawks and most importantly, forge relationships. Attendees leave #TBSummit with a tangible strategy to usher their own program into the future and new relationships that will last a lifetime.
---
Authors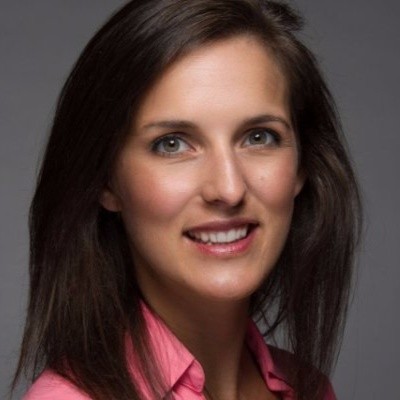 Holland Dombeck McCue plays in the employment branding and B2B marketing space and currently heads up Recruitment Marketing and Global Employer Branding for Delta Air Lines. Holland leads the Talent Brand Alliance marketing committee.
Recruit Smarter
Weekly news and industry insights delivered straight to your inbox.