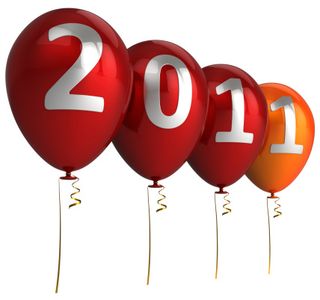 Well that went by rather quick no? One month already down for 2011. With January now officially in the books it is a good time for us to take a quick look at a few of the trends beginning to emerge this new year.
– Temp Staffing
Take a quick look at our Around the Industry news wire and you will see daily news about contract staffing. There was a rise in temporary staffing numbers to close out 2010 and that has continued to open up in 2011. With organizations facing hiring needs, but still the uncertainties of the economics behind the need- more and more are exploring the temp marketplace.
"Temp growth continues to be strong," said Tig Gilliam, who heads North American operations for Swiss-based Adecco SA, the world's biggest staffing firm. He said year-over-year growth is inevitably slowing since the recovery in temp jobs is now well into its second year.
This is a trend that offers the solution of satisfying an opening without being too locked in. Look for temp staffing numbers to continue to rise and make noise in 2011.

– Mobile Apps
Mobile Apps exploded last year as Droid OS broke out and provided yet another viable platform for companies to explore in getting their products into consumer hands. Recruiting Daily has looked at Evernote, RingCentral, and Slydial apps in the past, but expect more recruiter-friendly tools to be coming soon as well. Already most of today's top ATS developers have mobile apps versions and/or tools available, and just yesterday there was the announcement of Monster's new iPad App for recruiters. With the growth of iPad usage and the next wave of tablets ready to hit the marketplace there will be continued news on App releases. This is one trend that will continue to create buzz this year as we move forward.

– Video Interviews
Perhaps not completely new, but advancements in technology have made video interviewing a beneficial tool for both recruiters and candidates. RD's review of Sonru is just one example of how far video interviewing has come. With a cost savings and time saving for recruiters, video interviewing is really starting to carve out a niche in everyday use. A number of the more popular ATS programs are starting to incorporate video interviewing as well. Expect to see news and usage of video interview technology on a regular basis in the ATI news feed.
– Social Media Tools
Social Media, Social Media, Social Media –  I can't be the only one that thought it was the trending topic of 2010 that was unavoidable in almost all recruiting circles. Well it is not going anywhere, as social media continues to prove time and time again the power it can have in shaping recruiter desks. One side trend to look for in 2011 is the development of Twitter, Facebook, LinkedIn specific tools/Add ons for recruiters. Programs like Tweepsect, Work4Labs, and the recently announced SocialCam are all examples of tools that allow users to leverage the power of their social networks. Expanded searching, better sourcing, and  improved ways of sharing information will continue to keep social media in the trend discussion for 2011.
-Productivity
Now these are just a few examples of early 2011 trends, but the most important trending topic for most recruiters is productivity. Recruiters from all sectors are buzzing about the uptick in overall activity to open this year. Too early to call this a trend, but it would be remiss to not make mention of the spike in activity from both the client and candidate sides. It is of course best to remain (overly) cautiously optimistic, but as the economy and employment numbers rebound-  recruiters are working hard and reaping the benefits.
So do you agree? Disagree? What trending topics are important to you in the staffing world? Recruiting Daily wants to hear back from you. Check out our comment section below and join the conversation. We will be back in 60 days to review this post and more as we discuss Q1 trends.
---
---
Recruit Smarter
Weekly news and industry insights delivered straight to your inbox.