Late in 2022, psychotherapist Lesley Alderman wrote an article for The Washington Post about quiet thriving, introducing the world to the term and the concept.
Because Americans spend 40 or more hours every week on the job, it's natural for them to get frustrated and rethink work relationships, including if they want to continue their employment. Rather than joining in on the Great Resignation, some workers chose quiet thriving, where they found ways to get more engaged and less miserable at work.
The State of Quiet Quitting
Gallup estimates around 50% of the U.S. workforce are "quiet quitters." They do the bare minimum to meet the job description and avoid getting fired. These workers aren't passionate about what they do nor do they go above and beyond.
Quiet quitters are burned out and often feel overlooked and underappreciated. The epidemic might be due to low pay, poor company culture or lack of feedback from leadership.
Recruiters have two opportunities to improve this situation. First, they can offer insight to the companies they recruit for better onboarding. Second, they can tap into the talent pool of disenchanted workers and find them positions they're better suited for.
Tips to Help Your Job Candidates with Quiet Thriving
The opposite of quiet quitting could be quiet thriving. Most brands want their staff to excel at what they do and feel great doing it. If you consistently deliver workers who solve their own problems and continue to excel during high-stress moments, you'll be the go-to headhunter for your clients or company.
Here are some ideas for ensuring your applicants quietly thrive, starting at the recruiting stage.
1.    Be Transparent
Before recruiting a job candidate, be upfront about the company's goals and what the job entails. If the person needs to work weekends, don't tell them most weekends are free. A big part of dissatisfaction with a job is discovering the recruiter wasn't honest about the requirements.
2.    Design Career Paths
Know the promotional structure and career path people must take to get from entry-level to management positions. One study showed around 30% of current jobs need re-leveling to include additional job levels and clearly define progression for existing employees.
The only way to design clear career paths is to understand the stages in learning necessary to fill each role effectively. If you run a recruiting firm rather than working directly under the umbrella of a corporation, you can train your clients and work with them to ensure the structure makes sense for their organization.
Set up the training, mentors and benchmarks to move up the career ladder. You'll also be able to share the progression path with potential job candidates to encourage them to come on board.
3.    Define the Purpose of Work
The same Gallup poll showed many younger employees are uncertain of what's expected of them and see no point in the tasks they complete. One way to counteract this and keep your employees focused on the importance of what they do is to discuss how what they do contributes to their department and the company as a whole.
When training management, encourage at least one conversation a week with each staff member and ensure it is deep and meaningful about what the workers see as their contributions and how well they are doing in their positions.
4.    Automate Menial Tasks
No one enjoys doing repetitive and boring things almost anyone could handle. They'll feel undervalued and easily replaced. Around 57% of organizations have already adopted artificial intelligence (AI) to help with various business processes.
Encourage companies to take on the AI processes that give workers the freedom to dream, brainstorm and create new ideas. You should also encourage them to take risks without fear of repercussions. If they don't feel safe throwing fresh ideas into the mix, they'll start to keep the best ideas for themselves rather than share them with management.
Keep in touch with the job candidates who were hired. Are they happy in their new role? When recruiters show they care about the company and the employee's needs, they'll keep a study pool of clients and job applicants.
5.    Teach New Skills
Most people understand they must complete specific tasks to fill their workday. However, developing new skills and completing training is how employees grow and thrive in any environment.
Most workers are smart enough to understand when a recruiter invests in them, they see potential for the future. Not only are you putting money into the person, but you're adding knowledge to your company and your staff's skills.
Employees feel much more engaged and comfortable when they're equipped to do their jobs to the best of their ability. Send staff to conferences, host in-house workshops and pay for courses. Invest in your workers and they'll be more likely to give back in knowledge and better work routines.
When studying a job applicant's resume, be honest about any skills necessary to land the role they desire. More schooling, training or experience can benefit their future careers.
A Word of Caution About Fake Work Cultures
Companies that don't have their employees' best interests at heart set the entire organization up for failure on a worker level. Many critics of quiet thriving point to the fact that if you are thriving at work, the last thing you should do is be quiet about it.
If you consistently put people in roles where they feel overworked and lack work/life balance, they will no longer trust you to look out for their best interests.
Some fear "quiet thriving" is another buzzword to pressure people to do more for less money and work longer hours. Brands must create a positive work culture and insist employees prioritize mental health. Recruiters can encourage quiet thriving or any other term and still lose them to a brand or recruitment company that will put their well-being first.
Open Communication and Encouragement
Take the time to serve as the gatekeeper and open the lines of communication between management and staff members. The better a company understands staff needs, the easier it will be to help them quietly thrive and find the tools to self-motivate. You'll have a stockpile of workers willing to quietly thrive and a list of companies looking to invest in people long-term.
---
Authors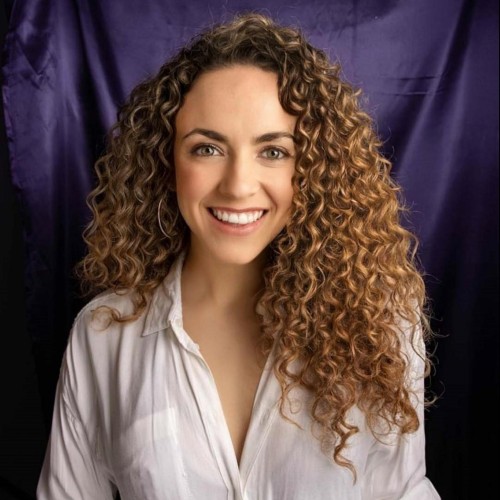 Devin Partida is a business technology and talent recruitment writer. She is also the Editor-in-Chief of ReHack.com. 
Recruit Smarter
Weekly news and industry insights delivered straight to your inbox.