No matter what industry, niche or specialty skill set for which they happen to be hiring, any organization's growth is inextricably intertwined with the quality of its people.  The intellectual capital of an organization's employees, their experience and expertise, form the core of any successful business, making talent acquisition one of the most critical challenges faced by every employer, from fledgling startups and mom & pop shops to the world's biggest brands.
With competition for quality workers heating up across industries, companies are increasingly turning to employee referral programs, which are surging in popularity, usage and overall share source of hire.  Employee referral programs provide a highly cost effective and highly efficient means for attracting, engaging and hiring top talent.
While most studies or surveys on employee referral programs have historically focused on tech recruiting and the IT industry, these programs are not limited to industry or vertical – and, in fact, represent a huge opportunity for employers in specialized industries like healthcare, retail, professional services and ecommerce to succeed at hiring better talent faster.  And that's a pretty compelling business case, no matter what kind of business you happen to be in.
Here are how some of the most competitive industries for recruiting and hiring have implemented employee referral programs as part of their overall talent acquisition strategy:
Employee Referral Programs & Healthcare Recruiting
The healthcare industry has always suffered from a shortage of skilled staff limiting growth of the industry as a whole. Referral programs have proven to be a highly effective means of hiring in this highly competitive industry. 78 percent respondents who participated in The Bernard Hodes Group Healthcare Talent Metrics ranked employee referrals as one of the top five highest yielding sources of Registered Nurses hires. Also, The Employee Referral Index Report 2013 shows that referrals were the leading external source of hires for the health care industry.
A mobile workforce who is typically not tied to the desk presents one of the biggest challenges in successfully implementing an employee referral program in healthcare organizations. Fortunately with the integration of mobile capabilities within the referral technology, healthcare employees can access the referral platform from any device anywhere and at any time.   Healthcare organizations have also come out with mobile referral websites as well as technology to make it extremely easy and convenient for healthcare employees to share job postings as well as upload resumes online from their smart phones to give a further push to their employee referral program.
Employee Referral Programs & Retail Recruiting
The retail industry have always preferred hiring through employee referrals more than any other hiring source as referrals tend to be hired and trained much faster and get productive much more effectively. Most retail organizations have embraced social media to build their recruiting presence and employer brand, and have therefore also integrated social media capabilities into their employee referral programs, making it easier  for employees to share opportunities online while spreading the word to their personal and professional networks.
A relatively new yet rapidly growing industry, the ecommerce or online retail industry has been quickest to capitalize on the advantages offered by employee referrals in terms of access to a global pool of high quality candidates without incurring huge costs. The ecommerce industry relies heavily on technology and internet savvy individuals who rely heavily on word of mouth references to purchase goods or services. Referral programs where employees act as the medium between potential candidates and employer work perfectly to attract the kind of talent they are looking for. Moreover, since ecommerce industry generally works on low margins, they typically do not have deep pockets to spend on recruitment and prefer to hire through referrals to keep recruiting expenses within control.
Employee Referral Programs & Professional Services Recruiting
In the world of professional services like consulting and accounting, employee referrals, in fact are the driving force behind the entire recruiting strategy for many organizations.  Organizations like Deloitte, for instance, use referral programs extensively, which have led this global organization to generate over 40% of its annual hires through their employee referral program, a percentage the organization only expects to grow in the years to come.
Accenture, one of the biggest names in the consulting and accounting industry is one of the pioneers in the use of employee referrals to drive talent acquisition. Through the use of innovative techniques like adding gamification elements through referral cards, which allow employees to track their success at referrals relative to their colleagues and counterparts within the company, Accenture has managed to keep employees excited, engaged and active in their employee referral program. Keith Halperin, a veteran recruitment consultant, adds:
"Throughout my career, I have been working with highly diverse clients, from established Fortune 50 firms through new 20-person start-ups. Employee referrals, once the 'neglected stepchild' of recruiting, are now increasingly discussed as being the most cost-effective means of recruiting quality candidates, while simultaneously increasing employees' morale. Employee referrals can provide 40-55% of hires if designed, implemented, and managed in the right way. When created with the input and buy-in of the existing recruiting staff, ERPs can result in dramatic improvements in recruiting's hires."
Of course, the examples above are just a few examples of how employee referral programs can help shape recruiting and talent acquisition strategies across some of the most competitive industries for recruitment today.  But now matter which company, industry, geography or specialty you're recruiting for, successful employee referral programs are an integral component for building a successful recruiting strategy for today – and tomorrow.
---
Authors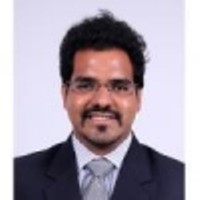 Savio Vadakkan is a marketing executive at Zalp, an employee referral automation and social media optimization tool, where he leads market research, content and brand marketing as well as industry and customer outreach.  Prior to joining Zalp, Vadakkan began his career as an engineer, eventually helping coordinate and lead marketing efforts at some of India's top high tech companies. Click here to learn more about Zalp, or connect with Savio on LinkedIn.
Recruit Smarter
Weekly news and industry insights delivered straight to your inbox.