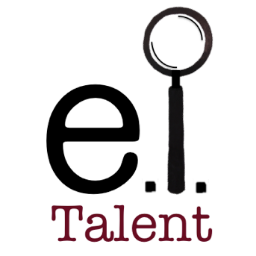 One of the most reliable indicators of quality of hire is the ever-elusive concept of "fit," but accurately predicting whether or not a candidate actually clicks with your culture can be exceedingly difficult.
Even for employers and recruiters actually able to objectify such a seemingly subjective concept, finding the right candidate for your company's core values and culture rarely occurs at the front end of the recruitment process.
Instead, fit is generally assessed only for final candidates as a determining factor in who actually gets hired, since this means candidates are still slated on the basis of hard experience instead of soft skills.
This is largely because the resume continues to be the de facto basic unit of screening and selection, forcing us to focus largely what the candidate does instead of who the candidate really is.
The bad news is, the resume probably isn't going anywhere given it is already inextricably interwoven with our core recruiting systems, which seems like bad news for automating or improving our abilities to find fit in the front end of the funnel.
The good news, claims Austin based startup Electronic Insight, is that they've found a way to reinvent the resume by extending its utility and filling in the person behind the picture. Using a proprietary algorithm which purportedly matches an employer's stated core values by using the context of the words on a candidate's resume, the company claims it can turn the art of finding fit into an exact science, a high tech approach to the traditional high touch culture screen.
Recruiting Daily recently spoke with Marc Mapes, Director of Product Management for Electronic Insight, to learn more about their company, some context on how their eiTalent product, which is still in beta, actually works.  We also spoke about how reengineering the way we hire for fit could potentially revive and reshape the future viability and utility of resumes and recruiting alike.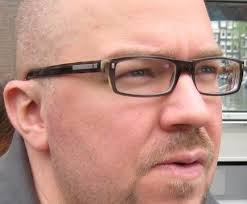 Tell us a little bit about eiTalent. What inspired this product and how has it developed?
Marc Mapes, Director of Product Management – Electronic Insight: eiTalent is the first product to market powered by the patented Electronic Insight (ei) technology. The most basic premise of ei is that your behavior shows up in the way you write. In other words, the words you choose and how you naturally structure your writing provides massive amounts of insight.
Your words show your levels of intent, motivation, engagement, potential behavior and much more. ei was started by two founders who exploited this link and have been working over the last number of years to turn it into useful technology which can be utilized in many vastly different markets.
eiTalent has grown over time through tons of customer discovery. When I started working with ei almost a year ago we were working on using the technology to match candidates to jobs based on job descriptions. Results were encouraging, but hindered by the quality of the job description itself.
We were also working on understanding company culture and Core Values and discovered that ei could be used to gain insight into the presence of a candidate's Core Values, even from the most basic source of data: their resume. The companies we talked to about this were very excited about this new direction and the value we could add to their recruiting efforts from start to finish.
eiTalent purports that a resume can determine not only personality, but also culture fit. How?
More and more, companies have spent vast amounts of time developing their culture statement or Core Values and do a great job clearly communicating this. However, this is not always the case. When we first engage with a customer we do a deep dive into their culture and Core Values. We take what we learn, map it to the Electronic Insight text analysis engine and deliver results back to them in their own words.
After ei knows their Core Values companies can run resumes, LinkedIn profiles, cover letters or other candidate data through ei and get detailed reports of how candidates fit their culture.
Electronic Insight does this by using a contextual analysis engine which decodes data to understand what people mean by what they say. For instance, if one of a company's Core Values is "Adaptable", candidates don't need to say they're adaptable. ei knows they are (or aren't) based on their language.
Why should a company consider eiTalent as part of its hiring process? With so many background check and assessment vendors out there, what stands out about eiTalent?
I can't speak about background checks since that's not our market, but I can say from my experience with building a previous assessment based company that candidates hate taking them. There are lots of good ones out there, but often times candidates won't take them unless they're practically guaranteed to be one of the finalists for a role. Companies also mostly use them too late in the overall recruitment process due to candidate aversion and cost.
The beauty of eiTalent, is that there is no manual or online assessment so there is no friction on the candidate's behalf. We provide valuable candidate insight specific to each company using candidate generated text that already exists within the company's recruiting and sourcing workflow. This can be resumes, cover letters, social profiles or even transcripts of candidate interviews.
What real world recruiting or HR challenges is eiTalent designed to solve? How does it make the day-to-day work of practitioners easier or more efficient?
Even when companies understand their culture from top to bottom, it can be extremely tough to determine whether or not a candidate fits that culture, especially without an in-person interview. Even after an interview, a candidate's fit is often subjective. We hear from recruiters all the time that they are frustrated with presenting who they think is an ideal candidate to the hiring manager only to be told that candidate is not a "fit". And when they ask why, hiring managers often struggle to articulate the reason. That's it's just a gut feeling. eiTalent provides actionable data to assist hiring decisions beyond a gut feel.
The customers who use our technology for sourcing love the fact that it helps save huge amounts of time by giving them an instantaneous understanding of whether or not people they find in searches fit their culture before they even contact them. Talent and recruiting folks find that using eiTalent data helps reinforce their decisions and avoids lengthy discussions trying to justify their position on candidates.
Given the disconnect that often exists between a company's perception of its culture and reality, isn't it risky to assess candidates' resumes for concepts like transparency & agility that are largely subjective and can vary widely across companies?
Different words mean different things to different people. Transparency and agility could mean many different things depending on the context of what any given company is really looking for. This is why we spend time on the front end of an engagement to understand the meaning behind the company's Core Values. Understanding these meanings allows eiTalent to look for similar language patterns in candidate data. This is also a great way for a company to standardize how they assess for culture fit, which makes the recruiter's job more efficient and takes some of the guess work out.
What are some of the most common misperceptions or objections you encounter when talking to HR & Recruiting leaders about eiTalent? How do you overcome these?
Resumes are always a big bone of contention. Companies are concerned that either the data present is insufficient or perhaps the candidate had help writing it. We do need a minimum amount of what we call good data, which is about 250 words other than title, company name, dates, states, etc. We've continually proven that ei can get an accurate read on a candidate's culture fit with this minimum amount of data, whether it is from a resume, cover letter or a social media profile.
As far as whether or not a candidate wrote their own resume, they still choose to represent themselves through the document. And typically, candidates will alter the words to add some of their own personality. In addition, the resume is still typically the main starting point for every recruiter, along with a candidate's social profile. Electronic Insight gives the recruiter much more valuable information than they would otherwise get in just reading the resume or reviewing a candidate's social media profile.
Candidates have long tried to optimize their resumes to 'beat the system' through things like adding key words and phrases. Although eiTalent analyzes resumes contextually, is there any way to game the system for job seekers to appear like a better match than they really are?
We all know candidates will always try to increase their odds when trying to find a job. It's a fact of life. As you mention, Electronic Insight takes a contextual approach with our analysis. Our analysis of text in a candidate's resume is not keyword based. We analyze their language in it's overall context. We can also use multiple sources of candidate data from resumes to cover letters to social media profiles. With this fundamentally different approach, there really is no way to "trick the system" with keywords as we do not base our analytics on them. Just dropping in keywords will not get you a better result. It is a holistic analysis of how the candidate is saying what they are saying, not just what they are saying.
This all points to a huge difference between ei and other tools that utilize keyword, or even semantic search methods. We get to the meaning behind the words.
For the full conversation with Marc, check out the complete Q&A at RecruitingTools.
Recruiting Daily LLC is committed to bringing talent acquisition leaders and practitioners a real time look at recruiting trends and staffing strategies.  As such, this post does not constitute an endorsement for Electronic Insight or eiTalent and eiTalent did not pay for or review this post prior to publication.
If you'd like to feature your recruiting product or news on Recruiting Daily, leave a comment in the box below or e-mail [email protected].
---
---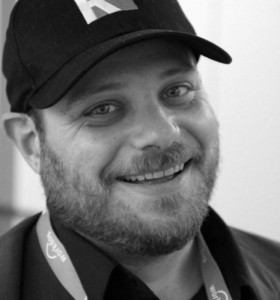 Matt serves as Chief Content Officer and Global Thought Leadership Head for Allegis Global Solutions and is a partner for RecruitingDaily the industry leading online publication for Recruiting and HR Tech. With a unique background that includes HR, blogging and social media, Matt Charney is a key influencer in recruiting and a self-described "kick-butt marketing and communications professional."
Recruit Smarter
Weekly news and industry insights delivered straight to your inbox.