As recruiters, hiring managers, and sourcers, it is important to cultivate a diverse and inclusive workplace. One way to do this is by understanding and embracing the experiences of the LGBTQ+ community. Reading books written by LGBTQ+ authors or about LGBTQ+ experiences can be a great way to gain knowledge and insight into the community, and foster a more inclusive workplace.
Here are some LGBTQ+ books to add to your office collection:
Gender Outlaws: The Next Generation
"Gender Outlaws: The Next Generation" by Kate Bornstein and S. Bear Bergman – The narratives of transgender individuals have traversed from the fringes of society to the forefront, and now, contemporary genderqueer, nonbinary, and other sex/gender radicals are crafting an entirely novel world. Gender Outlaws, edited by Kate Bornstein, the pioneer gender outlaw, along with S. Bear Bergman, a writer, raconteur, and theater artist, compiles and contextualizes the work of this generation's trans and genderqueer trailblazers. This collection showcases the fresh perspectives of individuals from a broad range of backgrounds, including those from the stage, streets, workplace, bedroom, and prominent publications worldwide. Gender Outlaws features a diverse selection of essays, commentary, comic art, and conversations that reflect the lives of individuals who embrace lives that break down barriers.
Simon vs. the Homo Sapiens Agenda
"Simon vs. the Homo Sapiens Agenda" by Becky Albertalli – Simon Spier is a sixteen-year-old who is not yet open about being gay and prefers to avoid any unnecessary drama, except when it comes to the school musical. Unfortunately, after an email falls into the wrong hands, Simon's secret is in danger of being exposed for all to see. Now, Simon must learn to step out of his comfort zone, without jeopardizing his relationships, betraying his values, or losing his chance at love with the enigmatic and charming boy he has never met.
Becky Albertalli's debut novel is a hilarious and poignant coming-of-age and coming-out story set in the twenty-first century, with a delightful geeky romance that will captivate readers. This novel is a knockout, and not to be missed.
Transgender History
"Transgender History" by Susan Stryker – In Transgender History, the author provides a chronological account of American transgender history, beginning in the mid-twentieth century and extending to the present day. Each chapter focuses on major movements, events, and written works within the field of transgender history. The book covers a range of topics, including the transsexual and transvestite communities in the post-World War II years, the emergence of trans radicalism and social change from the publication of The Transsexual Phenomenon in 1966 through the early 1970s, the era of identity politics from the mid-1970s to 1990, and the gender issues that characterized the 1990s and 2000s. 
Transgender History features informative sidebars that showcase quotes from major texts and speeches in transgender history, as well as brief biographies of significant figures. The book also includes excerpts from transgender memoirs and examines how transgenderism has been portrayed in popular culture.
The One Woman
"The One Woman" by Laura May – The saying "Right person, wrong timing" perfectly sums up Julie's situation in Laura May's book. As a graphic designer, she's skilled at manipulating what's beyond the naked eye, but her life with her boyfriend Mark is far from exciting. That is, until she crosses paths with Ann. Beautiful, successful, and oozing charisma, Ann ignites something in Julie that she can't ignore. When they meet again in Barcelona, their connection is undeniable. But when tragedy strikes, Julie finds herself torn between her loyalty to Mark and her feelings for Ann. Will their love withstand the test of timing?
The Gay Revolution
"The Gay Revolution" by Lillian Faderman – Lillian Faderman's The Gay Revolution offers a comprehensive history of the fight for gay and lesbian civil rights, chronicling the years of injustice, early struggles, heartbreaking defeats, and eventual victories beyond the imagination of pioneers in the gay rights movement. This book presents the most significant civil rights issue of modern times, and Faderman tells this crucial yet unfinished story with sweep, depth, and emotional intensity.
The narrative begins in the 1950s, an era when gays and lesbians were criminalized, psychiatrists diagnosed them as mentally ill, churches condemned them as sinners, and society subjected them to rampant hatred. Against this hostile backdrop, a few courageous individuals initiated the struggle for their rights, paving the way for revolutionary changes in the 1960s and beyond. Faderman covers the pivotal protests of the 1960s, the counter reactions of the 1970s and early 1980s, the decimation of the gay community during the AIDS epidemic, and the current challenges faced by those fighting for marriage equality. This book captures the dramatic accounts of passionate struggles that have made the gay rights movement an integral part of American civil rights history.
The Charm Offensive
"The Charm Offensive" by Alison Cochrun – Dev Deshpande has dedicated his career to crafting perfect love stories for contestants on the reality dating show, Ever After. However, his own love life has been less than ideal. When disgraced tech genius Charlie Winshaw is cast as the show's star, Dev is tasked with getting him to connect with the contestants. Charlie is not the Prince Charming the show was hoping for; he doesn't believe in true love and is awkward and closed-off. Despite this, Dev and Charlie begin to open up to each other on a worldwide tour, leading Charlie to realize he has better chemistry with Dev than with any of the female contestants. To find their own happily ever after, they must navigate the constraints of reality TV and determine whose love story will be told.
Stone Butch Blues
"Stone Butch Blues" by Leslie Feinberg – Considered a groundbreaking novel since its publication in 1993, this brave and original work provides the most insightful account of the intricacies of transgender existence. The central question surrounding Jess Goldberg's life and identity is whether they are a woman or a man, a dilemma that engulfs them like a raging storm. Growing up in a blue-collar town in the 1950s with a different gender identity, Jess must navigate coming out as a butch in the bars and factories of the pre-feminist 1960s, and later deciding to live as a man to survive after losing their job and community in the early 1970s.
This powerful, thought-provoking and profoundly moving novel takes Jess full circle as they learn to embrace the complexities of being transgender in a world that demands simplistic explanations. The story of Jess culminates in a he-she identity emerging as a whole person, weathering the turbulence of life. This novel is a poignant portrayal of the transgender experience and challenges the societal norms of gender identity.
Expanding your Library
By adding these books to your office collection, you can create a more inclusive workplace and gain a deeper understanding of the experiences of LGBTQ+ individuals. It's important to note that reading these books is not a substitute for actually listening to and engaging with LGBTQ+ individuals in your workplace. However, it can be a valuable tool for gaining knowledge and starting important conversations.
In addition to reading these books, it's important to make sure that your hiring practices are inclusive of LGBTQ+ individuals. This means creating job descriptions that are gender-neutral and using inclusive language in job postings. It also means ensuring that your hiring process is free from discrimination based on sexual orientation or gender identity.
By taking these steps, you can create a workplace that is welcoming and supportive of all individuals, regardless of their sexual orientation or gender identity.
---
Authors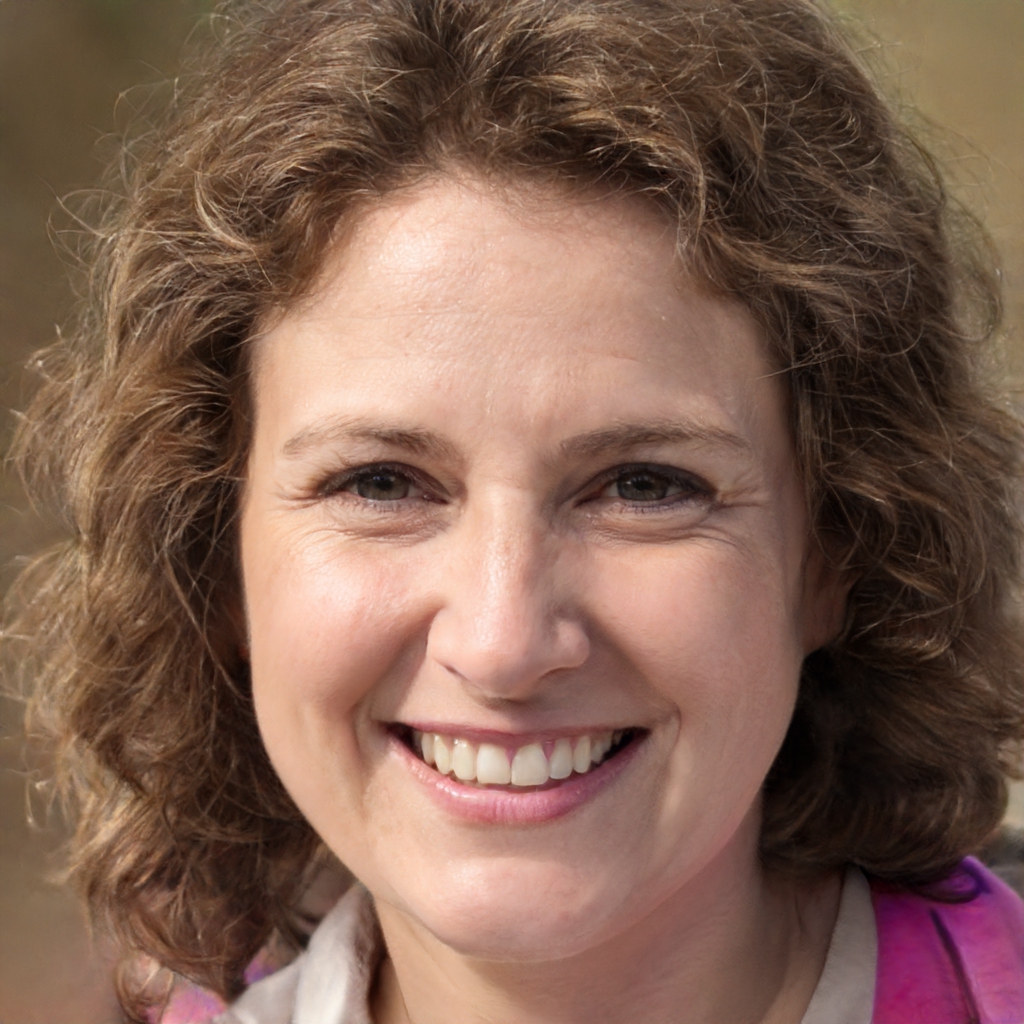 Diane Hayes is a talented writer and experienced content manager with a passion for creating engaging and informative content across a variety of platforms. With a background in journalism and digital marketing, she has honed her skills in storytelling and brand messaging, helping businesses and organizations achieve their goals through effective content strategy. Outside of work, Diane enjoys reading, hiking, and trying out new recipes in the kitchen. She believes in the power of words to inspire, inform, and connect people, and is always striving to improve her craft.
Recruit Smarter
Weekly news and industry insights delivered straight to your inbox.