I'll admit it, I am a bit socially awkward. Thankfully, I have my wife and daughter to love this valentines day but I often think back to the days when Valentine's Day just enhanced my "awkwardness." You don't have to worry about that today. Because Mark Zuckerberg and his flock of Facebook lackeys are hellbent on forcing us to have more friends.
The Facebook team are in the midst of introducing their newest mobile-specific feature, simply dubbed "Discover People." Facebook ran a limited pilot run of "Discover People" in New Zealand and Australia late last year. Seemingly satisfied with the test results, they've begun rolling it out in the US. "Damn Zuckerberg is it not enough to have 1.86 billion monthly active users. You want us to all be friends with each other too?!" I researched to see if maybe they're on to something.
Can Artificial Intelligence Finds Real Friends?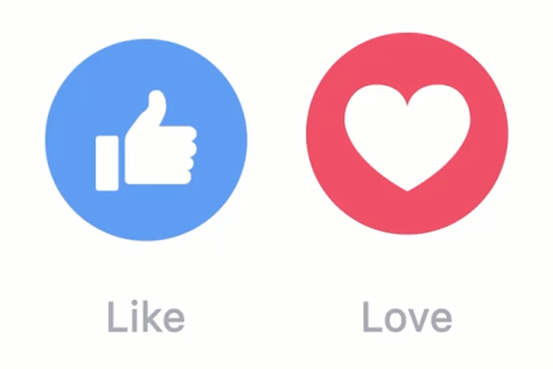 This is just another play in Facebooks race to dominate Artificial Intelligence (AI). It is AI that discovers the people you should meet. Before you get all freaked out, know that there are controls in place. It isn't going to share your private information with your potential new friends. You provide the information you are comfortable sharing. Once you opt-in,  you introduce yourself.  All you have to do is fill out your bio along with other aspects of your profile. There isn't a designated area to write messages that would only be visible to other Discover People users, so I guess you better say what you've got to say in your bio. Discover People uses machine learning to make matches using the following criteria:
Upcoming Events
People who Live in your Current City
People who Work for the Same Employer
LinkedIn + Tinder + Bumble BFF = "Discover People"
Now there are many different ways of looking at this addition, with just as many different ways of utilizing it. At first glance, Discover People can essentially become a dating app. However, I'm not entirely sure how well the pickup lines will work. "Hey, I'm Dan. I saw you were coming here on Facebook. I decided to come hang out with you." That seems a little creepy. Interestingly enough, some are viewing it as a business networking tool, to expand their inner circle of fellow professionals and to share their ideas and strategies. At the risk of coming off as a Negative Nancy, I have a sneaking suspicion that this is one of those things that sounds better on paper.
Done is Better Than Perfect
Facebook has always taken a "Done is better than perfect approach" when it comes to new features. Take a peek at your apps section on your Android or iPhone, where you'll find features such as Offers, Fundraisers and many others that you've likely never used either. I have a feeling this is another feature that is "done," but not "perfect" for sure.One thing I can honestly say is that I'm intrigued to see how this feature could potentially be used in the recruitment industry. Just as we have capitalized on social media capabilities in the past, there's no doubt some recruiter will be able to find a way to use this to find candidates.
I would truly love to hear your thoughts on this. What potential uses do you think the sourcing community will find? In the meantime, have a great Valentine's Day and have fun "discovering" people!
About the Author:
Dan Louks has been working in RPO for about three years now, having spent time as both a Recruiter and a Sourcer. In a previous life, he has worked primarily in radio broadcasting and retail sales. Married with a four-year-old daughter, he is either hanging out with them or playing retro video games in my free time. Connect with him on  LinkedIn or connect with him on Twitter.
---
---
After having spent most of his adult life working various roles in Retail Sales/Management and Radio Broadcasting, Dan Louks has spent the last three years in the RPO (Recruitment Process Outsourcing) industry. During that time, he's had the opportunity to serve in both Recruiting and Sourcing positions, which allowed him to realize that Sourcing was where he belonged. As a married, father-of-one, most of his free time is spent either with his family, or obsessing over something in the nerdosphere. Connect with Dan on LinkedIn or on Twitter.
Recruit Smarter
Weekly news and industry insights delivered straight to your inbox.