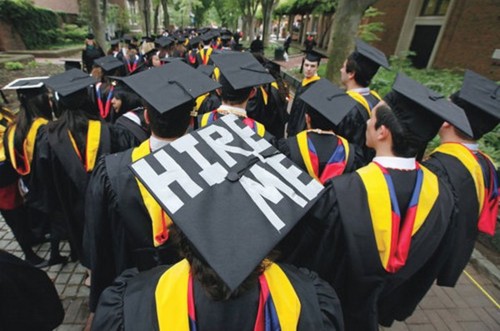 Youth unemployment is never out of the news, and with the dawn of the New Year, it doesn't look likely to change. Many employers fall into the trap of thinking this means they will get the pick of the litter when it comes to recruiting June's top graduates, but this isn't the case, as getting the right people through the door and onto payroll is still as hard as ever.
Attracting the right staff, especially for SMEs, has always been a challenge outside of key hubs of opportunity like London, San Francisco or Tokyo. The secret to recruitment is simple: you have to take it to them instead of waiting for them to come to you. The most talented and dedicated individuals are the ones that make their career decisions early, so it's time to start thinking about what you want to see in your potential employees and to go on the hunt for talent.
Know Your Aims
Recruitment is a multi-layered challenge. Finding local individuals with the right credentials is the first hurdle; you then need to impress them, attract them and retain them. When recruiting graduates you are given a vivid picture of their academic skill, but this tells you very little about their ability to work; speak to staff within your organisation to decipher the specific qualities your teams need in a new member so you can cut through the deluge of unsuitable applicants.
Streamlining your search can help you avoid an application overload. If you're in a company without a dedicated HR department, it can be difficult to sift through the mountains of resumes to try and find your golden employee. It can be better to fine-tune your recruitment using services from companies offering advanced recruitment systems that do the legwork for you rather than casting a wide net if you don't have hours to spend going through applications with a fine toothcomb.
Go Back To Campus
The most talented university graduates start planning their future careers before the degree certificate is in their hands, so it's important to get on their radar as early as possible. Start by establishing relationships with local universities so you can strategically source employees and establish yourself as great organisation to work for. Early engagement with students is widely regarded as the key to success, and by offering schemes and internships you will attract students during summers and nurture them into employees.
Offer Benefits
The biggest problem facing SMEs is people. New graduates are attracted to big corporations because of their competitive salaries and prestige; if you want to take on quality graduates yourself, you're going to have to offer them something equally attractive.
Small companies are gaining favour because of the cultural and social benefits they offer to employees. With a smaller number of employees, there is less competition and a more personal approach to business.The management are more involved with the running and direction of the business as a whole, and the graduate has a more fast-tracked route to gaining experience and positions with more responsibility.
Students want to be in an environment that can nurture them and help them to acquire new marketable skills, so if you give them the opportunity to learn, they will flock to your door.
Focus On Potential
Recruiting graduates is unique in that you're not looking for the candidate with the most experience; you're seeking out the applicant with the most potential. Seek out new employees who show a thirst to learn and a passion to try something new, and you'll find the perfect new addition for your company.
This post was written by Emma Smith on behalf of Gradweb; a provider of recruitment outsourcing who specialise in all areas of graduate recruitment on your behalf.  

---
---
Recruit Smarter
Weekly news and industry insights delivered straight to your inbox.