Wasting time trying to source chrome extensions or sourcing tools? You're not alone. It's not uncommon to hear sourcers practically interrogating each other on their chrome extensions. These digital hacks are their lifeline – a key into speed, digital agility and keeping a job in the first place.
Unfortunately, the advice can be short lived as one tool is acquired or updated leaving it pretty much useless. Then, we're back to the drawing boards posting and praying that someone will share a relevant and free tool . Today, those conversations are happening daily across social media in sourcing communities on Facebook.
One of these conversations led to a reveal, of sorts, by Steve Levy and Dean Da Costa. If you know Dean Da Costa, you know he's the King of Chrome extensions and sourcing tools. The guy has thousands of extensions – and he actually knows how to use them and which ones are worth the memory, too.  We feel pretty lucky that he takes the time to share his savvy on our sourcing webinars to show you how to save money and time discovering candidate contact information. But enough Dean admiration, back to the reveal part, since that's why you're still here.
Dean shared a list of his current Chrome extensions. Soon after, everyone went nuts. Why? It's simple. Sharing is caring. We don't always get to see "under the hood" outside the context of a webinar or sponsored content. So today, we're going to share his extension lists so you can bookmark it for the next time one of your tools breaks or you're on the hunt for suggestions.
Oh, and if you want to be part of the conversation live – you should probably just join  The Secret Sourcing Group.
Dean Da Costa's Chrome Extensions (April 2016)
In no particular order, here are the extensions Dean shared. Be warned, this list is extensive…. and it's only 30% of his list.
*Note: We plan to do a more extensive breakdown of these tools as we test them – stay tuned!
Vibe
PeopleGraph
Prophet
Riffle
Leaf
Discoverly
Falcon
Connect6
Connectifier
360Social
Capture
Dice openweb
hiring sovled hub
lippl
Twtter Counter
WhoWorks AT
Domain Availability
Circle Count G+
reachable
datanyze
Linkedin inbooster
Profile Views Linkedin
Linkedin Serach tool Right click
Look up on OpenWeb right click
USPTO(patent) assignment right Click
AIRS Metasearch
AIRS Resume Search
Archively
Backgrond Search
Bounce
Browsite
DocSharePoint Doc search
Document Search
Drag & Drop Search
DuckDuckGo for Chrome
Linkedin recruiterSearch Tool
Dhampir
EfTWo
Gild Source
GitHub Simlar Repository
Hashplug
Hiring Solved HUD
IE Tab
Imacros for Chrome
Koala Pesonal Search
Kwitty
Linkedin 1st degree connection search
Linkedin Context menu search
MSN Homepage & Bing Searcg Engine
Linkedin recruiter search tool
Linkedin Reveal
Linkedin Search Tool
Lippl
LiVisitor
Omnibox Site Search
Pin Search Image Search
Profile Visitors for Facebook
Quick Search for Linkedin
Realtime Search Engine powered by Bit.ly
Reverse Genie – Phone & Email
Sales Search
SalesLoft Prospector
Science Stack Select and search
Search All
Search box
Search by Image (by Google)
Search Center
Search Date Changer
Search Date Changer
Search Extension for Google Plus
Search file hosting and sharing Web Sites
Search on Facebook
Search on Linkedin
Search on StackOverflow
Search On Twitter
Search people
search stackoverflow
Search the current site
Search Twitter
Search View
Search WordPress.org Codex
Searchlet
SearchPreview
SeenBefore
Select Search
Selection Search
SelectionBar
SimpleSeek
Site Search
Social Lead Hunter
Social Search
Social Lookup by TalentBin
stackoverflow Search
Star Finder
Storyful Multisearch
Download Quora Answers
LinkGenius For LinkedIn
Similar Sites Pro
Leadonly
Leadbox xray linkedin
GitHub Search Tool
Inhiro
Reveal it
Foundly
Kikin For Chrome
Easy Share
datananas
AmazingHIring
cospire
traity
selectnsearch
Autopagerize
Charlie App
anymailfinder
Contact Out
entro.io
Demograph
Qwilr's Sherlock
Skrapp
Vibe Business
Full contact
Rapporto
Rapportive
Aboutnumber
mon.ki Contact Extension
sidekick
Banana tag
Ark Browser Plugin
Assistant.to
Auto Boomerang
Boomerang Cender
Boomerang Gmail
Gmail Notifer
Checker Plus for Gmail
Auto Boomerang
Bindlix
CRM for Gmail
Email Batch Forward
Email Intelligence
Gmail Notifer
Googla mail checker
JobAdder
Address sender for Email
Mail2Cloud for Chrome | Revolutionizing Email
MailTrack for Gmail
Meeting Scheduler for Gmai
Nimble Contacts Widget for Gmail
People Inspectir
Quick Talk
RecruitMail
Retro Compose for Gmail
Screenleap for Gmail
Sidekick by HubSpot
SmartCRM for Gmail
Streak for Gmail
Sortd Smart Skin for Gmail
Vibe-Pipedrive
Yesware Email Tracking
Typless contacts for gmail
Gorgias
Evercontact
Aeroleads prospect finder
My contact for Gmail
Email Deliverability Checker
Meeting Scheduler Gmail, Outlook, iCloud
Persnalized send button
Nekt
Vixis Contact Parser
Gmail Contacts Card Updater
Contacts
Reprofiler
Virtru Email Encryption
Wisestamp
EasilyDo Smart Assistant
Unsubscribe Button
power contacts
Instant Contaxt for Gmail
Clearbit connect gmail
Send form gmail
Criptext
Aevy anywhere
Mixmax
VoiceNote II – Speech to text
name2gmail
Lusha
instantly find anyone's email – ContactOut
Bolo
Mentor Social Talent
PropelIQ
Connect6 Search
Connectifier Search
ZipProfile search
Koala
Search Extension Google+
Bit/ly shortner & Social Search
Search for Tineye
Pin It Button
Find Similar FB pages
Google Similar Pages
Indoors glassdoor integrator for Linkedin
IP Address and Domain Information
klout
Kontakter
Pipeline
RiteTag Social Media Optimizer
RSS Social Analyzer
RSS Subscription Extension
RSS Subscription Extension (by Google)
sellhack
SEO Site Tools, Site Analysis
ShareMetric
Share on twitter
Slick RSS
Slide Share
SlinkyApp – Templates for LinkedIn
Social – All-in-one Internet Search
Social Analytics
Social Hub Pro
Social Media
Social Media Monitoring
Spot Influence Search Extension
Stacker
Starry – Startup Info in One Click
StumbleUpon
TractionHubPlugin
The Social Web
Toofr Helper
Topsy Check
Tweet this page
TweetDeck by Twitter
Tweets Counter for Twitter
Tweets Per Day
Twitter and Google search mashup
Twitter detector – detect twitter accounts
Twitter for Chrome
Twitter tools
Viralheat Social Sentiment
WebRank SEO
Website OnPage Analyzer
WhoToFollow
WhoWorks.At
Perfect Leads
Rocketwhale
FindonXing
Best Simple Facebook Notifications
Lead411 Explorer
EmailBro
Polr
Relevente.me
SocialShareCheck
Linkedin CV
Lex
watoolkit
mattermwark
ContectScout
---
---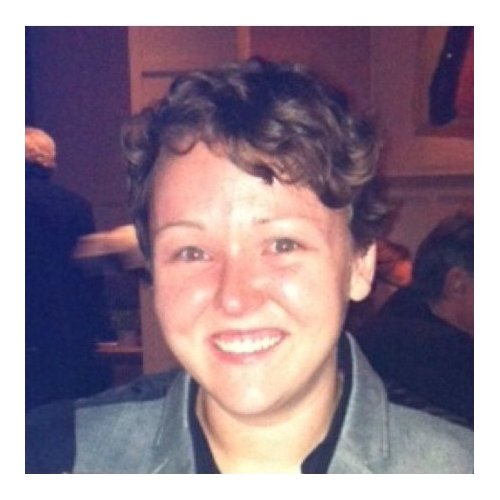 RecruitingDaily contributing writer and editor.  I am a storyteller. A tactical problem solver. A curious mind. A data nerd. With that unique filter, I work to craft messages that strategically improve the perceptions and experiences of our clients, the people they employ and the candidates they wish to attract. I methodically review and collect research and insights to offer solution-based recommendations that meet the one-off, and not so one-off, recruiting and employer branding problems of today's global employers.
Recruit Smarter
Weekly news and industry insights delivered straight to your inbox.