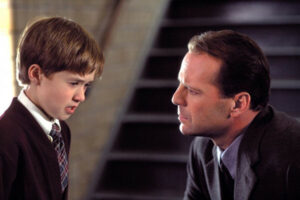 "I mean, they say you die twice. One time when you stop breathing and a second time, a bit later on, when somebody says your name for the last time." – the graffiti artist Bansky
During a recent webinar I was part of, there was a discussion about online profiles and connections on the typical social media accounts out there, and the speaker made an interesting comment that caught a lot of people off guard.
In fact, a friend of mine and a curator of content sent me an IM saying "did he just say that?" The comment was not something I think this person meant to facilitate any sort of malicious way, or for shock value. No, they were simply pointing something out that was a reality.
The comment was this: "I know 10 people on LinkedIn that are dead!"
What happens to our digital footprint?
Let that sink in kids. The possibility is not that much of a far off reality, although it is true that at some point we are all going to depart the mortal coil and end up wherever we are going.
What is the point to all of this you ask?
Well, we are now more connected to each other in the virtual world than ever before. I do not have phone numbers of friends in their 20's as they prefer using IM on Facebook to contact each other. It's weird for me but I adapt, and I always seem to be able to do that.
I digress though, in getting to my actual point.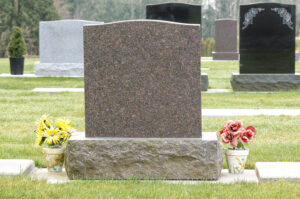 Connections are great and people are communicating online almost more than they do in a personal fashion. I have friends all over the world who, without the use of the Internet and its tools, I would not be able to keep in touch with, talk with, and learn about.
Yes, that is great and all, but when the time comes that I'm no longer here, what will happen to the digital footprint I left behind?
It's not like there is a hotline you can call at Facebook, Twitter, LinkedIn, etc., that knows that I have passed on, and why would they care? Who would want that task, anyway? It would be terribly depressing for me to contact these sites to say "please erase my friend (or family member, or companion, or my child)."
I have lost many people that were dear to me and, and as I grow older, I'm sure that I will lose more. It's the cycle of life.
Sad reminders from social media
A few months ago, I got a notice from Facebook that my dear friend and father figure's birthday was that day. I lost him a year before. That was a scar that was once again torn open by Facebook and I'm still remembering that gone.
I am not alone in this sentiment by any stretch of the imagination. I get the memorial pages that some people put up in order to remember friends and loved ones, but those come down eventually once the grieving process is completed, if it ever can really be fully done.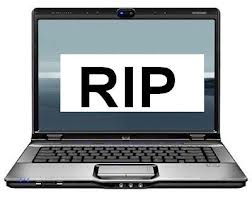 I know I miss many friends and connections, and I have my traditions to not forget them but sometimes to have a drink with them even though they are not with me anymore. However, I don't need AI to remind me of those losses, and nor should anyone, really.
There are a ton of fake profiles out there, and yet, are they all fake? After the incident that popped up of seeing the notice about my late father figure "Pop" Perry, I contacted his kids, as they are all family to me, to tell them that they should take his profile down. Problem was, no one knew what to do.
I'm all for privacy, but there should be someone out there you trust enough to have that information, probably the curator of your will, or perhaps, a trusted family member. I have a friend that I have known over 30 years who has mine, but who has yours?
Thinking about connections that are gone
The digital age is exciting and still young and new, but like all new things that look so magical, there will be unknown consequences and issues that we have not seen before. As we, the digital society, start leaving this world, we should think about this — especially my generation and the one ahead of me.
I am not trying to be a Grim Reaper here, but there are, at times, the thinking that maybe the reason that great job candidate is not getting back to me is because they are simply not here anymore.
#truestory
---
Authors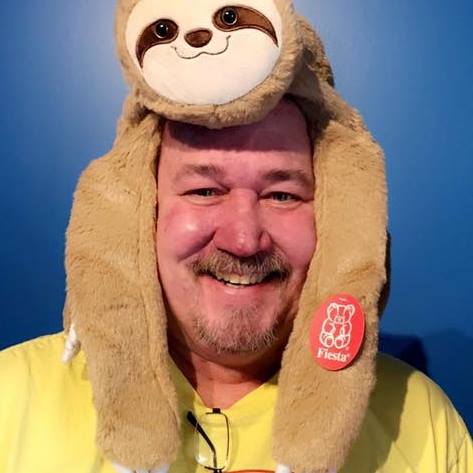 Derek Zeller draws from over 20 years in the recruiting industry, and he currently is the Director of Recruiting Solutions and Channels with Engage Talent. The last 16 years he has been involved with federal government recruiting specializing within the cleared IT space under OFCCP compliancy. He has experience with both third party agency and in-house recruiting for multiple disciplines. Using out-of-the-box tactics and strategies to identify and engage talent, he has had significant experience in building referral and social media programs, the implementation of Applicant Tracking Systems, technology evaluation, and the development of sourcing, employment branding, and military and college recruiting strategies. Derek currently lives in the Portland, Oregon area. Follow Derek on Twitter @Derdiver or connect with him on LinkedIn.
Recruit Smarter
Weekly news and industry insights delivered straight to your inbox.