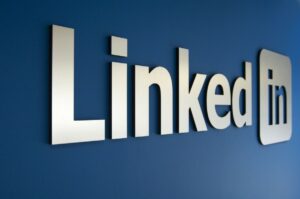 Expanding your network on LinkedIn is easy; you just hit the blue "Connect" button and wait to see if the people are going to accept or not.
If they accept it, you will add new people into your network, and that's it.
Yes, this is the easiest way to build a network on LinkedIn. You don't need any special reason to add them, or even need to know them. If you want to connect someone, that blue "Connect" button is there for you.
The only thing you need to do is click it.
But, some people click on that button quite often. This tells you they do not care about the "quality" of their connection, only that quantity matters. Their goal is to reach the magical goal of 30,000 LinkedIn connections as soon as possible and use that network for sharing their thoughts, articles, and posts.
I don't blame them, because we all are have our own ways of building our networks. My way is to add people that will interact with me at some point in future. I am NOT going to be just other number in their network.
Online activities always bring new connections
When you are active on LinkedIn and sharing interesting posts, posting articles, and adding comments under posts, the number of invitations you receive will grow. Everything you do will attract different people and they will send you LinkedIn invitations for various reasons.  
Recently, I started receiving more invitations than before and I hadn't changed anything in my activity. I thought I had received more invites because I had published a book, but the reason I had started getting so many invites from people that were not connected with recruitment was a mystery. I was curious as to why the number of invitations doubled and I tried to find out why.
And because LinkedIn has started showing if somebody you contacted read your message (You don't need to be connected with them to access this feature, either), I decided to test it if people were reading messages I sent them before I accepted their invite. I wanted to see how many would answer and learn their reason for trying to connect with me.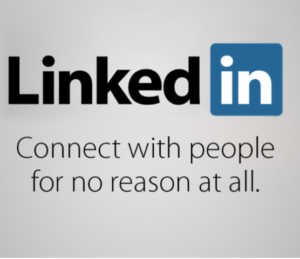 The test case was very simple. I planned to reach out to 500 people before I accepted their LinkedIn invitations to discover the reason they wanted to connect with me. Furthermore, because I could see if people read my message, I decided I would also focus on how many people read the message, or, if they didn't open it at all.
How many new connections actually "connect?"
Accepting all 500 LinkedIn invites (without any personal note) would add 500 new people to my network and bring me to close to the 30K limit. But consider this:
Only 15 percent of people never read my message;
Some 42 percent of those that read my message never replied (during my 30 day test);
This means that 57 percent of people never interacted with me or responded to my message;
Also, three (3) people during the test sent me their invitation twice, and even though I reached out to them twice, they never replied.
The question remains: "Are they going to like or comment on any of my posts or articles, or interact with me in any way, if they are not even replying to my messages?"
From the 43 percent that answered me:
Some 6 percent told me they sent the invitation by accident (they accidentally clicked on "connect" on mobile, etc.
Another 21 percent said they were just expanding their network; and,
16 percent had a specific reason why they sent me an invitation (looking for a job, interested about what I wrote, etc.)
As you can see from these results, if I added 500 people to my network, then 57 percent would never interact with me, and 6 percent sent the invite by accident. Nearly two out of three (63 percent) of didn't have any special reason to add me, they only wanted me to bring them closer to their 30K limit.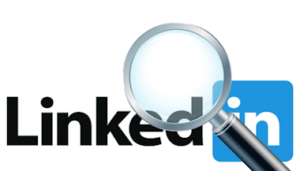 And if I add the 21 percent just expanding their network, 84 percent had no specific reason to add me or be in connection with me — and 84 percent of 500 is 420 invites from people that will probably never interact with me, ever.
If you are accepting every single person and these results from my test are applicable to everybody, then when you hit the 30K connection limit you will have 25,200 people that will probably not interact with you at all.
Final thoughts
I often hear from my friends things like, "Recruiters didn't check my LinkedIn profile" and many similar things. Well, here is a news flash: many people are not reading anymore. I got 500 invites, contacted every single person from that list before I hit "Accept" to their invites, and still 17 people replied that the main reason they sent me an invitation is because I have an interesting profile, but they'd never even visited it before, they just sent me their invitation.
And what was the reason the number of invites doubled? My guess is this "new" LinkedIn functionality together with that some people just hit "Add connections" (on purpose or accidentally).
I also sent most of the messages in English, but because I am also not a native English speaker and I got many requests from people from my country, I also sent the messages in my native language. However, I'm convinced the language I used in my note doesn't matter because the percentage of people who never read the message, or who just read the note and never replied, or read the note and replied, was the same for the messages I sent in the Czech language as it was for those in English.
Here's what I learned, and something all recruiters should consider: You can have the biggest network in the world, brag about it on LinkedIn, and even put the number of connection into your headline on your profile, but your network has no value without a real connection and interaction with those who are connecting with you.
Yes, it's easy to get to 30,000 connections very fast, but a bigger network does not mean you'll get more views or likes under your posts.
I believe that your network is your net worth. Building a quality network is not some Pokémon game where you need to catch them all.
---
Authors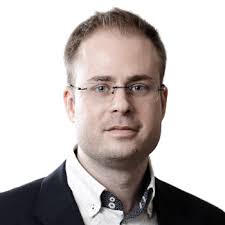 Jan Tegze is Senior Recruiting Manager at SolarWinds, a company that "provides powerful and affordable IT management software to customers worldwide, from Fortune 500 enterprises to small businesses, managed service providers (MSPs), government agencies, and educational institutions." He is also the author of the book Full Stack Recruiter: The Modern Recruiter's Guide, published October 2017. Jan has extensive experience in full life cycle recruiting, and broad knowledge in international recruiting, sourcing, recruitment branding, marketing and pro-active innovative sourcing techniques. Connect with him on LinkedIn or follow him on Twitter @jantegze .
Recruit Smarter
Weekly news and industry insights delivered straight to your inbox.