With kickoff just a few weeks away, I've been thinking about football. Specifically Draft Day. I imagine being a candidate for selection in the NFL Draft must be one of the most intense hiring processes – and we all get to witness it. I can't imagine what it must be like to sit and patiently await a decision that will impact your life in most of the ways a life choice even could – where you live, where you work, who you work with – all in front of approximately 100 cameras. It's the most stressful day of their career up to that point. Most of them are 18, hanging out with their mom and spending most of the day (or days, depending on what round they're picked in) just waiting. Anticipating a call, a message, a justification for the sacrifice they've made all these years for the sport they love. After weeks of camps, trials and testing – they're left in this moment, waiting – just like any other candidate. They're just doing it on live TV which is, like I said, intense.
We've seen good, bad and plain old weird from these people over the years of watching these live streams. Speeches about what's next from people who don't really know because they were never selected. Speeches from people who are drafted then don't go on to make the team at all. Speeches from the underdogs and all-stars about their NFL career and team pride. As I watch them, sitting anxiously with their family and friends, I can see so many parallels to the hiring situation we work in today, and a few parallels I'm glad don't exist.
Luckily for all of our conscious', we don't have to watch the angst and anticipation of our job seekers. Can you imagine if every candidate were waiting on the other side of a live video feed for a response from you? Here's where things get scary. What if they had to give a speech afterward – what might they say? That's a more than scary thought – one that might leave us self-reflecting a little more often than normal about the candidate experience and the chaos we cause in their lives. There's also the joyful side, I guess. The side that let's us see what it looks like for dreams to come true.
There's something particularly joyous about that moment when you see that smile. The moment where everything changes. It's unfiltered joy and pride. It's everything I believe parent's hope for when they see their rug-rats scrambling across a field in their first pee-wee football game. For most, hopes of a professional sports career are quickly dashed as their child fumbles and fails but for an elite few – this is the beginning of a dream.
Dream Teams?
There's another side to this equation – what happens after the draft. What everyone doesn't know is that just because you're selected in the draft doesn't mean you're on the team. There's still rookie practices, tryouts and preseason to get through, each representing yet another stop along the road before you're officially an NFL player. It's the corporate world's equivalent of a 30-60-90 day review, but taken a lot more seriously as they cap the total members of the team and every player is critical to a lineup that can support and provide back-up for injured players.
Players are selected based on where they fit on the team, what type of support they offer to different positions and how their personalities balance the team. Notice the shift from the player to the team. This person, once idealized as an all-star is now a member of the unit and is being evaluated in relation to that team.
See, football is a team sport. There are plenty of clichés to remind us like "there's no I in team." Success is directly tied to the team's accomplishments, not just the accomplishments of the individual. Yet, when we recruit them – we recruit them one at a time, plucking them from their successful team nest to learn a new team. Likely one of the many reasons some over-hyped players fail, besides sudden fame and a propensity for drugs, alcohol and strippers – cough cough Johnny Football.
The individual's accomplishments are the consequences of the team's efforts. Think about it. If a quarterback completes a pass, it's because their offensive line protected them and the receiver was also on track. If a receiver makes a great catch, they also need defense and blocking to achieve their ultimate goal of a touchdown. Yet, we recruit them as individuals rather than recruiting a group to continue their play at the professional level.
Team Win: Better Hiring, Better Teams
We mirror this selection process in hiring. See, we know that nothing happens in a vacuum. We know that teams make big projects happen; it's never just one guy steadily working. We need input into concepts, ideas to make them come to life, and hard-work that far exceeds one person's abilities. Yet, when we recruit them – we pluck just one member of the team.
This concept of a team-based hiring model is on the rise in Silicon Valley. It's the newest way of convincing tech talent a company is different and diverse. The concept is pretty simple – post a job asking for a team of developers. The company offers coding challenges and projects for the team to accomplish. Then, the company decides if it will make an offer to all or none of them.
On one hand, I'd wonder if everyone on my team had the chops to get it done and would worry about relying on someone else to help me get a job. But I'm a total Type A project manager. On the other hand, I know – even with frustration, that my team is what makes everything possible. Who I work with is a major contributing factor to my happiness. In fact, I know there are jobs in my past that I've stayed at through hard times and other offers purely because I loved working with my team so much.
Thinking back to source of hire and the quantitative data around the quality of referrals, this is a jackpot. It multiplies a good thing, at least conceptually. It's not just one referral; it's an entire product team of referrals. It's hiring 5 at once that already know each other and will need little to no time to adjust to working with their new team.
Looking at startup foundings, this is how many of them begin, too. A few friends split off from one company to form their own little company that they hope will beat all the odds and take over Silicon Valley as the next Salesforce or Facebook. Harnessing that type of innovation and teamwork for your company seems smart, at least fundamentally.
What if the interview team really hates your friend Mark? Do they make an offer to some, but not all? The more important question – would you accept a job where some, but not all, of your team was hired? There are social elements that take on a whole new meaning here. Not only are you impacting your personal life and future, now you're potentially impacting your personal relationships too.
Touchdown: Making Team Hiring Happen
Interested in team hiring? Here's what you should consider first:
Are you willing to risk all of your candidates if you hate one? Your hiring team needs to recognize that they're taking a risk here – one that could lead to a big win or a big loss.
Do you have enough roles open? If that number is not greater than 5, I'd consider starting with the traditional interview. Telling everyone you're hiring a team and only taking 2 of 4 is weird and creates a bad candidate experience. One that will likely generate no hires.
How are you going to support this team in working together and salary leveling? We all know they're going to talk. Are you budgeted to offer everyone a commensurate salary? Is your team trained to talk salary in a really transparent way across multiple individuals? A little preparation will go along way here.
Do you have cliques in your company? How do you manage dynamics in the office? One consequence of bringing in a team is that it's a self-serving ecosystem. They can be their own lunch buddies and confidants. But you don't need an engineering mafia, either.
Teams, technically, sounds like a good idea. So here's my question – why isn't everyone already doing it now?
____________________________________
I'm Katrina Kibben and I'm the new managing editor of RecruitingDaily. I write, I speak, I listen – and I feel so lucky to do that for a living.
For most of my career, I've been a marketer living in a recruiter's world – listening to both sides of the talent equation to understand endemic issues and conceptualize solutions for engaging and (hopefully) hiring better people. Every day, I take all of that listening and the most successful campaigns from my day job to teach recruiters about marketing principles that will actually make their lives easier. You can connect with me on LinkedIn or Twitter if you want to talk stories, press or anything recruiting. Thanks for reading!
---
---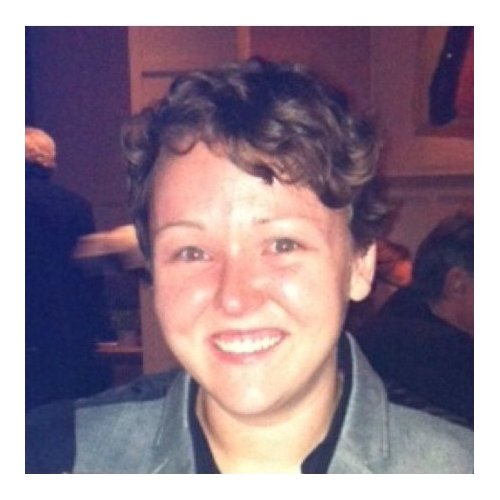 RecruitingDaily contributing writer and editor.  I am a storyteller. A tactical problem solver. A curious mind. A data nerd. With that unique filter, I work to craft messages that strategically improve the perceptions and experiences of our clients, the people they employ and the candidates they wish to attract. I methodically review and collect research and insights to offer solution-based recommendations that meet the one-off, and not so one-off, recruiting and employer branding problems of today's global employers.
Recruit Smarter
Weekly news and industry insights delivered straight to your inbox.