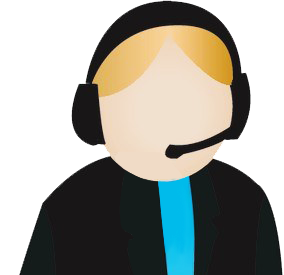 Finding top talent for call center positions can be a tough act. Most call centers have remarkably high turnover rates, meaning recruiters often have to sift through a high volume of candidates. Yet something should be done to cut down on the sky-high turnover rate, which annually averages about 33 percent according to a study by Cornell University.
How do you improve retention for call center positions?
The first step is to start from the ground-up, ensuring you hire the right people for your open positions. This means acting quickly, connecting personally, asking the right questions, and finding candidates willing to stick around.
Here are some useful tips on how to staff call center positions with candidates more likely to stick around:
Cut Down Time-to-Hire
According to the Society of Human Resource Management, time-to-hire averages between 29 and 43 days. This is an especially long time considering call centers high turnover rates. On Top of the long hiring process, there are approximately 250 resumes received for each corporate job posting, with the first resume flying into recruiter's inbox a mere 200 seconds after posting an ad. So with the likelihood of multiple open positions at call centers, this means being flooded with candidates.
What you need is a way to cut down the hiring process by sorting through the high volume of candidates easily, without missing out on top talent. Thankfully technology can hold the answer, from big data recruiting to video interviews. Big data recruiting can crunch numbers and use statistical information to help you narrow down your search to the qualities most likely to result in a great hire.
Meanwhile you can watch 10 one-way video interviews in the time it takes to perform just one phone screen, according to research from the Aberdeen Group. If a candidate doesn't seem right for the job after a few seconds, you can move on to the next candidate, instead of being stuck on the phone for a half hour or more. New technology is making it easier to navigate through the wide pool of candidates to find the people best suited for the job.
Ask Situational Questions
When it comes to working in a call center, you need employees with top-notch communication skills. During the interview, whether in person or through online video, skip the boilerplate questions and get situational. Instead of asking about their qualifications, ask them to outline step-by-step how they would deal with an angry customer.
Give them real-world scenarios they're likely to face on the job, and see how quickly they can dream up solutions. Call center work is more than just picking up the phone, it also requires good people skills and a high level of adaptability. Ask them for concrete examples of times they've made a mistake, times they've gone above and beyond, and times they've had to think on their feet. Candidates who seem stumped in the interview are unlikely to do well in a pressurized customer service environment.
Focus on Teamwork
You might think call center work is perfect for a lone wolf candidate, but this might not be strictly true if you want someone willing to stick around. Research has shown call centers with 30 percent of their employees working together as a team had 50 percent lower quit rates. If you want to retain talent, you'll need team players.
In the hiring process, look for candidates who have worked well in a team-based environment. Getting employees to work together not only makes work easier and results in better ideas, it also improves the company culture.
If employees are invested in both their work and their coworkers, it's a powerful step towards reducing costly turnover.
Evaluate Career Aspiration
One of the biggest reasons turnover is so high in call center positions is because recruiters and staffing pros aren't looking for long term employees. You can't take a "warm body" approach to filling your call center seats. After all, employees who look at the position as only a paycheck are likely to be temporary workers at best.
Focus on hiring candidates who can actually take value out of the position– and add value back to the company. This means looking for candidates with career aspirations in the sales, management, customer service, or leadership fields. These candidates can learn valuable skills during their time in the call center which they can apply to their future career path. As well as apply to future promotion opportunities, keeping their value within the organization. It might not be a particular candidate's aspiration to stay in a call center for their entire career, but it's important to identify their aspirations and where they fit into the skills needed for call center work.
Call center recruiting might seem like a never-ending task, but by following some of these tips you can retain more of the top-notch talent you hire.
What are some things you look for when recruiting for call centers? Share in the comments!
Josh Tolan is the CEO of Spark Hire, a video powered hiring solution that makes high-volume recruiting and collaboration simple with video interviews. Find out more about using video interviewing for call center recruiting and connect with Spark Hire on Facebook and Twitter.
---
---
Josh Tolan is the CEO of Spark Hire, a video interview solution used by more than 4,000 companies across the globe.
Recruit Smarter
Weekly news and industry insights delivered straight to your inbox.