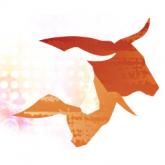 With over 5,000 staffing firms and more than 200,000 recruiters relying on their software as their core applicant tracking and management system, Bullhorn has established itself as the clear frontrunner as the system of choice more third-party recruiters choose than any of its competitors.  In a space saturated with startups, its 13 year track record as the #1 provider of staffing software is impressive.
Even more impressive is the fact that their 40% year-over-year growth and aggressive international expansion demonstrate Bullhorn's success at evolving its product at the same dramatic pace as the agency customers its software serves.
"Bullhorn has grown up and is so much more than just an ATS," said Andrew Hally, VP of Product & Marketing at Bullhorn.  I recently spoke with Hally about what's new – and what's next – for Bullhorn in an increasingly complex, increasingly competitive market for third party recruiting.
Bullhorn: Early Adoption, Big Advantage
While most enterprise-class HCM providers are trying to adopt and adapt to the shift from on-premise to cloud deployments, Bullhorn is unique in the fact that despite being one of the more established players in the industry, they have offered a true multi-tenant SaaS solution since their 2000 launch.
"We were fortunate enough to have built our staffing software on the cloud model, even before people were really comfortable with the concept in staffing," Hally said.  "The fact that existing 'old model' software providers are trying to translate hosted legacy software to the cloud – what we call "cloud washing," because these are not true cloud solutions – have made us the logical vendor of choice."
Beyond delivery model, Bullhorn has added features and capabilities to its ATS offering that further established its early adopter advantages, including the addition of CRM and Business Intelligence functionalities in 2006, mobile enablement in 2007 and an open API in 2008, features most tier-one recruiting systems are only now embracing as core components of their product suite.
Bullhorn was also an early entrant into the social recruiting market with Bullhorn Reach, which offers the standard social network integrations along with some innovative features like Radar, which uses a predictive algorithm to show the likelihood of a social connection actually being open to making a career move.
While most ERP systems in the talent management market, like ADP or Oracle, have their back stories in the back office, it's been only this year that Bullhorn added capabilities like time tracking, mobile expense management and invoicing to its offering, allowing them to compete with integrated talent management players without losing focus on continuing to innovate within their product roadmap.
Third Party, First Choice: Staffing & SaaS
Bullhorn is unique in its positioning and client base; while most ATS/HCM technologies have staffing capabilities, Bullhorn's sustained focus, client base and feature set are largely dictated by agency recruiters and staffing firms.  It's also given Bullhorn a unique perspective into this often overlooked, yet essential, HR Technology end-user.
"We find that end user adoption of technologies is much faster with agency recruiters instead of corporate recruiters," Hally said, pointing out social and mobile recruiting as examples.  "There's a greater level of aggressiveness and willingness to experiment because it's really a 'have to kill to eat' mentality when you're making placements to feed your family instead of sitting and waiting to open job orders like many in-house recruiters."
Hally also points out that means that while most corporate recruiting functions, which are cost centers, tend to be much more conservative about investing in the latest talent acquisition technologies – as opposed to agency recruiters, where that investment actually produces revenue and bottom line results.
"Our customers love how fast Bullhorn is, and everything we do is built for speed," Hally said.  "We process 1.5 billion transactions a month, and since for staffing firms, seconds can literally mean success or failure, every product decision we make is built to create a user experience and interaction which requires minimal clicks and the fastest page loads possible," adding an impressive 96% of transactions on Bullhorn are completed in under a second.
Hally says that not only is Bullhorn built-to-last, but it reinvests over 10 million a year of its revenue directly into its product roadmap, allowing for continued innovation.  He indicated that future enhancements will focus on mobile, particularly around user experience in addition to candidate experience, noting the increased demand for simplified back office tasks like entering job orders or entering expense reports within a mobile environment.
"Mobile and social are important, but they've got to scale and be able to provide the kind of data which actually drives decisions and quantifiable outcomes," Hally said.  "Social is becoming mainstream in staffing, just like e-mail and job boards, but it's metrics which matter when it comes to running businesses better.  And the staffing firms who can take a moneyball approach are going to end up winning."
RecruitingTools is committed to bringing talent acquisition leaders and practitioners objective insights and resources into the recruiting tools and technology landscape.  As such, this post does not constitute an endorsement for Bullhorn, and Bullhorn did not pay for this post. If you'd like to be covered in a future RecruitingTools Executive briefing, e-mail [email protected].
---
---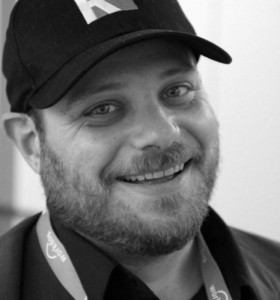 Matt serves as Chief Content Officer and Global Thought Leadership Head for Allegis Global Solutions and is a partner for RecruitingDaily the industry leading online publication for Recruiting and HR Tech. With a unique background that includes HR, blogging and social media, Matt Charney is a key influencer in recruiting and a self-described "kick-butt marketing and communications professional."
Recruit Smarter
Weekly news and industry insights delivered straight to your inbox.