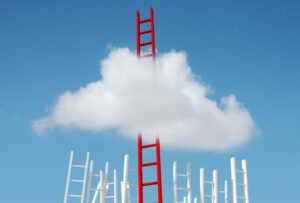 Recruiting has no barriers for entry, unlike almost any other profession, which at least requires a related degree.  Even in the absence of recruitment as an actual academic discipline, success in recruiting largely can't be learned.
As so many employers know, teaching it through practical application only creates incremental improvements in recruiting efficacy, but almost never does a recruiter go from "good" to "great" broader than a very niche functional or industry expertise.
That's because being a recruiter, ironic for a profession setting standards for hiring almost every other role, relies almost exclusively on the soft stuff that's impossible to imagine even the best predictive analytics and behavioral assessment tools being able to recognize.
While these could measure, potentially, the correlation between personality and propensity, spotting potential star recruiters seems technologically impossible.
Matching and assessment data works for many jobs, like accounting or retail, but the profile for an "A' player in talent acquisition just doesn't compute.  That's because, as the professional equivalent of a liberal arts major, recruiting relies on a few subjective causational characteristics to determine relative success.
If you're wondering what makes a great recruiter – or if you're working with one, here are 5 Cs to consider.
Making the Grade: Top 5 Reasons Why Every Recruiter Should Be A "C" Player
1. Competent: This seems like an odd inclusion, but so many recruiters are so incompetent (present company obviously excluded) that simply being able to do the small stuff like cold call or perform an effective behavioral interview already put you way ahead of the professional curve.
2. Charisma: Whether or not you think recruiting is a sales job, the truth is that the most important element of recruiting is sales.  Only it's not the jobs you're selling that make a great recruiter.  It's you.   A recruiter can connect with colleagues and candidates across all industries, levels and function, and it's that human touch that both builds relationships and makes placements.
3. Curiosity: With a few rare exceptions, recruiters have no academic or practical experience in what they're hiring for.  This likely explains their endemic failure at luring tech talent or the gobs of cash companies pay search firms who actually know the jobs beyond the job description.
But while most recruiters can pick up on the keywords and learn how to do a decent job faking it when engaging with hiring managers and candidates, the best recruiters tend to devote themselves to learning more than what's required simply to qualify a candidate.  They research industry trends and thought leadership, know the competitive landscape and players, and are able to talk shop with the field.  The ability to come across as a colleague instead of a recruiter is a huge advantage when it comes to attracting and hiring hard to find or in-demand talent.
4. Compassion: The reason we talk so much about topics like "candidate experience" and "emotional intelligence" in recruiting is the almost total absence of empathy among talent professionals.  That's only natural, considering talent acquisition and management best practices aim to turn people into a process.
We tend, more or less, to reduce our "greatest asset" to templates like resumes, form letters and standardized interpersonal interactions.  A great recruiter is constantly aware of the fact that they're dealing not only with professional livelihoods, but people's lives, hopes and emotions.
5. Credibility: Recruiters call jobs (even the crappy ones) "opportunities," but that's more than a cliché to candidates: they're the promise of a more promising, prosperous existence.  Great recruiters have to understand the professional objectives and personal passions driving the candidates they're working with so that they can not only put the right people in the right positions, but also be able to understand why someone might not be a fit.
Even if they're perfect on paper, a good recruiter will make sure that the job is able to deliver as promised, and that the candidate will actually get what they want from making a move.  The very best recruiters don't try to make a hire.  They try to find a match.
And that, in the end, is everything.
---
---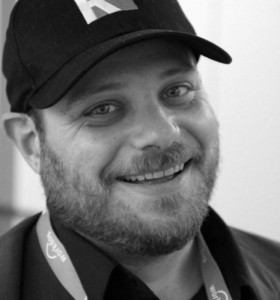 Matt serves as Chief Content Officer and Global Thought Leadership Head for Allegis Global Solutions and is a partner for RecruitingDaily the industry leading online publication for Recruiting and HR Tech. With a unique background that includes HR, blogging and social media, Matt Charney is a key influencer in recruiting and a self-described "kick-butt marketing and communications professional."
Recruit Smarter
Weekly news and industry insights delivered straight to your inbox.