As HRTech opens doors and digital portals for its second conference of the COVID era, there stands a big unmasked but most likely vaccinated elephant: The Great Resignation. Fifty-five percent of the American workforce are looking for another job. It's a stunning stat.
Departments responsible for employee engagement and retention are managing an especially difficult environment, in which more than half of their employees have openly disengaged. 
This would put a crimp in anyone's trip to the metaphorical blackjack table this week. In reality, the Great Resignation presents a serious existential challenge to HR.
In contrast, HRTech offers an excellent opportunity for Human Resources to reset the agenda for the remainder of this year and into 2022. Perhaps our radically shifting workforce is simply a result of the prominent challenges facing HR departments. COVID threw us all for a loop, and most of HR has been at the center of trying to keep businesses functioning.
This all begs the question: Can more holistic benefits stem the tide of employee disengagement and stop the Great Resignation?
Putting It in Perspective
It's helpful here to paraphrase NBA coach and general manager Pat Riley, who won championships with the LA Lakers and Miami Heat, and overachieved with the New York Knicks. He was referencing the importance of preparation. For our purposes, let's say that "innovating around benefits may not keep your employees during this period, but without them, you don't stand a chance."
Riley, even when paraphrased, is spot on. This vast stagnation will only perpetuate the Great Resignation. But first, let's take an honest look at how we got here, because it provides some clues to the future.
At this time in 2019, COVID wasn't even a rumor. The Conference Board reported that job satisfaction was at its highest level in two decades — 54%. However, the reasons people liked their jobs were fascinating: 60% said it was because of the commute, and 60% said it was because of the people.
Just six months later, one of those would be erased, and the other would be relegated to computer screens. 
Here's What Happened
In 2020, job satisfaction went up to 56.9%, because in the presence of crisis and the absence of people, benefits became the most important job reward. They enhanced the lifeline between employee and employer. In some ways, they became the salvation between a team member and mental, physical and financial health.
Now the world finds itself in the precarious position of psychologically moving past the pandemic, even though it is still lurking in some regions and is still as lethal as ever in others. The areas that have moved on are the business centers: major cities — outside of the American South — that perpetuated high vaccination rates and low infection rates. It's no surprise that resignation rates are high there, as well.
So back to the question at hand: Can benefits stop the Great Resignation? We believe they can. With that said, we can't continue to push the same old benefits packages.
The Great Resignation has been arguably caused by the most sweeping societal and business disruption since World War II. HR must respond in kind. Your employees' work lives and personal lives have been changed dramatically.
We gather that the following three actions will provide a good platform to produce the bold actions necessary to make benefits a more positive retention factor.
Quantify The Potential Problem
Take a data-driven approach to the problem. The national job departure average is 55%. That doesn't mean your employees are looking to walk out the door, but you should act as if they are. Be honest. Act like you have a retention crisis and identify at-risk employees. Are they taking a lot of personal days? More active on LinkedIn? These behaviors would indicate a level of dissatisfaction with their current job. Maybe HR could form a cohort to study and match with benefit package upgrades, such as spot bonuses.
Also, understand that the past year has accelerated some logical trends. According to the Harvard Business Review, resignations have been driven by employees who are in the middle of their careers. That could possibly be because they're easier to train in a remote environment, whereas new hires need to hit the ground running. HBR also found that withdrawals are higher in the tech and healthcare fields, where burnout has been the most intense over the past 18 months.
Expand and Customize
A lot of benefits packages give lip service to "the whole you" or "a holistic approach to benefits." It's time to walk the walk.
The pandemic has shown intimate detail about every employee and their needs, as well as their family when relevant. Post-pandemic benefits plans should capitalize on this. Remember: "Disruption" is the operative word.
If data shows that 36% of your workforce has accessed mental health benefits during the pandemic, consult with professionals as to how those benefits should be upgraded for those who are continuing with counseling.
Likewise, earned wage benefits are more critical for employees at the lower end of the salary spectrum or for those with larger households. Provide dashboards to help them do the math and build financial management plans. 
Get Your Team Together
Post-pandemic perks are not an HR problem — they are a cross-departmental opportunity. HR and Payroll can provide spot bonus programs, automatic savings programs, earned wage access, on-demand pay and other features that turn payroll into an experience over a transaction.
HR and the C-suite can transform the old school town hall into a more interactive practice with an open discussion about benefits. Say the quiet parts aloud. How can we help you recover from the past 18 months? What's important about your work experience now that wasn't important two years ago?
Bottom line: Get on the case. The Great Resignation will most likely level off — but don't miss the opportunity to align benefits with the new reality of the post-pandemic workforce. 
---
Authors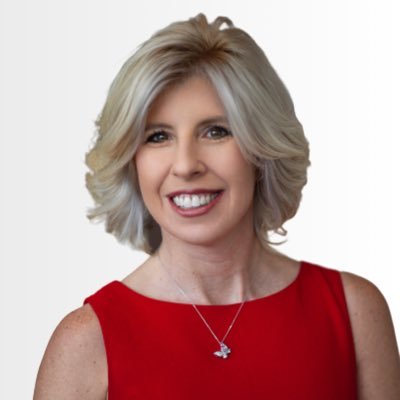 Jeanniey Walden (formerly known as Jeanniey Mullen) is an award-winning, entrepreneurial Chief Marketing Officer who uses innovation to transform the way companies work to accelerate growth and brand impact. Currently, she is the CMO of DailyPay, helping to transform the way employees get paid. Jeanniey believes success can only be achieved when you start with a foundation of authentic, inspirational and relatable customer experiences, and marry them with the latest in advances in technology. Throughout her career, Jeanniey has led global Marketing and Growth for Fortune 1000 companies, including Mercer, Ogilvy, Barnes & Noble and JCPenney, as well as industry-transforming start-ups, including Zinio, RebelMouse and Ringblingz. Jeanniey holds a master's degree from the University of Pittsburgh. A recognized "Woman in Business" and an entrepreneur, she has authored multiple books and launched five companies, including the Email Experience Council. Most recently, Jeanniey was named Transformational CMO of the Year by the CMO Club; she serves on the board of MarketingEDGE and is an advisor to select up-and-coming start-ups.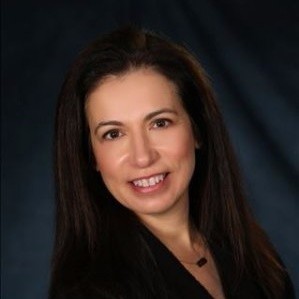 Highly motivated and experienced executive skilled in orchestrating business and fiscal strategies within B2B and B2B2C models, with focused subject matter expertise in enterprise operations management and business development. Skilled in the development and launch of FinTech innovations, coupled with exceptional communications skills enabling engagement with all levels of stakeholders.
Recruit Smarter
Weekly news and industry insights delivered straight to your inbox.