I've been at this recruiting thing for almost 16 years now, and I can't say that I knew I'd be doing what I do for a living in my 40's. And it's always good to take stock of your life and path when you're hitting a milestone that either makes people go skydiving, hit up the coffeeshops in Amsterdam, or eat a bullet.  
Personally, I'm choosing option #2 since I've found enough ways to almost off myself since the mid-90s without having to try # 1 or #3 at any point. At the risk of copyright infringing on my main man, Derek Zeller: #TrueStory…
One of my favorite topics to discuss (aside from the show in Mountain View) is how to better equip recruiters at the front end of their career, rather than abiding by the time-tested "sink or swim" method. As I've mentioned in previously, mentors and those who help shape the future of our industry are indispensable.
But reality is reality, (unless you are a Kardashian), so for those unfortunate souls who are new to recruiting and will have to learn to fly by being thrown off the cliff, here's a few things to keep in mind. PS: I think it's important to note that my definition of a "new recruiter" is really the first five years of your career.
5. The Silver Bullet Myth.
Tools are great, and the slightest shine to a new tool, Chrome extension or string sends the greatest of recruiters dropping everything to get to it before anyone else. While there are times that this is duly warranted, more often than not it's a mix of both smoke AND mirrors.
The bottom line here is that there is no silver bullet in recruiting. At the risk of sounding redundant, I repeat – There is no one tool that will do it all for you. There are ample tools to help you become the pseudo silver bullet for your company, as Mike Wolford wrote in his first book, no one tool can possible meet all your needs.
4. Sample From The Buffet (In Moderation).
I'm relatively certain that about 103% of recruiters live with ADHD and being Type A. I'm sorry to break the news to you on this, but better that I tell you than you finding out at your first SourceCon and having an aneurysm when you see junkie-like multitasking in action. Needless to say, while we can get insane amounts of crap done with all the tools at our disposal, we need to be cautious not to overdo it.
There are new tools popping up in the HR Tech world every week shouting from the rooftops how they are going to make all your talent ills subside. And while more than a handful of these will eventually make their way into your rotating tool arsenal, you must take great caution to not feel that you need each and every single one.
You need to take a similar approach you'd take when buying a car – Evaluate. Test. Decide. Get comfortable assessing if a particular tool is going to benefit you and roll with the ones that do.
The rest can become background noise…until you start blogging about it for a living, of course.
3. Mistakes Were Made.
There are not a great number of sure things in this life. Among the things I cannot guarantee you: world peace, honest politicians and healthy pizza.
However, friends, here's what I can guarantee: you WILL make mistakes in this profession. And yes, they will be fewer and farther in between with the years of experience you accumulate, but in the beginning, they will feel like the end of the world.
Alas, these mistakes you make in large part won't make or break your career. You'll forget to attach documents, you'll misspell someone's name in an email, and you'll probably at least once (maybe twice if you are a slow learner) send an email that you should have re-read twice before hitting send.
We're human, and we err. Being able to forgive yourself for a gaffe is an important maturation point in your career, and it takes time to learn how to do it.
What does make a difference in your career is how you learn from and apply the lessons these mistakes afford you. If you get slapped by candidates for sending a 100 person inMail, then go right back and do it again the next week, no one can help you.
Because…Darwinism.
2. Knowledgisms: Soaking It All In.
If you're not already, become a voracious learner as you embark in the recruiting world. Read the books, blogs, and industry publications that are out there. You can't ever know it all, and shouldn't purport to, mainly because hubris has a nasty stank to it.
There are a ton of peers in the industry that are more than willing to share information with newbies. Why, you ask? Because having sound recruiters in the industry and as competition (let's be real, we all compete against each other) makes us all better. So reach out to your industry peers, make an introduction, and ask for some direction. I doubt you'll find many people adverse to doing this.
In case you hadn't heard yet, the industry is also in the middle of a massive upheaval of the status quo. And sure, much of it is grassroots and looks a little like a Bernie Sanders rally – passionate people rallying around a cause that still needs some polish and refinement. But progress is progress nonetheless, and we're seeing it as the National Recruiting Association (*Working Title) takes shape in it's infancy, as well as a slew of groups with rallying cries like #FightSpam that are doing their part to raise recruiter awareness.
Chances are if you live in a major city, there are networking and education organizations that are alive and well as well as sprouting up in cities like DC, Seattle, New York, Minneapolis and Tampa. Not surprisingly, these organizations don't make house calls, so that requires you to get out and actually meet people.
You're a recruiter now, so like it or not, it's about making connections.
1. Organize Yourself, Before You Wreck Yourself.
Of all the things that I've described as important to emerging recruiters, this is the most important one, in my opinion. Recruiting has the ability to have everything neat and orderly one minute, and positively shit-sideways other times in the blink of an eye.
And don't get me wrong, I'm not merely talking about the to-do list that you may or may not keep. But only you have the power to limit recruiter mistakes. It's vitally important to make sure you don't drop the ball on anything that could have been prevented.
I implore you: Take notes. Lots of them. Keep detailed notes of the intake meeting with a new hiring manager (ask someone if you don't know what that is), or of the catch up call with a candidate you are trying to keep warm.
Always be able to go back and retrieve information you need at the drop of a hat. This saves you gray hairs and also portrays you to colleagues and candidates alike that you have it together.
Welcome to the world of recruiting, friend.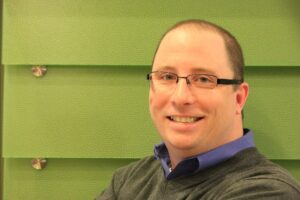 About the Author: Pete Radloff has 15 years of recruiting experience in both agency and corporate environments, and has worked with such companies as Comscore, exaqueo, National Public Radio and Living Social.
With experience and expertise in using technology and social media to enhance the candidate experience and promote strong employer brands, Pete also serves as lead consultant for exaqueo, a workforce consulting firm.
An active member of the Washington area recruiting community, Pete is currently a VP and sits on the Board of Directors of RecruitDC.
Follow Pete on Twitter @PJRadloff or connect with him on LinkedIn, or at his blog, RecruitingIn3D.
---
---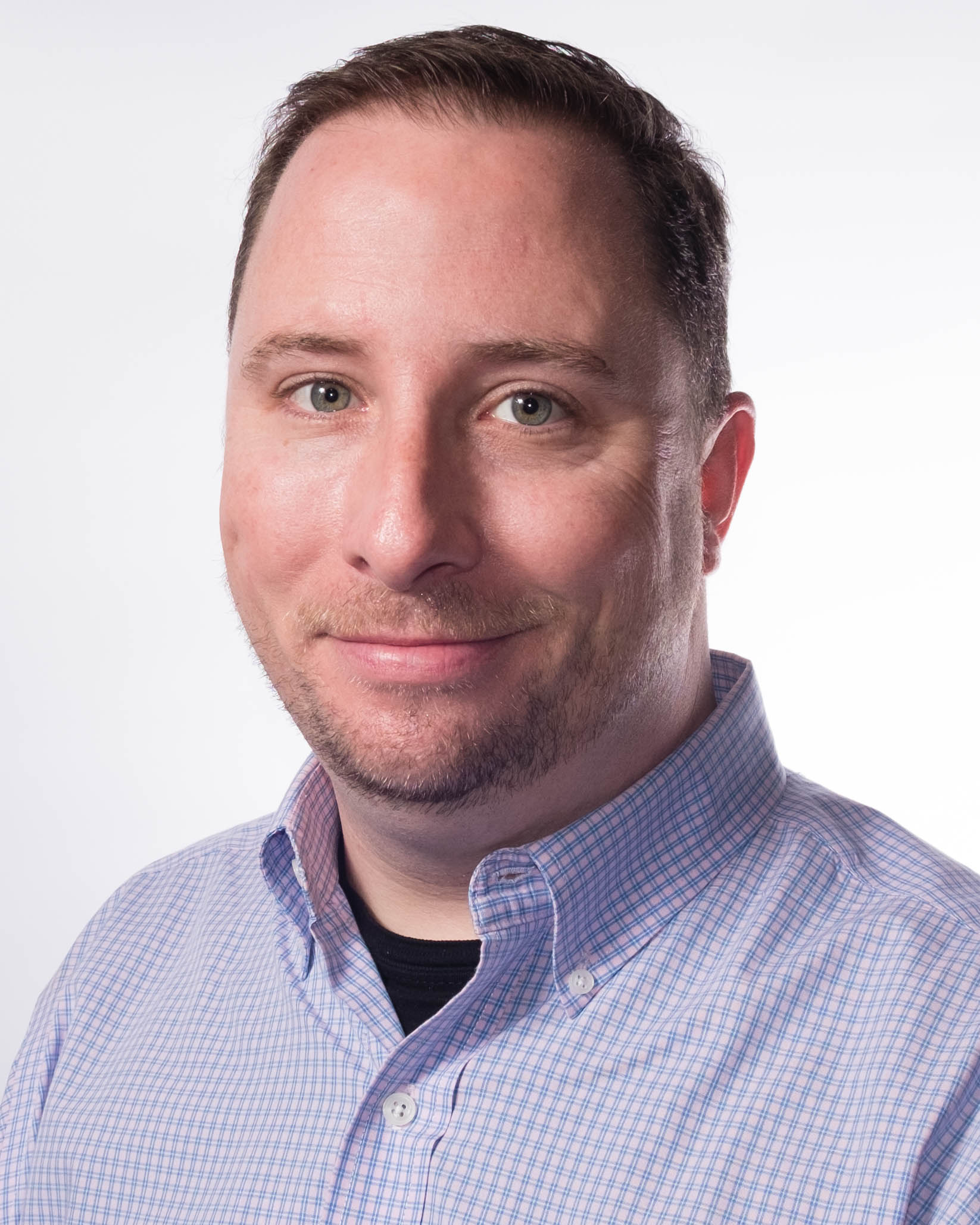 Pete Radloff is a veteran recruiter, sourcer and consultant, who has been in the industry since 2000, with experience in both agency and corporate settings. Pete's passion stretches across several areas of talent acquisition, including recruitment and sourcing, social media, employment branding, recruitment operations and the training and mentoring of recruiters. Currently the Principal Technical Recruiter for comScore, and a Lead Consultant with exaqueo, Pete has previously worked for high-growth organizations such as NPR and LivingSocial. In addition to recruiting top talent both in the U.S. and abroad for these companies, Pete has developed successful recruitment and sourcing frameworks, recruitment processes and procedures, and enhancements to the candidate experience to enhance employer brand. Being part of the local recruiting community in Washington, D.C. has always been important to Pete. He was a member of Board of Directors for recruitDC since for six (6) years, and has also been a speaker at several recruitDC events. He's also a contributing writer at RecruitingDaily and SourceCon. You can find him on LinkedIn and Twitter, or at his site, RecruitingIn3D
Recruit Smarter
Weekly news and industry insights delivered straight to your inbox.