4 Methods on Building and Engaging a Remote Workplace
As HR leaders welcome new employees remotely, the virtual onboarding process presents both challenges and opportunities. Companies are now fusing radical candor cultures and taking simplistic approaches to HR to better cater to employees in this new remote workforce. Here are four ways to make this transition to building and engaging an entirely virtual workforce. 
Create a White-Glove Onboarding Experience
According to research data shared by Glassdoor, organizations with an impactful onboarding process improve their new hire retention rates by 82%.

Just as the Ritz Carlton is known for continuously delivering great, white-glove customer care, the same personalization should be applied in HR. The onboarding process should focus first on developing a human connection and providing special attention to new employees. 
Virtual onboarding shouldn't be a "one-and-done" phone call or video session. Checking-in regularly with new hires is key to maintaining a remote staff that is motivated, engaged, and connected. Ongoing touchpoints such as weekly check-ins, regular video updates, or company-wide virtual meetings can help create a regular cadence of interactions so new hires don't feel neglected.
Also, by carefully listening to and considering employee feedback or concerns, sending customized notes, and establishing introductory meetings between new hires and key company leaders, personalized onboarding can pave the way for building rapport, creating trust, and maintaining employee satisfaction. 
Establish a Compassionate Company Culture
The workplace is becoming more transactional and increasingly dehumanized, where employees feel they are often treated as a human resource rather than a human being. Organizations such as 100% Human at Work (powered by Virgin Unite) are a cross-section of HR executives and business leaders aiming to bring profit and purpose together. The organization has launched campaigns for businesses to start thinking of people as human beings and not as resources.
Building a company culture starts with creating a meaningful foundation and connection versus checking off items on an HR leader's to-do list. As the workplace becomes more digital and entirely virtual (at least for the time being), it's critical for HR personnel to lead with empathy and embed compassion.
Leveraging workforce insights and engagement platforms to collect employee data are an essential element for HR departments in evaluating their employees' well-being. For example, polling employees on a weekly or monthly basis is critical to determine whether key leaders are actively engaged with their staff, providing support, listening, and paying attention to their employees. This is essential for organizations to make adjustments on the fly to cater to this new working environment. 
With uncertainty in the workforce at an all-time high, surveying employees during COVID is essential because it conveys employers are listening and it helps establish employee trust. The pandemic has caused complete disruption to the employee experience and that has taken a toll on employees' mental well-being. According to The Society for Human Resource Management (SHRM), between 22% and 35% of U.S. staff have recently experienced symptoms of depression. 
Employers can also remind staff about mental health offerings in their benefits plans that may include therapy sessions, wellness coaching, and online resources. By listening to employees, empathizing with their challenges, communicating frequently, and supporting their needs, organizations can help workers avoid anxiety, burnout, loneliness, or depression. 
Replace Perks with an Empathetic Approach
Silicon Valley is the poster child for offering employee perks like gourmet meals, foosball tables in the break room, and offsite team-building activities. However, COVID-19 has forced companies to elevate the demands of remote work, as office perks are now a thing of the past. Instead, by focusing on other employee benefits that invest in their personal, professional, and physical well-being, as it relates to additional job training or health and mental wellness offerings, HR leaders can reinforce the company's commitment to its employees. 
While most companies give employees their birthdays off and/or gift cards, surprising and delighting employees is another unique and meaningful approach. Whether it is gifting a brand-new barbecue set or sending an employee flowers to brighten their day. These are simple yet worthwhile gestures that will boost employee satisfaction over free snacks and daily coffee any day. 
Unlike Google, Facebook, Twitter, and other companies offering employees a wealth of perks, one tech titan invests in their local community. In an interview with The New York Times, Marc Benioff, CEO and Founder of Salesforce, revealed how he's a proponent of public service and believes it's a corporation's responsibility to contribute to the public good.
This is demonstrated on every new hire's first day at the company, as they spend the afternoon volunteering in the community. While Salesforce has fewer amenities and perks than their tech counterparts, their foundation and core values are centered on purpose and mission through employee's public service interactions.
Onboarding in the New HR Normal
HR leaders have an opportunity to support a more inclusive array of workspace options by providing innovative and alternative ways to foster in-person engagements while reducing or repurposing costly office space. Some organizations, such as Codi, enable employers to activate communal spaces in neighborhoods where their employees already live; allowing teams to still physically collaborate safely (and also avoid a lengthy commute in some cases).
While there are no one-size-fits-all when it comes to onboarding staff remotely in a virtual workplace, here are key takeaways and best practices:
Prioritize physical, mental, and emotional wellness, monitoring and addressing loneliness and employee burnout. 

Foster compassion at work to build healthier work environments where staff are engaged and happy.

Find creative ways to incentivize employees like volunteer or service work.
The virtual workplace will only be successful when companies embrace it from the top down. Implementing new best practices to support the remote working model will elevate organizations to the next level while maintaining business continuity.
---
Authors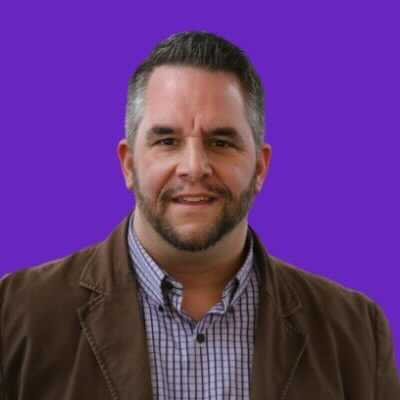 Anthony Onesto is a leading expert on culture, human resources, and talent. Anthony joined the Suzy™ Team to help scale and drive its mission and vision around culture, talent, and human resources. Anthony brings a unique approach to Human Resources, using design-thinking principles to build a human-centered organization.  He has years of experience in scaling and building culture, human resources, and talent for fast-growth technology and innovation companies. Anthony is the host of New Yawk HR, a podcast show with a contrarian view of Human Resources and Recruiting. He is currently writing a book focused on advising companies on how to prepare for GenZ entering the workforce. 
Recruit Smarter
Weekly news and industry insights delivered straight to your inbox.