Your social recruiting efforts are poor; the metrics prove it. There are standard matrices for determining the return on investment for recruiting. Most of us are familiar with cost per hire, time to hire and the like. There are however new matrices that you should add ASAP. Social recruiting is becoming an essential element of recruiting success, and it is time to make sure that social recruit is measured as well, especially since social recruiting appears to be the best way to recruit passive candidates. I would keep this separate than the "normal" recruiting matrices because the stages that you chose in social recruiting are probably different than those used for the standard post and pray recruiting.
One tweet, one post, and a rarely used Facebook page can make a company look worse than if they had no social media strategy at all. Some companies have disabled the ability to use social media at work because… work is not supposed to be fun. (Right!?!) Social media will help to find active and passive candidates, find out what your competitors are doing and help promote your company as the best place to work. I'm not gonna lie, if not monitored, social media can be a major time-suck but if it means hiring new candidates you won't find otherwise, does it matter?
Take the time to analyze your social media footprint. Are you in the mix? Are you active in the community you are trying to penetrate or are you more of a troll?
Let's gain some insight into the common mistakes recruiters are using socially to find new candidates and the metrics that will help you measure success and the return on investment when using social media.
The key metrics we are looking at today are:
Fans
Cost
Reach
Impact
 Before we get into the metrics, you have to start with a social media recruiting strategy. What form of social recruiting should you use? Well, that depends. Not all social media is created equal. Think not only of the recruiting strategy but also what the candidate experience will be. The most popular resources recruiters are using for social recruiting are Facebook, LinkedIn, and Twitter. For training purposes, let's look at all of these separately.
Facebook is much more personal than the other common types of social media. It is also one of the hardest platforms to engage candidates and less you already have a good following. It will take not only creating a page but also trying to get existing employees  to sign up and then constantly inviting new employees to join your page. Rather than attempting to connect with each person individually a better way to utilize Facebook is to add real content as well as posting your jobs here. It is not enough to just post jobs try to share useful articles about the company pictures of the company picnic thanks that will help people get a good feeling for the company culture and what is important.
LinkedIn is about finding the right candidate directly. It is a professional network so it is easier to find people based on their skills and it would be on Facebook. Building a professional company page can help bring a candidate to you rather than fishing for them. Try to utilize the active LinkedIn numerous groups to see what candidates seem to be the most knowledgeable and maybe you can get referrals as well.
"Smart people know smart people, and your current employees can open doors to great hires,", He went on to say, "Social media provides a platform for giving potential candidates an authentic picture of working for your organization in terms of the types of jobs available, the culture, and the work-life balance. An excellent way to do this is to encourage employees to share their work activity and experiences, whether on their personal profiles and in groups or via updates on your company pages."
Twitter:
Twitter allows you to have a more streamlined approach to social media. The ability to use hashtags also you to tailor your message to the right audience. If you are looking for an accountant, put #accounting in your post. Also, cut to the chase within your tweets. Give as much detail as 140 characters will allow and link to go back to your career page. This way, candidates can see all the jobs that you are looking for and could refer those to others too.
Blogging:
Blogging is a whole separate animal; this is mainly an inbound marketing technique. Some people use infographics, videos and, of course, content to attract people to their job site and their career pages. People are constantly looking for content marketing to use on their company pages. If you track how you are getting visits to your blog and what sites are working best for you. Tracking will help not only to see if the website is working but also allow you to see what articles are favorite and shared.
Metrics that need Optimization for your Social Media Recruiting:
Fans:
It has been said if you are not growing you are dying. The way to measure growth with social media is to see if people like you! Are you building your followers' friends and fans on a week-to-week basis? Evaluate when you are getting fans and what post.
Cost:
Take the time it took to create a social media marketing campaign and employee effort. Then divide by the number of fans and followers. Your answer will be your the cost per lead. Closer to the mark would be to see how many new applicants went to your career page and applied for an open position.
Reach:
TweetReach defines reach, "the capacity or range of something. In the case of earned and social media, reach is the size of the potential audience for a message. "What is the maximum number of people who have been exposed to a message?" To see your true reach, track the number or mentions, re-tweets, comments and shares to see how far your message is going. Combining good company branding with real content, the bigger your reach will be.
Impact:
Once you get a candidate in the mix, ask them if they used the social media tools that you have out there. Did it help the company's branding? Was there any influence at all? If it had no influence, maybe it is time to rethink the marketing aspect of your social media campaign. Don't get too caught up in the actual number of followers to determine your popularity. It has more to do with quality than quantity.
 How Social media can ruin your recruiting efforts:
The way you use social media can make or break your company image. Three common areas where social recruiting fails are:
Social Media Management
Spamming
Screening (Rather Than Attracting) Candidates
Updating Content:

When creating your social recruiting media campaign, you have to also include who will manage it. Where will you get your content and who will follow up. If you cannot hire someone to manage it OR do not have the resources to handle it internally, maybe you start small or not at all. Chris Brown, UK Director at LinkedIn Talent Solutions, noted, "Not all content is created equally. Make sure blog posts, imagery, or video you produce offer valuable insights into your organization. The good news is you don't have to create everything from scratch, but can share links to news relevant to your audience. On social media, anything can be a starting point for conversations between you and prospective candidates."
Spamming:
You worked hard to build an audience. Here is your chance to send out all of your open jobs right? WRONG!! Yuck. Secretly, I unfollow all Twitter folks who post, "I'm Hiring" you know why? Because I am not a J2EE developer, I don't live in Georgia, and I don't know any. As a job seeker, I get bummed reading posts that are irrelevant to me. Also, it is VERY annoying when a recruiter reposts the same open over an over again. Customize as much as you can or get ready to scare away candidates by looking desperate.
Screening (Rather Than Attracting) Candidates:
There is a fine line between screening and discriminating. I feel confident that someday there will be regulations on how to find candidates but until then, be careful. Just because someone appears to be a gold digger, does not mean that they cannot be a project manager. The key will be to still use the normal recruiting process with candidates sourced online. Screening on social media should not take over your traditional recruiting process.
The end goal for all of this social recruiting, of course, is increase the number of qualified candidates that you have in your pipeline. Review your metrics continuously. If your efforts are not working, change it up a bit. Remember however that true impact will take time to build. Be patient but don't give up. Do it right and you will reap HUGE rewards!
Editors Notes:
I recently participated in a Blab that goes into greater detail about how to measure ROI for Social Media.  Click here.
About the Author: Jackye Clayton is recognized as a people expert who puts the Human in Human Resources.
An international trainer, she has traveled worldwide sharing her unique gifts in sourcing, recruiting and coaching. She offers various dynamic presentations on numerous topics related to leadership development, inclusionary culture development, team building and more.Her in-depth experience in working with top Fortune and Inc 500 clients and their employees has allowed her to create customized programs to coach, train and recruit top talent and inspire others to greatness. Follow Jackye on Twitter @JackyeClayton or connect with her on LinkedIn.
---
---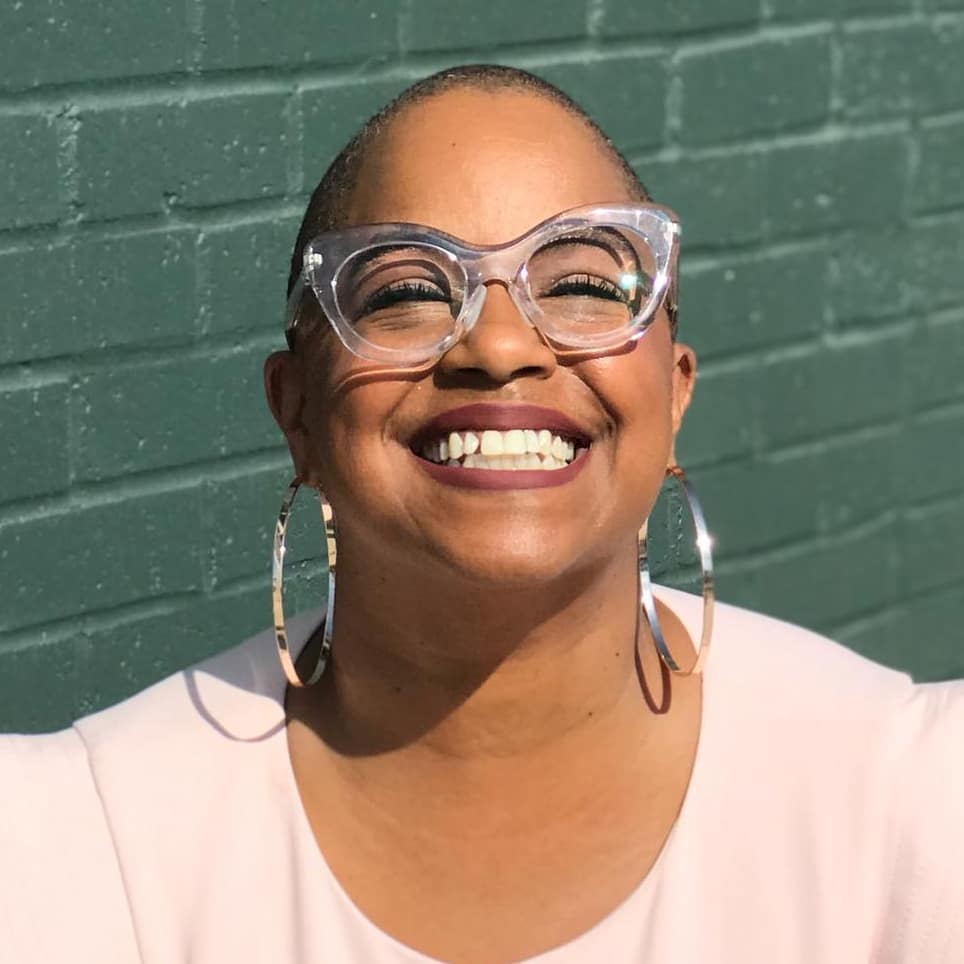 Jackye Clayton, with acclaimed expertise in diversity and inclusion, recruitment technology and a global network of non-profit, human resource and recruiting professionals, Jackye Clayton is a servant leader, uniquely inspirational speaker, and a revered thought leader. Jackye was named one of the 9 Powerful Women in Business You Should Know by SDHR Consulting, one of the 15 Women in HR Tech to Follow in 2019 by VidCruiter, 2019 Top 100 list of Human Resources Influencers by Human Resource Executive Magazine and one of the Top Recruitment Thought Leaders that you must follow in 2019 by interviewMocha Magazine. Currently, Jackye is the Diversity, Equity, and Inclusion Strategist at SeekOut. You can find her on Twitter @jackyeclayton and LinkedIn https://www.linkedin.com/in/jackyeclayton
Recruit Smarter
Weekly news and industry insights delivered straight to your inbox.