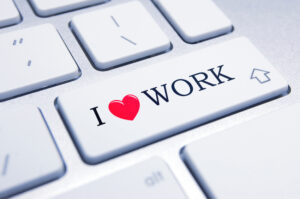 Company brands are not the same as talent brands, and the best-known businesses are not always the ones who recruit the top talent – although they often have the equity to do so.
Here are four employers with top recruitment brands who have developed magnetic employer brands so successful that they quite literally have to turn away top talent.
If you'd rather stop sourcing and start attracting talent, here are some of the companies getting it right – and what every recruiter or employer needs to know to put these best practices into real action.
1. Google
Google is a large, powerful company at the heart of the Internet explosion. Their hiring process is constantly being reviewed and improved upon. When they select candidates, they include all team members in the process, rather than just management. That's one reason why people enjoy working there – they have input into many aspects of their jobs.
Google had more than a million applicants for jobs in 2012. Over 50% of these were referrals from current employees. Employees are paid per referral, in amounts approaching $5,000. Their most unique recruitment goal is for the company to hire someone smarter than the manager, so that the new employee can challenge him, and from which he can learn new ideas, says Great Place to Work.
In job candidates, Google seeks:
Problem-solving skills
Diversity
A thirst for knowledge
Curiosity
Creative thinking
An ability to think outside the box
Some of Google's successful hiring practices include Google Games, which is a recruitment event where participating students join teams to work together at solving mind-bending puzzles.  Google recruits on college campuses, and gives students a chance to learn all about the newest Google services and products while they offer feedback from the university experiences.
People love working for Google for the reasons mentioned above, and also for the unusual perks, which include star speakers, a sports complex, alterations and dry cleaning, on-site laundry and free gourmet food. They even have custom-made work stations tailored to their individual size.
2. SAS, Inc.
The SAS motto says it all: "Great Software. Great People." The company prides itself on recruiting top talent and in properly utilizing the commitment and skills of their exceptional employees. They state that their success is based on the talent they hire and develop.
The working environment at SAS supports employees, giving them chances to grow professionally. They also are involved in developing innovative solutions to help decision makers in businesses worldwide. Their recruitment brand states that they treat employees as though they make a difference, and then they do make a difference, states SAS.com.
Their business model also is employee-focused: Satisfied employees create satisfied customers. They reward innovative employees and don't penalize them if they take risks to solve a problem. The employees want to continue working at SAS because the company cares about their professional and personal growth.
SAS offers work-life programs that have landed it on Fortune's list of "100 Best Companies to Work For" in the United States. They were ranked at #1 in 2010 and again in 2011, #3 in 2012 and #2 in 2013.
3. Boston Consulting Group
The Boston Consulting Group has made the Top 12 in the Fortune 100's Best Companies to Work For in each year since it began participating, in 2006. They have been in the top five for three years straight.  The company concentrates its recruiting time on attracting the top talent, and also in maintaining a working environment where employees can develop rapidly. This is essential to their success.
BCG invests in its people by offering them many unusual perks. In addition to career mobility and flexibility, and extensive training, they also flag burn-out danger by tracking when employees are working a lot of weeks that are too long. New consultants are allowed to delay the date when they start by up to six months. They also receive up to $10,000 if they volunteer with a nonprofit group, according to Fortune.com.
In addition to these benefits, BCG also pays 100% of their employees' premiums for health care and offers sabbaticals at full pay. They also offer their employees many LGBT (lesbian, gay, bi-sexual and transgender) -friendly policies and benefits.
 4. CHG Healthcare Services
CHG advertises that it "puts people first", and that includes its employees. They strive to create a work environment where people can feel and perform their best. They offer two health centers on-site, as well as lineups of team events and a comprehensive benefit program, according to the CHG awards website page.
CHG has a recruitment brand that gives prospective employees a realistic look inside their work environment. They offer many perks to employees, including a $350 bonus for referrals, with an unlimited cap and generous health and PTO benefits. CHG also offers employees security, since they work for a company that has been leading the industry for more than thirty years. There is also pride involved, since their providers touch millions of lives every year, both of patients and of their family members.

---
---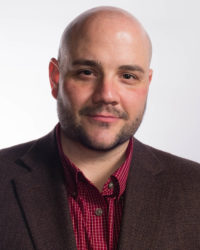 Ryan Leary helps create the processes, ideas and innovation that drives RecruitingDaily. He's our in-house expert for anything related to sourcing, tools or technology. A lead generation and brand buzz building machine, he has built superior funnel systems for some of the industries top HR Tech and Recruitment brands. He is a veteran to the online community and a partner here at RecruitingDaily.
Recruit Smarter
Weekly news and industry insights delivered straight to your inbox.