Job vacancies are higher than they have been in decades, and people are changing jobs at an unprecedented rate. It turns out it's the tip of the iceberg: in addition to losing good people, businesses are now losing the people responsible for recruiting and hiring people.
This includes senior talent-focused roles including Heads of Talent, Employer Brand leaders and CHROs — we've seen them turning down roles at tier-one global companies because they are being offered more money and better benefits elsewhere — faster!
Many are also moving on because their teams are quitting, and they don't feel they have the support they need.
The talent acquisition retention problem is real: if you can't retain the people who source your talent, how can your business continue to recruit?
1. Make Time for Talent Mapping
Planning for future hires so that talent acquisition teams do not become overwhelmed is key. Let's face it: it's easy for talent acquisition teams to become overwhelmed. Advertising vacancies, sourcing candidates, taking the time out to screen or interview and even negotiating salaries — recruitment (done right) can be incredibly time-consuming.
Not to mention the ongoing issue of candidates ghosting recruiters or not even showing up after they have accepted an offer.
This is where talent mapping may help.
Many businesses use talent mapping to plan for short, medium and long-term hiring goals. In advance of live vacancies, by talent mapping, recruiters scour the market to identify the top talent in a given field.
Talent mapping helps to ensure that emergency hiring situations don't leave companies powerless, waiting and hoping for the right candidates to apply. Chances are, when a company utilizes talent mapping, it has already identified a pool of candidates ready to go straight to interview.
The process also creates a reference for the internal talent you have, and the talent you are likely to need. By mapping the company structure, you can then identify the talent gaps you will eventually need to fill.
Talent mapping can also help support internal mobility with the current workforce. This research can highlight the areas companies can invest in training the team members who could eventually fill open roles and help support your TA team and drive retention. Identifying potential in the workplace and investing in career development, in turn, promotes employee engagement and positive company culture.
2. Reputation is Everything: Employer Brands Must Reflect a Good Candidate and Employee Experience
A good employer brand will attract the right candidates, but gaining a reputation for providing a poor candidate experience is likely to make life extremely difficult for your talent team.
When it comes to their experiences of applying for roles, people are likely to share freely, and this also includes online reviews. If talent finds your application process too long, complex or you don't communicate well with candidates, then your employer brand reputation could be on the line. The same goes for your employees: they will also share their experiences, especially when the reality of working for a company is entirely different to the employer brand it presents to the outside world.
All of this together can impact the day-to-day success of your talent team, and over time could contribute to talent team career fatigue and retention problems.
A last note on employer planning and your talent team: all too often, employer branding doesn't take into account all roles, including HR and talent acquisition functions. It's important to look at what is important to these roles and to segment your messaging in favor of this. For example, in a fast-moving technology startup, talent acquisition specialists may get a unique opportunity to set up a one-of-a-kind tech team that disrupts the industry quickly.
If you want to build a business growth machine, you need to ensure the employer brand also appeals to the talent team. In the past, marketing teams have had the bandwidth to support EVP work, but they are stretched to the brink as well right now.
3. Consider Alternative Sourcing Models
When I speak to talent acquisition leaders, one of the top issues that come up is the lack of clarity surrounding resources. Overpromising resources only to have them never materialize is unfortunately quite commonplace, and all too soon talent leaders can feel isolated and overworked because they're being spread too thin. Even the best-intended organizations are struggling with hiring recruiters and keeping the teams to support TA leaders.
There are tech leaders who've been told they can't use agencies but need to get hundreds of people hired in complex roles before their Employer Value Proposition even exists. There are talent managers trying to source highly technical roles without enough information surrounding the skill set, all the while fighting for budget to meet their targets. There are HR teams that simply don't have the time and expertise to get into sourcing, but often feel they don't have the choice. There are also HR teams that want to build a relevant EVP, but don't have marketing partner bandwidth.
Resources are often lacking, and outsourcing may be a big help.
Some organizations have been nervous about outsourcing and have been sitting on budget, waiting for the new year to spend it. It's safe to say that the time is here to spend that budget to address attrition and compete in today's truly complex hiring landscape.
An experienced Recruitment Process Outsourcing (RPO) provider can offer expertise in recruiting highly sought-after roles, giving your in-house team assistance and support when they most need it. Today, RPO providers work in strategic, flexible partnerships with companies, becoming a seamless and flexible extension of your hiring team which can ebb and flow with demand.
Taking on a little support is not admitting defeat: it's simply recognizing that today, talent acquisition has become much more difficult and much more time-consuming than ever before. In the race to become more strategic and more efficient with your resources, a bit of RPO may be just what is needed to make in-house teams feel supported and to master talent team retention.
Your leaders will appreciate your business acumen and your in-house teams will welcome the help.
---
Authors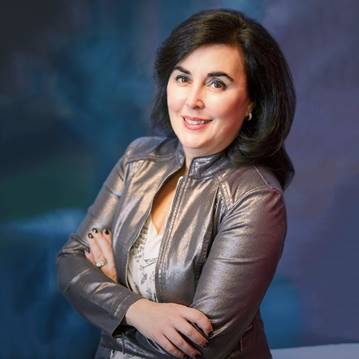 As Senior Vice President of North America for disruptive recruitment provider Talent Works, Jody's Robie's 20 year + career has ranged from working with large organizations such as including Hearst TV and Fox Networks, as well as small non-profits. At Talent Works, Jody is dedicated to changing the recruitment conversation, challenging conventional thinking and propelling organizations to new heights in the race to deliver the best talent.
Recruit Smarter
Weekly news and industry insights delivered straight to your inbox.