Line cooks, home health aides, customer support and truck drivers are just a few of the millions of frontline jobs in high demand today. These frontline workers make up 55% of the U.S. workforce, and even with recent inflation and recession fears, demand for hiring them remains incredibly strong. 
Frontline workers are different from the rest of the workforce in that they're typically paid by the hour, work outside a 9-to-5 schedule, and work as individual contributors. This means that TA leaders who are looking to ramp up frontline hiring are quickly realizing that the same processes and tech they use for general hiring doesn't work.
Here are three trends that are changing frontline hiring today.
Mobile-First Job Search
The percent of job searches done from a mobile device is up to 68%, yet mobile application rates have decreased to 4.8%. That's because employers are struggling to convert frontline job seekers using job applications designed for desk workers.
Standard job applications require job seekers to import resumes, create profiles and enter their job history which is nearly impossible to do from a mobile device. TA leaders looking to scale frontline hiring should focus on creating job applications that are easy, conversational and mobile-first to increase application rates.
Fast and Frequent Engagement
Frontline job seekers prioritize speed, with 37% saying that getting hired quickly was their most important factor in taking a job. Instant engagement of candidates that have applied in the past or previously shown interest gives employers a distinct advantage.
Most candidate engagement means someone from your recruiting team has to filter through your talent community, CRM & ATS to build a list of people, create an email or text campaign and reply to candidates. It's too slow and many candidates never hear from employers they've shown interest in.
Successfully engaging frontline workers requires lightning-quick automation that gets new jobs in front of the right prospective candidates, preferably on their phones via text, as soon as they're posted. A few days' difference in engagement can mean a few weeks' difference in a hire.
Career Sites That Convert
Many frontline job seekers are consumers of the brands they work for. That's one reason almost 30% of them find jobs by searching a company's website. More frontline workers search on career sites than job boards, social media posts or by walking into a storefront location.
Career sites are another major point of job seeker dropoff when they are too hard to navigate. For example, many frontline job titles can have different names like custodian, janitor, maintenance and handyman. If a frontline job seeker searches "custodian" but your job search isn't built to bring up every related role, you're probably missing out on qualified candidates.
Since over 95% of job seekers leave career sites without applying, it's critical to give them an easy option to stay connected before they leave. Many employers have Talent Networks in place to help with this, but most job seekers never sign up because the call to action is buried and rarely available on job pages (where most job seekers visit). There are many highly qualified candidates visiting career sites but not applying, so giving them an easy alternative way to connect is critical.  
---
Authors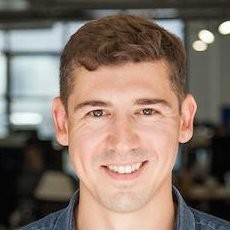 Sam is the CEO of Dalia, recruiting automation that transforms the hiring process into a mobile-first experience that's fast & easy for frontline job seekers. Hiring teams use their job seeker-focused career sites, fully automated SMS & email engagement, and AI-powered job applications to accelerate high-volume recruiting.
Recruit Smarter
Weekly news and industry insights delivered straight to your inbox.