Bond. James Bond.
The fictional British Secret Service agent has been the star character in 23 movies, books, TV and has been slaying women and bad guys since 1953. Talk about an OG.
How can you not love the man of mystery? Through all the evolutions of actors playing the iconic spy, he's the epitome of allure and intrigue – traveling the world to catch the bad guys with all the cool gadgets and gear to help him narrowly avoid death or capture. There's really no comparison to James Bond as far as spy thrillers go. If they've got the gadgets, they don't have the storyline. If they've got the storyline, they're stuck driving the same BMW I do. Woop-de-doo.
But the one thing there's really no comparison on is the actor that plays James Bond. The legacy began with Sean Connery and set a bar that's probably too high for your average Hollywood "superstar." When selecting a Bond, I can only imagine what the criteria looks like – it's probably a requisition that would make even the most savvy recruiter's head hurt.
But not mine.
The Man With The Golden Gun.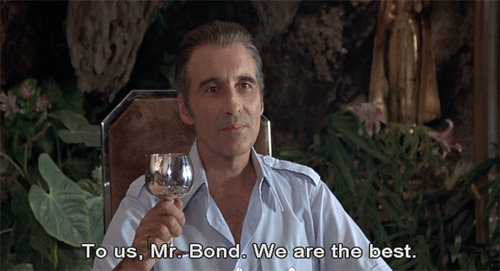 Take your most challenging niche, tech role and slap a clearance on it. One that requires bi-annual updates and isn't listed on any public site, because that's a national security threat. Yeah, those guys. That's what clearance recruiting is all about.
There is a subset of recruiters, mostly in what we in the area call NOVA (Northern Virginia, DC Metro/Southern Maryland area) that find these elusive, if not incredibly sequestered behind walls of "need to know" candidates for government contractors and the agencies they serve. DC houses all of the three scary letter US agencies that have movies made about them – CIA, NSA, FBI – and all of these agencies require clearances at multiple levels from a secret to what is called a Full Scope Poly or FSP, as our lovely industry just loves acronyms and red tape.
Yep, we are getting into the pretty cool spy shit of recruiting right now.
The World Is Not Enough
Clearance recruiting is some of the toughest sourcing and recruiting you can do and the burnout rate is mind-blowing. Let me show you a little graph to explain the number of the population cleared vs. non-cleared in the country (left)
Blue is cleared. This should bring into perspective what I'm talking about – just how selective it is. You see, you get to swim in the ocean of blue and my peers of the last 13 years, we get to hang out in that little orange section. More than enough reason to bust out of the sector and go hunt in the bigger sea.
Now, if you count that those folks may also be within the IT field, our slice of the pie gets a whole lot smaller. For the geeks, check out the chart on the right.
Yeah. My pool, somehow, just got smaller than it already was. As if I wasn't searching for the hay colored needle in my proverbial haystack in the first place.
Now, when you add on the fact that a general FSO (or Facility Security Officer as they are officially called) would never include their clearance level on a LinkedIn profile or any other public page, for that matter, I'm knee deep in a spy search – and I love it.
I'm recruiting people in a cleared building where cell phones aren't even allowed because they can be traced. If photos are taken and sold to the nearest spy with cash or other trinkets, the country would be at serious risk for a missile attack.  Think Snowden at an Armageddon-level event of knowledge transfer if it was allowed. It sounds more like a Bond movie than a recruiting requisition, but that's my search.
Recruiters who survive clearance recruiting have to be tenaciously scrappy. The James Bond of recruiting. It's like dancing in a minefield – one wrong step and then click, click, boom! Sure, there is always going to be the rogue out there who defies the rules and lets the world know that they are cleared. However, a janitor with a clearance is of little use to me while recruiting in the IT/Cyber security. The high-level security recruiters' world is small as noted in my not so clever little graph situated above to belay the point.We need to not only understand the technology but the scope of the clearance as well.
It's an odd little club and although there are no membership fees or meetings, you are looked at with awe and fascination. There is an odd perception of being part of some secret group where we all know one another and we share a secret handshake that lets us know we are in the group. We don't, although it sure would help in finding people. The truth is we are just fishing in a smaller pond than you and frankly it sucks in the worst way, especially if you have moronic managers who tell you how easy it really should be. We've all been there before, cleared or not.
For Your Eyes Only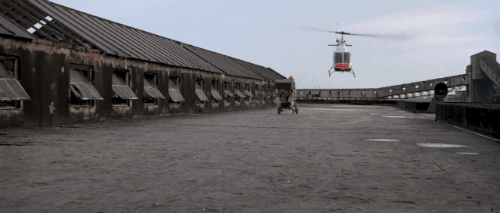 So, how did I go about finding candidates who in most cases do not want to be found? Some of my tricks of the clearance recruiting trade.:
Referrals are a must have when looking for cleared talent, for all the reasons you know. But especially because people with top clearance typically work alongside other people with the same level of clearance doing the same work.
Post and pray. I know, you're probably in shock right now. Derek Zeller just encouraged post and pray. Well, it works – if you're working a clearance level job. See, just because these candidates don't want to be found doesn't mean they won't apply for a job. In fact, they're more likely to apply because they know they're hard to find.
Social Groups: Either digital or in real life, go to events and online gatherin places that are for cleared professionals. Source their lists and attend to build relationships and fill your pipeline for later.  You have to invest time to use this option but there are big opportunities if you get it right.
 Zip Code Searches: The higher level folk, like the CIA or NSA have a tendency to want to be near the office. DC traffic is ridiculous; I'd live closer if I could afford to. A good boolean string can garner some very good leads
About the Author: Derek Zeller draws from over 16 years in the recruiting industry. The last 11 years he has been involved with federal government recruiting specializing within the cleared Intel space under OFCCP compliance. He is currently serves as Technical Recruiting Lead at Comscore.
He has experience with both third party agency and in-house recruiting for multiple disciplines and technologies. Using out-of-the-box tactics and strategies to identify and engage talent, he has had significant experience in building referral and social media programs, the implementation of Applicant Tracking Systems, technology evaluation, and the development of sourcing, employment branding, military and college recruiting strategies.
You can read his thoughts on RecruitingDaily.com or Recruitingblogs.com or his own site Derdiver.com.  Follow Derek on Twitter @Derdiver or connect with him on LinkedIn.