Yatedo made it's debut on RecruitingTools last year in April 2014 when we shared a posting on a tool that has yet to gain significant popularity among the recruiting world, specifically in the US market. Yatedo is a profile aggregation tool which allows you to find and contact anyone on the web searching any keyword in a structured environment. Yatedo browses, reads, understands and extracts all existing public information on the entire web.
It structures the information in an easy to read and understand interface.
At the time we reviewed Yatedo last year we gave the tool a strong recommendation. There were some challenges so we've gone back to test their growth and this is what we've found.
We can start by saying that they've made significant enhancements to their platform. Last year we found the tool to provide accurate results but perform sluggish during peak search times. From 2014: [quote]The only major issue with the site's capabilities seem to be its tendency to go over capacity during times of peak demands, and the site is often impossible to access due to too many users trying to access Yatedo simultaneously.[/quote].
Here are the enhancements we've seen and why we are calling this a winner for you to look at:
The returned results are far more accurate then we can remember. Previously you had the option to search keywords and location, but were often return results based on keywords. The location was often lost in the returned set of results. This has changed. The search results we've seen have been strong, and closely, not perfectly matched our query.
The speed at which we can search (options, search interface and UX) the second time around has vastly improved. The interface has improved and the filtering options has been enhanced.
Yatedo, still loves to think. Only by way of our trusty stop watch app, we've seen a real time average of 4 to 6 seconds per filter update for each additional filter we added. This was not awful but it did kill the buzz of a greatly improved tool. Watching the circle twirl around is annoying when you have options that require no wait time.
Our recommendation:
Last year we told you [quote]Once Yatedo can figure out a similar fix, it should emerge as a major player within the people search and sourcing arena[/quote]
This year we are bullish on the fact that Yatedo has successful emerged into a viable application that may very well one day become part of your companies tool box. They still need to make a run at faster load times, but that should not deter you from taking a walk through demo.
Try Yatedo Talent Search here or simply run a regular search here
[youtube url="https://www.youtube.com/watch?v=Pb-nLVNQ9rQ" width="500″ height="300″]
---
---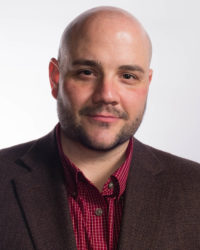 Ryan Leary helps create the processes, ideas and innovation that drives RecruitingDaily. He's our in-house expert for anything related to sourcing, tools or technology. A lead generation and brand buzz building machine, he has built superior funnel systems for some of the industries top HR Tech and Recruitment brands. He is a veteran to the online community and a partner here at RecruitingDaily.
Recruit Smarter
Weekly news and industry insights delivered straight to your inbox.