In this series, we will focus on sharpening your skills so that you can become a better technical recruiter. You'll learn tactics and strategies to apply before, during and post search to improve your results. Seriously, if you have not read part one and part two of this series, stop now and do that. This is serious, y'all. You can't just start contacting people. 

Now that you've completed parts one and two of this digital recruiter training, you know a thing or two about who your candidate is (and why that even matters). But if you thought the sourcing part was the hardest, think again because now it's time to put that best practice into practice and let the real work begin. It's time to talk about how you contact and actually get a response out of these hard-to-reach candidates.
I Can Hear You Now: How Candidates Want To Be Contacted
Everyone has their own idea about what actually works when it comes to candidate outreach. The old school folks will always preach the value of the phone while the new kids are still convinced that LinkedIn works (you're wrong, by the way) so I decided to take a data-first approach to get a real answer. In the most recent StackOverflow  "Developer Landscape Survey", they post the results of more than ten thousand top talent interviews to debunk everyone's theories and see what's actually working, according to the talent themselves.
Yes, that says email is the best way to contact top talent. Contrary to the old-school beliefs, email is not dead. 65% of respondents said email is a "great" way to hear about new job opportunities.
But before you go sending email blasts, expecting the candidates will come running, consider this.  MailChimp did a survey that said for every ten emails you send, only two will open your emails. One out of fifty will actually respond. My exact reaction when I saw that?  "Ah, hell naw." E-mail is our best option, yet it's clearly just a shot in the dark.
Now, typically, we're starting with just a name and if an email is our best point of contact – our first stop should be sourcing the email address.
Chrome extensions are where most recruiters start the email address hunt. While I could offer a few hundred options, let's not waste your time with a list. These are the extensions I actually like and use for finding email addresses.
There is no question that we are fans of Prophet. It can help you find anyone's email plus social profile and phone numbers. Note – it can be glitchy, but overall, I get pretty good results. And it is free!
A bit pricey but a great platform.  I like it because it remembers where I've already looked and pulls that information into a single repository.  That makes it great for people working quickly who may forget where they saw someone.  If you are sourcing on a site where Connectifier can pull information, it will.
I like this tool because I always seem to get more emails than I expect. The way it works is, when you go to a website, Email Extractor searches the source code for all the emails listed on the page. You can then export them into a text file, copy and paste them or save them.  I use this tool more to see what the email pattern is more than anything else.
All you have to do is go to a LinkedIn profile and then a button appears that says, "Get Email.io." Click on it and in a few seconds, boom email. It has worked each time I have used it.  What sucks is, it only seems to give me one email, so I'm constantly wondering if it's the right one. Comment if you've had a different experience and I'll keep testing.
No Chrome? No Problem: How to Find Candidate Emails.
Hate Chrome? Then don't use Chrome extensions. Here are a few options.
Conspire is kind of like a LinkedIn connection request, but better. This tool analyzes your contact list and looks for someone that you may know who has the best chance of getting you an invitation to the person you want to reach.
Know where someone works but not their email? Email Hunter will show you every email that has been shared online using that domain name. I like it because it also allows you to verify the email and the sources used to find the email.
Simple Interface. Just enter name and domain you want to search. Really,  it is that simple.
Google stores every user into its database. That said, there's a high chance you'll find their email address if you use these keywords:
name + contact
name + "email address."
Stop Wasting Time: How to Write Emails that Don't Suck.
This is the most important part. Bad emails from recruiters are an epidemic. We get so much spam every day that to get noticed; you have to have an email that stands out and for every bad email, you send, another recruiter gets ignored.  Now, everyone has their best practice ideas so let me share what works for me. 
Attention! What are the Best Subject Lines?
Subject lines really can determine whether or not your email is going to get opened; it's your digital first impression to help a candidate decide if you're worth their time. But these tried, and true strategies can help.
1. Company Name 
This works especially well if you work at a well-known company.
2. "Quick question."
Everybody has time for a quick question, right?
3. "Guess Who is Hiring?"
Have you ever heard of FOMO – Fear of missing out? This email subject line plays on that.
4. "No Rush."
Marketers have been coached to emphasize urgency. Taking the opposite approach works too.
5. "Hate your Boss?"
Huh? This isn't a question people ask often.
6. Leave it Blank
If there's nothing in the subject line, the candidate might be curious what exactly you have to say.
Nice Body: Creative Email Content.
No, that's not an inappropriate pick-up line. Just like the subject line, recruiters overthink what they need to put into the body of their email to drive responses. The best tip I can give you: kiss it. No, not that way, K.I.S.S – "Keep it Simple Stupid." In other words, just give them enough information to get interest without giving them a reason to say no. Here's what you should include:
Who you are.
Why you are emailing.
The required skills for the job.
The action to take if they are interested.
Where they can look online for additional information.
Here is an example:
Hello (Potential Candidate Name),

I am recruiting for a Front-End web developer. After I read the answer you posted on Quora about CSS coding standards, I wanted to reach out and see if  you would be interested in joining us as a web developer at [company name.]

Responsive Web Design, HTML5/CSS3, LESS/Sass Experience
Agile Methodology
Requires Bachelor's degree in Computer Science, Management of Information Systems, or relevant discipline, or 4+ equivalent experience

This is a new position due to company growth.  We are a 4.4 billion dollar company. People in the current role appreciate that here developers have full life cycle responsibility for their code and the team environment.  Here is a link to the full job description. www.link.com. and our company website. www.mycompany.com

If you are interested, please email me back as soon as possible even after hours. You can also apply online here www.apply.com.

Jackye Clayton

Recruiter –  Technical Development Division

[Email]

[social media profile links]

[Company Career Page Link]
When you pull together this e-mail, beware of being creepy. Even though you may know a lot about your candidates, don't make it obvious. Sure you have looked at all of their social profiles and probably find out if they have kids or not, saw that they went to their best friends wedding recently or that they are selling Girl Scout cookies. But you don't tell them that.
And don't forget to follow up. Following up each email with a phone call letting the candidate know that you sent them an email can also improve your response rate because they know that the email is not from a robot. If you have to leave a phone message, do, but personalize it as well. Real personalization lets the candidate know that you have done your homework.
Beat the Clock: Use Automation to Save Time
Email is important but no doubt, it can be time-consuming. As with everything, some tools can help. Here are three I recommend:
No, SmashFly is not a fly swatter factory. It is a Recruitment Marketing Automation software. They must be doing something right considering they just received a $22 million Series B round led by Bessemer Venture Partners. Check them out.
I can't get away from iCIMS. Their tool just seems to have everything that a recruiter needs. With iCIMS Connect, you can create and schedule email campaigns but then report on whether or not the campaign is working. Love them or hate them, if you are looking for an ATS that does everything you need, it's iCIMS. And no, they did not pay me to say this.
Although not thought of as a traditional recruiting tool, HubSpot offers the ability to truly personalize your emails. You upload a list and then can personalize it from one of over one thousand fields. They have a huge database and designs so you can make your emails pretty.
The trick is practice.  Keep trying and see what works.  If you have tips for sending awesome emails, please leave them in the comments below.
---
---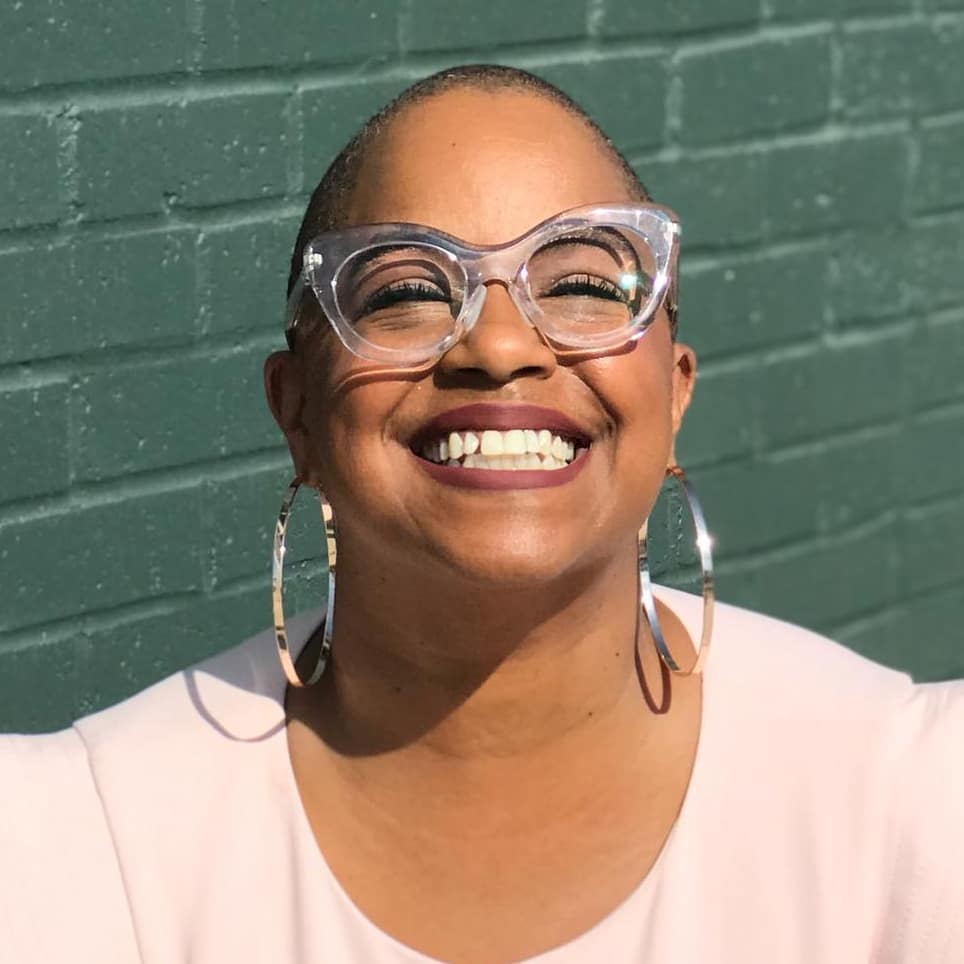 Jackye Clayton, with acclaimed expertise in diversity and inclusion, recruitment technology and a global network of non-profit, human resource and recruiting professionals, Jackye Clayton is a servant leader, uniquely inspirational speaker, and a revered thought leader. Jackye was named one of the 9 Powerful Women in Business You Should Know by SDHR Consulting, one of the 15 Women in HR Tech to Follow in 2019 by VidCruiter, 2019 Top 100 list of Human Resources Influencers by Human Resource Executive Magazine and one of the Top Recruitment Thought Leaders that you must follow in 2019 by interviewMocha Magazine. Currently, Jackye is the Diversity, Equity, and Inclusion Strategist at SeekOut. You can find her on Twitter @jackyeclayton and LinkedIn https://www.linkedin.com/in/jackyeclayton
Recruit Smarter
Weekly news and industry insights delivered straight to your inbox.