As you know, sourcing and recruiting is not just about finding great talent. In fact, uncovering the talent is the easy part – hypothetically. At least you can control that. What you can't control is the part where you get that candidate to reply, get on the phone and commit to changing their life. That part is much harder. You have to learn how to write better recruiting emails. The fact is, using templates just won't cut it anymore. Of course, this is especially with hard to find candidates who hear from a lot of recruiters every week.
Every time you write a recruiting email, there's a 50/50 chance you'll get a response. Unless you personalize it, of course. In this how-to presentation, see real examples of recruiting emails that have generated a 90% response rate. Next, demo the Textio Opportunities tool that will evaluate your content based on their criteria for creativity.
Opportunities is, at its most simple, a text analysis tool. Designed for job posts and emails to candidates, Opportunities spots specific, often-used language and associates trends with that content. Furthermore, they can identify text that historically attracts more male candidates and suggests replacements that are more neutral.
Textio's supercomputer can analyze all the job postings made by Textio clients, along with data they feedback about who applies and figure out which words attract the best talent. It's merging creativity with a side of science and creating a definition to support the art of crafting great emails.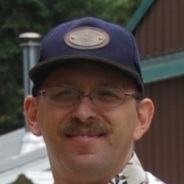 About the Author: Dean Da Costa is a highly experienced and decorated recruiter, sourcer, and manager with deep skills and experience in HR, project management, training & process improvement.
Dean is best known for his work in the highly specialized secured clearance and mobile arenas, where he has been a top performing recruiter and sourcer.  Dean's keen insight and creation of innovative tools and processes for enhancing and changing staffing has established Dean as one of the top authorities in sourcing and recruiting. Connect with Dean at LinkedIn or follow @DeanDaCosta on Twitter.
---
---
Dean Da Costa is a highly experienced and decorated staffing professional, recruiter, sourcer and manager, who also boasts outstanding experience and skills in Human Resources, Project Management, Training, and Process Improvement. He is best known for his work in the highly difficult security and mobile arena's, and the gold star winning numbers he produced. His keen insight and creation of ground breaking tools and processes, to enhance and change staffing as we know it, have proven he is a true "Staffing Thought Leader". Despite all this he remains first and foremost one of the top sourcers, staffing managers and full cycle recruiters in the industry and a true "Search Authority"
Recruit Smarter
Weekly news and industry insights delivered straight to your inbox.