Globoforce WorkHuman 2017
What do employee recognition programs have to do with recruiting? More than you think. When sourcing and recruiting talent, you aren't just looking for a body to fill a role; you are looking for candidates that will like working for the company you are recruiting for. Candidates are looking to work at a company that will invest in their employees. As a recruiter, you cannot control what a company invests in its employees. A company's reputation is dependent on how current employees feel at work.
This week we are attending #WorkHuman – an HR conference pioneered by Globoforce.  We are here to examine how much employee recognition effects the ability to recruit top talent. We are also excited about the guest keynote speakers. Here are the five sessions we are most excited about.
1. The Talent Ecosystem: How to Find, Develop, and Retain Your Workforce
Speaker: Susan Hanold
Human Capital Management platforms are dramatically changing the landscape of HR departments. They provide intelligent ways to streamline processes and knock out the many manual and redundant tasks that bog down HR. Though technology is rapidly transforming the way we work, it isn't the only factor to consider when building teams for tomorrow. This presentation will illuminate the crucial trends shaping today's working environments.
We will learn about:
What are forward-thinking organizations planning as they look ahead to 2020 and beyond?
Trends in performance management and the job hopper's market
Research from the ADP Research Institute and Innovation Lab and insights from ADP's approximately 600,000 clients on the Talent Ecosystem
Dr. Susan Hanold serves as vice president for Strategic Advisory Services at ADP. She is responsible for working with clients to provide strategy, consultation and practical talent management solutions to help drive organizational change. Her experience has cut across industries spanning from large, multi-nationals to national organizations pursuing global growth. ADP's Strategic Advisory Services is a team of experts who help clients develop and execute highly effective Human Capital Management (HCM).  Their focus strategies are in the areas of compliance, data analytics, decision support and analytics, service delivery, workforce, talent management, and communications. Dr. Hanold has more than 20 years of results-based leadership experience as an executive coach and organization development expert.  She continues to work with corporations to help them develop their talent strategy.
2. Using Data to Find Your Hidden Talent Pool
Speaker: Marcy Ricci
With the right recognition solution in place, you could be sitting on a treasure trove of business intelligence. Learn how to move beyond simple reporting on budgets. Reach metrics of powerful and graphical insights that offer a real-time view of your program and people in action. What's more, you can predict flight risks, track rising stars, and keep tabs on team engagement across departments.
Marcy is a solutions consultant for Globoforce, where she currently serves as a recognition solution expert within the company's North American sales team. Along with conceptualizing, communicating and demonstrating how Globoforce's products and services help drive a company's business performance to sales prospects, Ricci is also an advisor between the company's sales, product, marketing, strategy and consulting, and customer success teams.
3. Raising the Bar: Creating a Great Place to Work For All
Speaker: Chinwe Onyeagoro
Did you know that there is a group of companies that has outperformed the market every year for the last twenty years, and the common denominator of these organizations is the quality of the relationships between employees and their leaders? Given the pace of change in business, companies need to create an environment in which everyone, no matter who they are or what they do for the organization, is fully unlocked to contribute their best. Anything less represents untapped human potential. Leveraging more than 20 years of research and feedback from 100 million employees and tens of thousands of organizations across 57 countries, Chinwe Onyeagoro – president and chief strategy officer of Great Place to Work, and expert on leadership and workplace culture – shares actionable, contrarian insights that will compel you to take another look at your employee value proposition, employee engagement goals, and leadership development approach.
Onyeagoro serves as president & chief strategy officer of Great Place to Work®. She oversees the U.S. business, including the certification, employee survey, and consulting businesses. She works with executives in successfully executing business strategy through developing high-trust, high-performance cultures. Her executive advisory work with Great Place to Work® includes multi-billion dollar technology companies. She is leading culture management and culture integration work with executives at the largest telecommunications company, the largest bio-pharma company, and the fastest growing SaaS companies in the world.
4. The Emerging Work World In The Participation Age
Speaker: Chuck Blakeman
Companies of every size are leaving behind the outdated management practices of the industrial age to grow exponentially faster, with fewer employees. They're doing it with a "Participation Age" culture where people require very little management, employee turnover is lower, and employees become committed stakeholders.
Chuck Blakeman will discuss:
Why the management practices we inherited from the factory system are destructive
Why the emerging work world will be built around the Participation Age
Why we must replace employees with stakeholders, and managers with Leaders
Why Participation Age leadership creates faster growth, higher profits, and more longevity
How to become a Participation Age Company
Chuck Blakeman is a successful entrepreneur, best-selling business author and world-renowned business advisor who built ten businesses in seven industries on four continents, and now uses his experience to advise others. His company, Crankset Group, provides outcome-based mentoring and peer advisory for business leaders worldwide. Chuck sold one of his businesses to the largest consumer fulfillment company in America and led three other $10-$100 million companies. He presently leads the Crankset Group and a for-profit business based in Africa, focused on developing local economies to solve poverty. Chuck is a results leader with decades of experience leading companies in marketing, import/export, fulfillment, call centers, website development, printing and direct mail processing.
5.  A Conversation with Michelle Obama
This one is unbelievable. Yes, Former First Lady Michelle Obama will be at WorkHuman. "Michelle Obama has inspired us in every sense of the word," said Eric Mosley, CEO of Globoforce. "As First Lady, she was wholeheartedly dedicated to the human cause – striving to uplift others, improve the quality of life for people around the world, and giving a voice to the people who often go unheard. She has long recognized the importance of diversity of ideas and people, and the fundamental need for people to feel valued and appreciated. We are honored to host such a strong leader–Michelle Obama's energy and passion will help propel the WorkHuman movement and inspire top senior HR leaders in the world to create more human workplaces where employees feel a sense of belonging and can be their most authentic selves."
---
---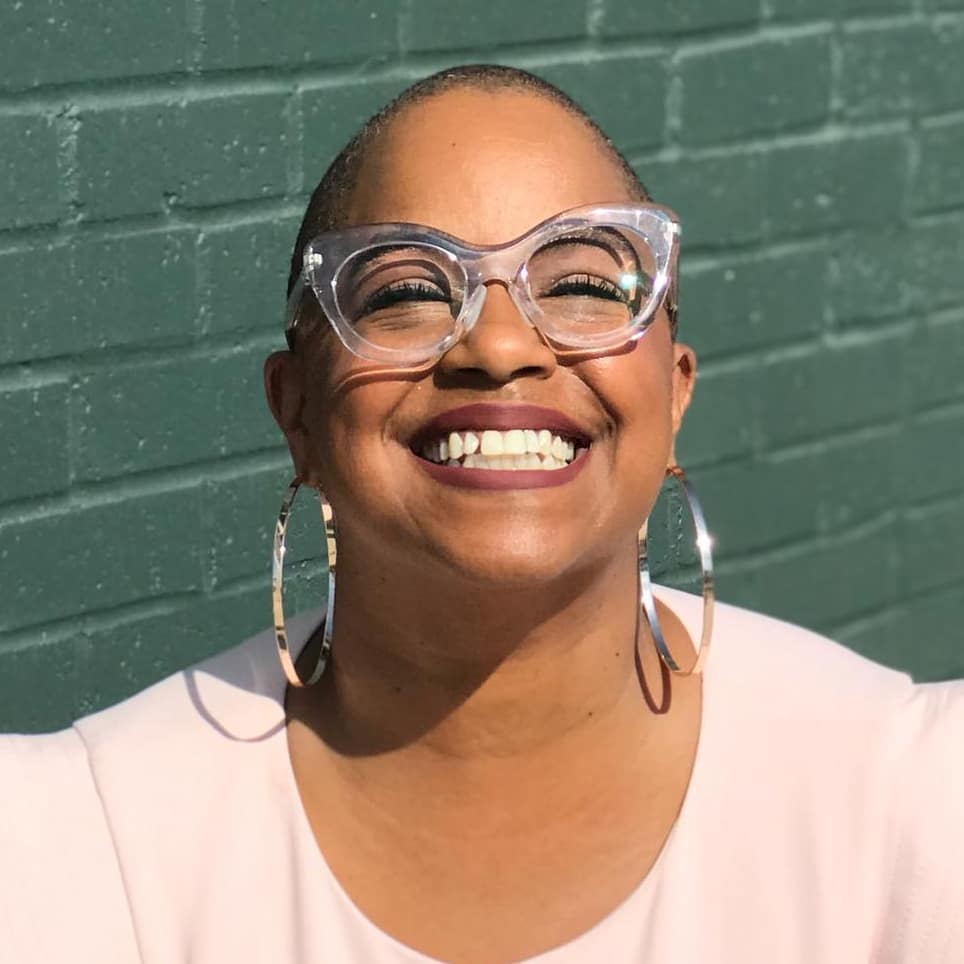 Jackye Clayton, with acclaimed expertise in diversity and inclusion, recruitment technology and a global network of non-profit, human resource and recruiting professionals, Jackye Clayton is a servant leader, uniquely inspirational speaker, and a revered thought leader. Jackye was named one of the 9 Powerful Women in Business You Should Know by SDHR Consulting, one of the 15 Women in HR Tech to Follow in 2019 by VidCruiter, 2019 Top 100 list of Human Resources Influencers by Human Resource Executive Magazine and one of the Top Recruitment Thought Leaders that you must follow in 2019 by interviewMocha Magazine. Currently, Jackye is the Diversity, Equity, and Inclusion Strategist at SeekOut. You can find her on Twitter @jackyeclayton and LinkedIn https://www.linkedin.com/in/jackyeclayton
Recruit Smarter
Weekly news and industry insights delivered straight to your inbox.