So, you finally got that fancy management title you've been waiting for. Congratulations!
But now what? You think you're ready? It's not that simple, my friends!
You can have all the leadership training that exists under your belt or even decades of leadership experience, but in today's world that just is not enough anymore.
So, why not?
Let's think about this together: What is the first part of the employee life cycle? It's recruiting. That's right. It is about sifting through a sea of potential candidates. And, guess what? That sea is humongous!
Why? That's because it is no longer just full of people who are looking for a job. Some of your best candidates (and hires) are going to be people who already have a job and are not looking to make a switch.
You might still be in denial. Many people are still in denial. It's time to come back to reality, though.
Every leader must also be a recruiter
With so many recruiting tools and social media tools available, there's no reason why every leader in an organization can't also wear the hat of a recruiter. Plus, before you can successfully lead a team of people, you really have to know how to successfully get those people.
If you hire the right people up front, all of those parts of leadership we hate to do becomes a lot easier, or dare I say it, unnecessary — things like conflict management, corrective action and terminations., and all sorts of other difficult conversations.
So, why are you making it so difficult for yourself?
This is not to say that recruiters are no longer needed, but as a leader, you know your employees, your departments, and your organizational needs better than anyone. For example, if you invest some time to understand how to source and recruit on social media platforms such as LinkedIn and Twitter, you could increase your pool of strong candidates who may have not even even known about your organization — or your job posting.
Even at the simplest level, you should be sharing your job posting with your network. For the recruiter to just post a job on LinkedIn, for example, he or she is only reaching the audience who uses the job feature, or the people in his or her network who most likely are not looking for the kind of position you're hiring for. However, your network probably has other people in your industry or line of work who may actually be looking to make a move.
Managing and recruiting go hand in hand
But don't just do the simple things though. After you get comfortable with posting and sharing on social media, you have to quickly begin engaging potential candidates.
Make sure to respond to people who apply, and, post meaningful questions. For example, start a conversation on social media that gets to what people are looking for in an organizational culture, a leader, or a team. This could go viral, or at least locally-viral, and attract the attention of even more potential candidates to your company.
So, what are you waiting for?
It's time to become a more efficient and effective leader by learning to recruit the best of the best. Managing just isn't much fun without strong recruitment first!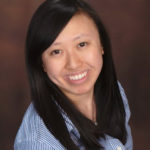 About our author: Lotus Yon is an HR and leadership fanatic who geeks out when talking about the future of the workplace. She is an experienced HR leader, mostly in the health care industry, and writes on her OD Advocate blog. She has also been featured on Ragan Communications, HealthcareSource, Allen Communication and YouTern. Lotus is passionate about disrupting the industry and helping HR professionals think differently about their work and its impact on the greater good of their organizations.
---
---
Lotus Yon, CHHR, is an experienced HR & Organizational Development professional who enjoys geeking it out with her peers in the industry about the future of our workplaces. She works as a Director of HR & Learning in the healthcare industry. Lotus graduated from the University of Wisconsin-Madison with a Bachelor's of Science degree and is currently pursuing an MBA at the University of Illinois - Urbana-Champaign. Her greatest passions include leadership development and employee engagement.
Recruit Smarter
Weekly news and industry insights delivered straight to your inbox.