Currently, twenty-three states and the District of Columbia have laws legalizing marijuana and more are sure to come. This super niche market has created thousands of new jobs to be filled. The government along with business owners targeting the marijuana market are searching for an efficient way to find candidates to meet their hiring needs. Likewise, technology and software companies are scrambling to create new recruiting tools to address the needs of this emerging market.
Recruiting for the Marijuana industry is tough but don't worry, there's an app for that.
Enter Weedhire.com: Weedhire has a mission to "…help clients hire the most qualified individuals and to help individuals find the best job opportunities in their respective fields in legal marijuana. WeedHire.com provides cannabis jobs such as Physicians, Growers, Budtenders, Dispensary, operators,  Security,  Lighting,  Delivery,  Testing, Marketing, Government jobs
The specialization of WeedHire benefits site visitors by being specific to employment within the legal marijuana industry. This is just brilliant. They even launched an
Android app
in August 2014 and an
iPhone app
this past March.
Weedhire is not the only player in this space
Ganjaprenneur
420careers
Cannajobs
THC Jobs
And yes, I will be reviewing these tools soon. (The job sites, not the products.)
Even though 23 states have legalized pot in some form, all states are unique in what exactly is legal and what isn't.
This makes things especially hard for the software developers looking to create the best recruiting tool to manage this these types of businesses.
The Northeastern Institute of Cannabis (NIC) has a specialization in aiding governments that are creating marijuana departments. Robert Knapp COO of NIC stated, "The policies being set up by the state, we're putting them into play," said Paul VandenBussche, NIC General Manager in Maine said, " We moved from paper driven because there were too many issues, such as whether the paper was valid or real. We strengthened it by making it fraud proof."
Attention Software developers. If you are not working on new recruiting tools for marijuana businesses, now is the time. Don't believe me? Check out Weedhire's Cannabis jobs report. They compiled data from the traffic on their site. The report highlights the demand for legal marijuana jobs increasing more than 50% in the areas of sales, medical, administrative, & dispensary operations. The demand for qualified dispensary workers alone is up 90%.
Adam Bierman, the managing partner of MedMen, a consulting and management firm serving the licensing, design and management needs of the legal marijuana industry, weighed in on hiring in this market as well. "Because of the nature of the business, we can't attract top talent," Bierman said. 
CannaSearch LLC saw the need for top talent early and jumped on the need for talent by having the largest cannabis job fair in history, CannaSearch. Co-founder of CannaSearch, Todd Mitchem said, "We are offering five times more jobs than last time, proving that CannaSearch™ is becoming an amazing conduit for people who want to work in the cannabis industry and the companies who want to hire them. If all these jobs are filled quickly, we will add over $15 million in annual income to the cannabis industry.  That's exciting."
So there you have it. Get to work. Remember:
About the Author: Jackye Clayton is a recognized people expert who puts the Human in Human Resources. An international trainer, she has traveled worldwide sharing her unique gifts in sourcing, recruiting and coaching. She offers various dynamic presentations on numerous topics related to leadership development, inclusionary culture development, team building and more.Her in-depth experience in working with top Fortune and Inc 500 clients and their employees has allowed her to create customized programs to coach, train and recruit top talent and inspire others to greatness.
Follow Jackye on Twitter @JackyeClayton or connect with her on LinkedIn.
---
---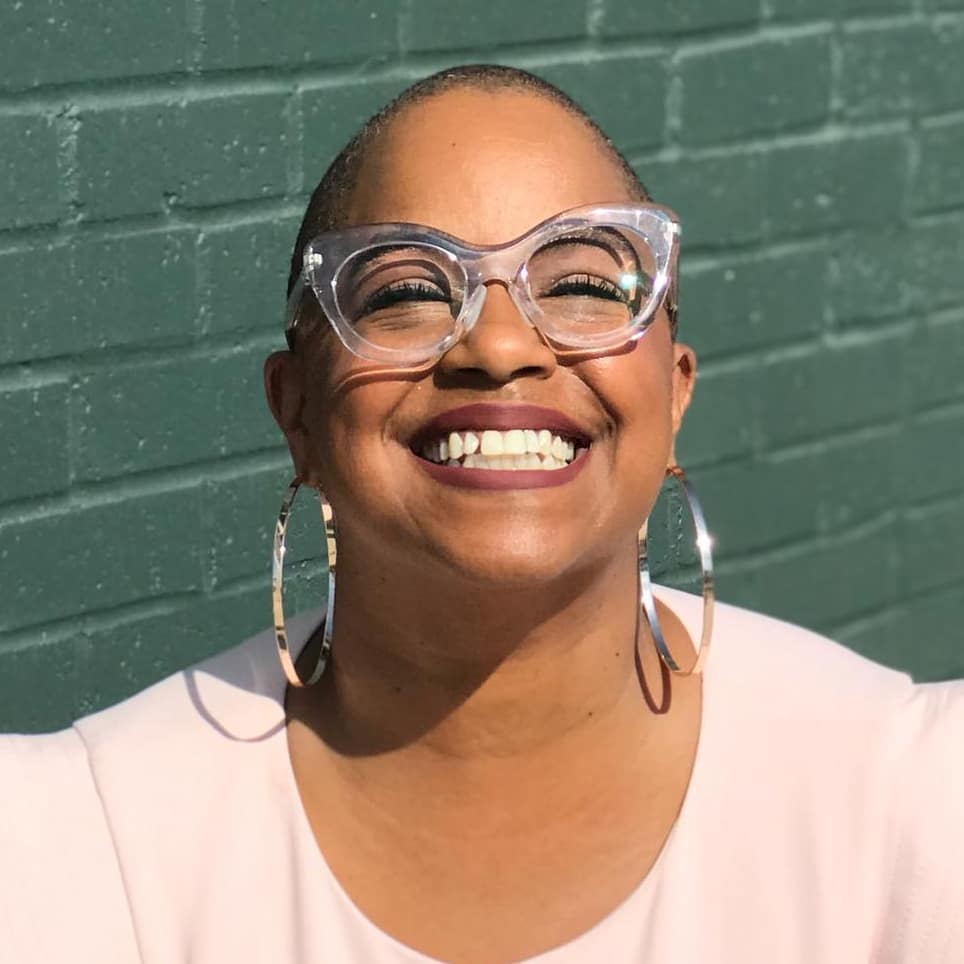 Jackye Clayton, with acclaimed expertise in diversity and inclusion, recruitment technology and a global network of non-profit, human resource and recruiting professionals, Jackye Clayton is a servant leader, uniquely inspirational speaker, and a revered thought leader. Jackye was named one of the 9 Powerful Women in Business You Should Know by SDHR Consulting, one of the 15 Women in HR Tech to Follow in 2019 by VidCruiter, 2019 Top 100 list of Human Resources Influencers by Human Resource Executive Magazine and one of the Top Recruitment Thought Leaders that you must follow in 2019 by interviewMocha Magazine. Currently, Jackye is the Diversity, Equity, and Inclusion Strategist at SeekOut. You can find her on Twitter @jackyeclayton and LinkedIn https://www.linkedin.com/in/jackyeclayton
Recruit Smarter
Weekly news and industry insights delivered straight to your inbox.