The Escalating "Talent War"
Attracting and retaining top talent has become more challenging than ever with the labor shortage and people leaving the workforce due to COVID-19. Optionality around where to work, competitive pay and benefits and work/life balance have become bargaining chips that translate to employee satisfaction and reduced costly turnover for companies.
"The Great Resignation" is top-of-mind for HR professionals as employees are quitting their jobs and switching companies, and even career paths, in droves catalyzed by remote work and the pandemic, both of which gave employees the time outside of the office to reflect on what's best for them when it comes to a career.
This shift has all but forced employers to prioritize employee satisfaction and flexibility of choice or risk losing top talent to another company that will.
Numbers Speak
According to the US Bureau of Labor Statistics, hiring lept back up in August 2021, with monthly job growth averaging 586,000. But job openings continue to rise, and the time to fill these roles lengthens.
Among the unemployed, the number of job-leavers (unemployed persons who quit or voluntarily left their previous job and began looking for new employment) increased by 164,000 to 942,000 in the summer.
Further, a recent poll of US workers found that 95 percent of workers said they are thinking about looking for a new job, indicating the job market could continue to present hiring challenges for HR and talent acquisition professionals for the foreseeable future.
Remote Benefits
A recent survey from Brazen found that 39 percent of respondents would look for a new job if their current employer did not offer a remote work option. Remote and hybrid work flexibility has emerged as a highly coveted and expected benefit for employees, along with excellent healthcare plans (including mental health), more PTO and sick time, maternity and paternity leave and long-term health leave.
Offering employees the option to work remotely has become all but imperative, however, the distributed workforce has made recruiting more competitive, with employers no longer being limited to local talent pools. In this employees' market, these perks are quickly becoming non-negotiables and employers need to listen.
Engagement and Retention
Employee turnover is incredibly expensive for employers, and according to Glassdoor, the average company in the US spends about $4,000 to hire a new employee, taking up to 52 days to fill a position. Further, an average company loses anywhere between 1% and 2.5% of their total revenue on the time it takes to bring a new hire up to speed.
As companies are increasingly hiring and onboarding new employees virtually, talent acquisition teams need to ensure candidate engagement and experience remains a top priority for talent retention and success.
For candidates, the first impression with a company is crucial. If candidates leave the interview feeling refreshed and excited by the new role, that positive experience will carry into the onboarding and day-to-day work life, and serve as a key tool in retention.
Revamp the Interview Process
Recruiting is an important, and often overlooked first step in retention, and talent acquisition teams that make interviewing a thoughtful, engaging and positive experience will build stronger and withstanding teams.
Some tactics for making the recruitment and interviewing process pleasant and memorable include:
Timely Follow-ups
Don't make the candidate hunt down the recruiter for updates and next steps. Be proactive, transparent and communicative every step of the way.
Be Approachable & Available
Make candidates feel welcome and comfortable to follow up with questions or feedback following the interview. In the moment, important questions may slip their mind, but having the opportunity to get back in touch could determine if the candidate ultimately takes the job.
Share Company Values and Mission
The interview is the first impression for candidates to get to know a company and vice versa. Recruiters should share company values and mission statements early on to attract people who align with them and can enhance company culture.
Leverage Talent Network Groups
Connecting with employee resource groups and diversity networks helps recruiters tap into new talent pools and build diverse teams from qualified and engaged sources of talent.
It's important for recruiters to also look for signs of dissatisfaction among employees once they've joined the team, such as information overload and burnout. These are serious and common outcomes of a remote workforce, and it's important for employers to create a culture that is transparent when it comes to communicating expectations and boundaries around work/life balance.
Maintain It
While remote-enablement and internal communications technology can be distracting and lead to burnout if used wisely and with firm boundaries, it can be an incredible asset to a company and help employees feel engaged and connected with their peers. Additionally, clear internal communication results in a better learning experience, and ultimately a more engaged, productive and satisfied workforce.
Today's hiring landscape is more competitive than ever and losing out on top talent literally impacts the bottom line, as a company's output is only as good as the talent behind it.
For those companies that do experience high levels of post-pandemic turnover, time and money will likely be sunk into new employee training and onboarding, all while working to prevent burnout and further turnover with the existing employees picking up the slack of departed peers and ramping up new talent.
As we sit at the tip of the great resignation iceberg, there are a few crucial steps companies can take to retain talent at a time when it matters most. Leverage virtual technology solutions, embrace the hybrid workforce and offer other coveted benefits, spot burnout and listen to the wants and needs of existing employees.
---
Authors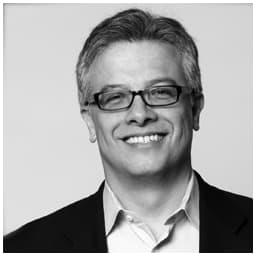 Ed Barrientos is CEO and Chairman of the Board of Brazen, a high-growth tech company in the cloud-based, HR software space. He is also Managing Partner of Zeitgeist Holdings, L.L.C., an angel investment firm focused on investing in early-stage technology companies.
Recruit Smarter
Weekly news and industry insights delivered straight to your inbox.