To understand the significance of upskilling workers, we gathered insights from industry professionals, including a Certified Diversity Executive and a Co-founder and Professor. From benefiting the employees and the organization to reducing turnover, discover the top reasons it's crucial to invest in the development of your employees.
Creating a Win-Win for All
Investing in upskilling your workforce is critical to ensuring an organization's success; it creates a win-win situation for both employees and the organization itself.
Upskilling not only gives employees a chance to increase their skill set and expand their knowledge base, but it can also lead to greater job satisfaction, which leads to enhanced productivity, motivation, creativity, and retention.
Providing access to upskilling opportunities can positively affect diversity, equity, and inclusion initiatives within the workplace—research shows that companies with diverse teams are more innovative and productive than those that lack diversity.
In addition, companies who invest in such training build strong relationships with their employees, allowing them to grow as individuals alongside the business. Not only is this beneficial for employee morale, but it also helps keep the company competitive in an ever-changing market.
Vivian Acquah
Certified Diversity Executive, Amplify DEI
Fostering a Growth Mentality
Because it creates a "growth" mentality. Upskilling your workers is great for your business in several ways and it doesn't just have to involve a formal accreditation required by your industry. Encouraging your employees to learn about a topic that is completely disconnected from their work helps you create and nurture a love of learning and personal development in them.
You want employees who are always looking to learn and grow because if that becomes instinctive, it will inevitably affect all areas of an employee's life and bleed into their work ethos, too.
You will then have an employee who naturally wants to develop professionally, grow within their role, and move things along in the business. This kind of "growth" mentality can have enormous benefits for your business in the long run, improving employee engagement and increasing productivity.
John Everton
Technical Director, Bravo Benefits
Enhancing Engagement and Purpose
Engagement is an essential prerequisite to shaping the future of work. Ask your employees to consider their own fundamental purpose and direction, the values they wish to embody in their work, and the impact they wish to have in their careers.
Addressing these questions will not only form a reliable and sustainable foundation for building skills but also ensure that your employees will show up, stand out, and breakthrough in the workplace and beyond.
Rachel Bellow
Co-Founder, Bonfire Wome
Staying Competitive and Retaining Talent
In today's fast-paced business environment, upskilling employees is becoming increasingly important for companies of all sizes. One reason upskilling employees is important is that it can help businesses stay competitive in their industry. This means that businesses must ensure that their employees have the skills to keep up with the latest trends and developments.
Upskilling employees also has a positive impact on the overall morale and productivity of a business. When employees are given the opportunity to learn and develop new skills, they feel valued and engaged in their work. Upskilling employees can also help businesses reduce turnover and keep top talent.
When employees feel they are continuously learning and growing within their role, they are more likely to stay with the company long term. Therefore, upskilling employees is crucial for businesses to stay competitive, keep top talent, and boost productivity.
Brittney Simpson
HR Operations Manager, Walker-Miller Energy Services
Promoting Internal Growth and Retention
When workers are offered upskilling opportunities, this expands the potential roles they can fill and the responsibilities they can take on within your organization. This gives them more mobility and ways to grow a career with your company, which improves retention in multiple ways.
Knowing that internal promotions are available means fewer employees will feel the need to look toward other employers when they're ready to move their careers to the next level.
It also means employees can take on a wider variety of tasks and responsibilities, preventing them from feeling stagnant or "in a rut" and maintaining a higher level of job satisfaction. Finally, investing in upskilling shows employees you want to support their growth and increases employees' feelings of being valued by leadership.
Matt Erhard
Managing Partner, Summit Search Group
Uplift Confidence and Morale
Upskilling your people means you're investing in them, and everyone wins in this situation. You get more qualified talent in your organization, and your people get multiple benefits. Obviously, they learn something new, but you're also showing that you value this person enough to invest in their professional (or personal!) well-being. I don't believe upskilling always has to have a direct benefit to the company, either.
The confidence and morale boost people get when they are supported in their professional growth will benefit your company, even if the specific skill set isn't necessarily something you have a burning need for right now. "But what if they leave?" So what? They leave with the message that your company is a place that invests in its people. That kind of brand impact is crucial to attracting future talent—let them evangelize your culture for you!
Sarah Ratekin
Chief Happiness Officer, Happiness Is Courage
Maintaining Relevance and Competitiveness
As a business owner or project leader, if you need to support the professional development of your workers, you must help them take on more responsibility. It is important to upskill your workers' knowledge to enable them to stay relevant and competitive in their respective fields.
As technology and automation continue to transform the workforce, workers must gain new skills to remain employable. By providing opportunities for professional development, businesses can help their workers learn new skills and gain knowledge that can help them take on more significant responsibilities.
This‌ will lead to increased job satisfaction and engagement, as well as improved productivity and performance. Workers are more likely to stay with an organization that invests in their growth and development.
Yemisi Iyilade
Founder and CEO, YemisiIyilade.com
Adapting to Technological Advancements
One reason upskilling workers is important is that it helps to ensure that they have the knowledge and skills to keep up with technological advancements and changes in the job market.
As technology continues to advance at an unprecedented rate, many jobs are becoming increasingly automated and require workers to possess new or enhanced skill sets. By investing in upskilling, employers can help to future-proof their workforce and ensure that their employees are equipped with the knowledge and abilities needed to remain competitive in the job market.
Upskilling can lead to increased employee satisfaction, as workers are given the opportunity to grow and develop their careers within the company.
Jonathan Hedger
Co-Founder and Chief Marketing Officer, OnlyDataJobs.com
Preventing Stagnation and Encouraging Growth
Most roles allow workers to improve "on the job" over time.
Repetition creates familiarity, optimizations are created organically, and performance will marginally increase. But workers can get bored and lose interest over time if their role either stays the same or feels easier than before.
This is where upskilling can play an important role.
Choosing to upskill workers in a skill set above or next to their current role will give them untold opportunities to either move into more senior positions or expand the range of responsibilities they can take on. This can provide more opportunities to promote from within when job openings in the team occur, or if the company expands.
Workers will gain a sense of achievement in themselves for learning a new skill, plus will feel valued because their company has invested in providing them with relevant training to achieve more in their role.
Kayvan Moghaddassi
Business Strategist, Kayvan Consulting
Debunking the Turnover Myth
What if I train them and they leave? Many managers wrongly believe that training employees leads to an increase in turnover. They assume that as their skills increase—they have more opportunities to leave or to be poached.
This is wrong. In my doctoral research, I looked at the different utility employees derive from work and their relationship to voluntary turnover. The three factors are material (pay), social (relationships), and transformational (growth and meaning). Of the three, the transformational utility has the biggest influence on turnover.
People quit because they are not growing on the job. This is true, especially for the newer generations (millennials and Z) but also for the older ones. So aside from the obviously improved productivity, the development of skills also leads to employee satisfaction, motivation, and retention. A growth mindset is important to be efficient in a fast-changing world. So your genuine worry is: What if I don't train them and they stay?
Dag Flachet
Co-Founder and Professor, Codific
---
Authors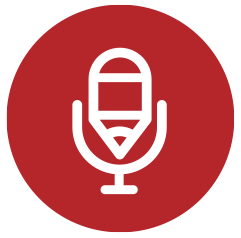 Terkel is a knowledge platform that creates community-driven content based on expert insights.
---
Recruit Smarter
Weekly news and industry insights delivered straight to your inbox.