Spoiler alert: There's a talent shortage in the world of work. And it's pretty big.
Ok, so that probably comes as no surprise to anybody who works in the staffing and recruiting industry.
It seems like every day, we read new stories about how the number of open jobs exceeds the number of available people who can fill them.
How, thanks to advances in technology, people have more options than ever. As a result, they're trying out flexible, gig-based options and making a decent living doing so.
How, because the economy is in good shape, people are increasingly quitting their jobs to take their chances on finding something better, which could mean many things to many people—higher pay, better benefits, increased responsibility, more flexibility, inspiring managers, better cultures, shorter commutes, yummier office snacks… the list goes on.
How, in the midst of all of this, staffing firms are struggling to find enough skilled workers to keep up with client demand.
The talent shortage is a hot topic because it's a huge issue. In fact, the global talent shortage is at a 12-year high with 45 percent of employers globally saying they can't find the skills they need, according to ManpowerGroup's 2018 Global Talent Shortage Survey.  
"The days are over when you could post a job and wait for a response. You have to be disciplined about casting a wide enough net to capture the right talent," says James Vallone, Vice President, Staffing Solutions, Motion Recruitment Partners.
So if the talent shortage isn't going away anytime soon and recruiters need to cast a wider net to find qualified candidates, what can staffing firms to do to ease the pain? One potential solution: help recruiters tap into underutilized talent pools.
Why should recruiters explore underutilized talent pools?
Put simply, there are now more jobs open than qualified people who are available to fill them.
Recruiters who want to bridge this gap and continue delivering enough qualified candidates to clients must become exceptionally creative when it comes to reaching and engaging with candidates. And tapping into underutilized talent pools is one particularly sharp arrow in a savvy recruiter's quiver.
Underutilized talent pools are comprised of people who, for one reason or another, may not match the perceived criteria for a particular job.
Take the traditional 40-hour work week, for example. There are many people who may not be able to work it or who may not want to work it. There are people returning to the workforce after an extended period away from it who may just need to freshen up their skills in some areas. And there are people with disabilities who may simply need a reasonable accommodation.  
These are just a few examples of people who could be a great fit for a client's job order, but who may often be overlooked in the hiring process because they don't check all the boxes on a list of job requirements. The reality is, there are a lot of people who could be great candidates but who may not seem like a great fit on paper.
Recruiters who find themselves struggling to come up with enough qualified candidates might be well-served to have a conversation with their clients to ask, "Are all of the job requirements and criteria for this particular role absolute must-haves? Is everything in the job description, including how, when, and where work gets done, set in stone? Could the work still be performed with a degree of success, even if some of the boxes on the requirements list go unchecked?"
Maybe you're thinking, "Sure, it'd be nice if my clients could relax a little on the job requirements, but many times they won't. Some jobs just have to be filled with people who have these specific skills or that exact type of experience." That's perfectly reasonable and understandable. It'd be unrealistic to think that every job's skills or experience requirements could be flexible. But in many cases, they can be. And a bit of flexibility or thinking outside of the box may be the difference between a shallow and a deep pool of qualified candidates.
What are some underutilized talent pools recruiters can explore?
Many talent pools often go untapped during a candidate search, yet they could yield many qualified people to consider. Here are seven underutilized talent pools recruiters can explore:
1. Workers Who Want or Need Flexible Arrangements
In today's modern workforce, people increasingly want and need workplace flexibility, yet many still don't have much access to it. According to the Harvard Business Review, a recent survey found 96 percent of employees said they need flexibility, yet only 47 percent reported having access to the types of flexibility they need—a gap of 54 percent.
Seemingly, this is one of the largest underutilized talent pools recruiters can explore because so many people fit under the umbrella of wanting or needing flexible work arrangements.
Some people can't commit to working a consistent schedule—say a 9 a.m.-5 p.m. Monday-Friday job or a 7 p.m.-7 a.m. night shift—but they may otherwise possess all the skills for a given job. For example, maybe you have a candidate who's an experienced copywriter who's serving as a primary caregiver to an aging parent. She needs to be able to take him to frequent doctor's appointments during the day, but she can write or edit in the evenings or on weekends. Could your client provide the writer with a flexible schedule so long as she meets her deadlines? Or perhaps you have a candidate who's a seasoned trauma nurse who's recently become a single parent and he can't work overnight shifts. Could they assign him to day shifts instead of night shifts?
There are also many people who don't want to work 40 hours consistently each week. Maybe you have a candidate who's working as a freelancer because he wants more flexibility and choice in the work he does, and he doesn't want to work for one employer. He has deep experience as a paralegal that could work well for a contract job you're trying to fill, so could your client perhaps restructure the work arrangement a bit?
Then there are who have retired or who are about to retire—either by choice or by their employer's mandatory retirement policies. Many of these individuals don't want to stop working, or can't afford to stop working because they're helping to care for adult children or aging parents, but they also don't want to work full-time. They have a wealth of skills and experience to draw upon, and the ability to mentor younger workers who are building their skills, which would make them great assets to employers who can offer flexible or compressed work arrangements.
Recruiters who are having a hard time finding qualified candidates can speak with their clients to see if things like flexible scheduling could be an option. Offering flexible work options might be one of the simplest tweaks your client could make that would yield many more qualified candidates.
2. Workers Who May Not Have the Right Education or Training
In many cases, people simply don't have all the education or skills that perfectly match a specific job description. But do they perhaps meet some criteria? Some people may have transferable skills that could be useful for a particular job.
For example, say you have a candidate who has his CDL license. He's driven 18-wheelers cross-country for the last decade, but he has no experience driving city buses and you're trying to fill 10 positions for city transit drivers in the next week. With some on-the-job training, perhaps he could leverage his truck driving experience and be a great candidate for this role. Or maybe you have someone who's never graduated high-school, but she's successfully built and run her own e-commerce business and has been active in fundraising efforts for many of her local community organizations. Perhaps she'd be a great candidate for one of your client's open business development roles.
Recruiters can work with clients to understand which types of transferable skills could be useful for a particular job. If a candidate can demonstrate a track record of success in some capacity relevant to the job's requirements or skills criteria, it could be worth exploring whether she could be successful with some on-the-job-training or reskilling initiatives.
3. Veterans Who Are Entering the Civilian Workforce
Speaking of transferable skills, many people find themselves entering the workforce after a period of military service. During this time, these individuals have often learned skills like technology, leadership, reliability, attention to detail, and the ability to make decisions under high-stakes and stress, to name a few. Such skills could help them perform well in a civilian job, especially if they had access to some on-the-job training programs.
For example, perhaps you know a candidate who worked as a combat medic. He might be a great candidate for a paramedic job you're trying to fill if given some additional training and certification. Or perhaps you have a candidate who worked on aircraft maintenance while enlisted. Maybe she would be able to successfully perform a similar job for a domestic airline with some specific training.
As of November 2018, the veteran unemployment rate was 3.1 percent, the lowest it's been since 2001, according to the Department of Labor. Employers are recognizing the benefits of hiring veterans, especially in such a tight job market. Amazon, for example, employs 18,000 veterans and their spouses—3 percent of its global workforce, according to the Wall Street Journal. And with the company's second headquarters slated to open in Arlington, VA, the company "plans to expand its roster of U.S. military veterans to 25,000 over the next three years."
Recruiters can work with clients to understand their commitment to hiring veterans and what kinds of reskilling or job training resources they're willing to offer as they reach out to veteran candidates.  
4. Military Spouses Who Can't Consistently Remain in One Location
Military spouses often struggle to find viable job options because they frequently have to relocate due to their spouses' assignments and can't stay in a particular location for too long.
"While much of the country is experiencing the lowest unemployment rates in decades, military spouses are still unemployed at a rate of 16 percent, over four times the rate of their civilian counterpart," finds the U.S. Chamber of Commerce Foundation's Hiring Our Heroes program.
And "military spouses with degrees face the greatest challenges in nearly every measurable employment category, and they face the highest rates of unemployment and the most difficulty finding meaningful work," according to a report by the U.S. Chamber of Commerce Foundation.
Say you have a candidate who has nearly a decade's worth of accounting experience, but she's recently married someone who's on active duty and will likely be moving around regularly for the next decade. Perhaps if the job could be done remotely, she'd be a great candidate for one of the temporary accounting roles you're trying to fill to ensure your client has enough coverage for the upcoming tax season.
Recruiters can work with clients to see if a job's desired location is really an issue or whether the job could be successfully completed by a remote worker. If so, recruiters could expand their search to include military spouses and others who may have relevant backgrounds, but who may not be able to be present in a specific location for a consistent period of time.
5. Workers with Disabilities
Many people have disabilities that make it difficult to perform certain tasks for a given job, but they could do the job successfully if some accommodations could be made.
"Nearly 40 percent of employers are having challenges hiring qualified employees, while at the same time one in five people in the United States have some type of disability and are facing challenges in getting hired," according to Kris Foss, Managing Director of Disability Solutions at Ability Beyond.  
Recruiters can work with clients to understand what components of a particular job could be modified with reasonable ADA-compliant accommodations or which duties may be non-essential to a particular role and rearranged accordingly.
For example, could a candidate for an IT help desk job successfully perform its duties if he had the ability to work flexible hours or a different shift that would help alleviate some of the challenges he may experience in getting to and from work? Must the candidate be able to lift boxes of up to 10 pounds for a call center representative role or could that element of the job description be removed or redirected to another more relevant position?
By working with clients to understand which factors of a job's requirements are essential and which could be accommodated or rearranged, recruiters could expand their search criteria to include people with disabilities.
6. Workers Who Have Been Incarcerated
Many people are re-entering the workforce after a period of incarceration. Historically, these individuals have faced significant challenges finding job opportunities once they've returned to society.
"Ex-prisoners fare poorly in the labor market," according to Adam Looney, Director for the Center on Regulation and Markets, and Senior Fellow, Economic Studies, for the Urban-Brookings Tax Policy Center. "In the first full calendar year after their release, only 55 percent [of former prisoners] reported any earnings, with the median earnings being $10,090. Of those with earnings, 4 percent earned less than $500, 32 percent earned between $500 and $15,000, and only 20 percent earned more than $15,000."
But former prisoners could be successful if given a second chance and an opportunity.
While incarcerated, many individuals have held jobs where they've worked in food service, landscaping, or custodial capacities. Others have participated in work-training programs, such as UNICOR. These programs have helped people improve their skills in basic areas such as language (for example, ESL courses), reading, and math. Other programs like The Last Mile have taught former inmates modern technology skills and other skills that can be useful in business such as how to write blogs, tweets, and how to use social media.
Since we're in "one of the tightest labor markets in decades, some employers say they are more willing to consider applicants with criminal histories," reports the Wall Street Journal.
Recruiters can work with clients to understand their willingness to consider candidates who've previously been incarcerated. If they're open to doing so, recruiters have another pool of potentially qualified talent to consider.
7. People Who Have Previously Applied  
Last but not least, candidates who've previously applied to an open position could be a great fit for a future role. They've proactively expressed interest and have reached out to your firm for help.
Perhaps you had a candidate who didn't meet a specific job's criteria, so you never placed him in a role. Look into why this candidate didn't make the cut and see if anything has changed. Did he not have a specific skill at the time that was required for the job? Maybe he has developed that skill since he was last considered for such a role. Were the requirements for another job too strict? Maybe your candidate didn't have three to five years of experience at the time she applied, but she's since gained another couple of years of relevant experience that could be useful in a given role.
Recruiters who develop relationships with candidates tend to be much more successful than those who don't. And by working with clients to understand, as much as possible, why a particular candidate was not a fit for a particular role at a certain point in time, they might be able to place that candidate in another more relevant role in the future.
5 Ways to Tap Into Underutilized Talent Pools
Recruiters are constantly under pressure to do more with less, so figuring out how to tap into so many underutilized talent pools could be time-consuming and tricky. Here are some strategies you can try out as part of your expanded candidate search efforts.
1. Explore the Features of Your ATS That Will Help You Create Expanded Search Pools
What does your current recruiting technology allow you to do and how is it set up?
One thing to take a look at, especially with respect to your applicant tracking system (ATS), is how you're tagging people in your database. Creating specific tags for each candidate record, such as "veteran" or "part-time availability only", can help you run expanded searches in your database when it comes time to search for specific candidates.
Say you've been running a search for a Java developer for the last month, but you've only been able to find two qualified candidates who are based locally. One isn't open to new opportunities because she just took a new job and one simply won't respond to your messages, no matter how compelling you've tried to make your emails, texts, and inMails. Would your client consider hiring someone who might not be based locally? If so, you can run a search across expanded geographies. Include those candidates with a "remote" tag associated with their candidate record, as well, to see if you can find more qualified candidates to present to your client.
2. Write Inclusive Job Descriptions
Are your job descriptions written so they're inclusive? Are they loaded with language that conveys gender or other forms of bias? Are you using words that are simply unappealing to target candidates?
Many potentially qualified candidates may voluntarily take themselves out of the running simply by not applying to a job if its description makes appears as though wouldn't have a fair shot at being considered for it.
Recruiters can work with clients to review the job's list of requirements, the language used, and get a better understanding of how the role might be perceived by candidates.  
For example, does it seem like the client has tailored the job description toward male candidates? Is it really necessary for a candidate to have five to seven years of serving experience for a three-day temporary catering staff job at a conference that's coming to your city's expo hall? Could a single-parent who has to pick up his son from school each afternoon still successfully perform the job if he was able to work flexible hours? Has the client made it's commitment to EEOC and ADA compliance clear?
By writing more inclusive job descriptions, you can increase the pool of candidates who'd likely apply for an open role and who'd be willing to talk to you if you reached out to them about an opportunity.
3. Diversify How You Advertise Jobs
In tandem with coaching your clients to consider how they're writing their job descriptions, it's equally important to think about how and where you post those descriptions.
In marketing, there's a saying: "Content is King, but distribution is Queen and she wears the pants." You could have the best, most inclusive, most enticing job description in the world. But if you're not getting it in front of the people in these underutilized talent pools you're working so hard to reach, then you're back at square one with a limited set of candidates to consider.
Just like the language used in a job description, a one-size-fits-all approach to advertising jobs won't work in a tight talent market.
Look at the talent pools you're trying to tap into and get to know the preferences of the people who are part of them. What websites do they visit? What social media channels do they use? How do they look for jobs? How can you reach them so they'll take notice?  
By understanding the preferences of potential candidates and how they go about looking for work, you can better tailor your job advertising and recruiting strategies to attract them.
4. Ask Clients if They Can Be Flexible on Where Work Can Be Done
In today's knowledge economy, many jobs can be done if a worker has access to the internet and a computer. And because of advancements in technology, companies now have access to some of the best and brightest workers in the world, regardless of where they may live.
If you're having a hard time filling a few web developer positions, for example, perhaps candidates who live in another city (or country, even!) could be a great fit for your client.
In many instances, recruiters have an opportunity to work with clients and counsel them to consider whether a particular job's work must be done on-premise and if candidates must be based locally, or if candidates could successfully perform the duties of the job while working remotely.
By determining what's absolutely critical in terms of where work gets done and what kind of flexibility the client can offer, recruiters can often eliminate unnecessary geographical boundaries and broaden their search.
5. Counsel Clients to Reconsider Which Job Requirements are Absolute Must-Haves
In addition to working with clients to see if they can offer candidates any flexibility on where work gets done, consider working with them to see if they can offer candidates any flexibility on how work gets done, as well.
For example, if a client has a temporary opening for an administrative position that'll be paid hourly, last for six weeks, and includes 40 hours of work per week, you could ask your client if they need exactly one person to perform 40-hours of work per week or if the job's requirements could be successfully be met by two people working 20-hours per week at the same pay rate.
By working with clients to carefully examine which requirements and skills are absolute must-haves, you may find an opportunity to expand your searches.
---
Authors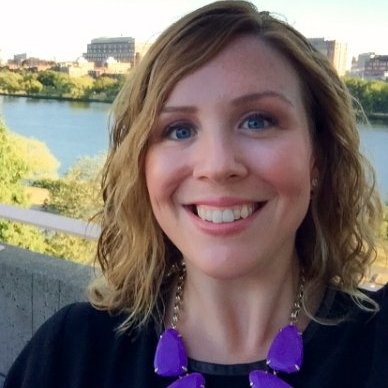 Katie Tierney is Bullhorn's Content Marketing Director. She leads global content marketing and social media strategy for Bullhorn. Before joining Bullhorn in 2016, Katie spent nearly 10 years with Sir Richard Branson's Virgin Group and served as Virgin Pulse's Director of Marketing (Content & Communications). One of its original employees, Katie helped to take the company from start-up through its $92MM investment. Katie earned both her Bachelor's and MBA degrees from Northeastern University. Follow Katie on Twitter: @k_tierney.
Recruit Smarter
Weekly news and industry insights delivered straight to your inbox.