What if HR Became a Force for Good?
"But just so we're reminded of the ones who are held back
Up front there ought to be a man in black." – Johnny Cash
We know things are not alright in our workplaces.
Someone must stand up and be the (wo)man in black. But who?
When it comes to creating human-centered, equitable workplaces, that person should be you and me. It should be Human Resources.
What is holding us back?
Maya Angelou once said: "I think we all have empathy. We may not have enough courage to display it."
Let's examine her quote in its component parts:
Empathy.
Earlier this year, I had an opportunity to introduce the concept of design thinking to students at DePaul University's Master's in Human Resources Management program. When I asked the students what they thought prevented HR from becoming human-centered, their unencumbered minds came up with these "3Ps": Profit, Policy, and Process.
I venture that most of us entered the Human Resources profession aspiring to be advocates for our employees. Then, reality hit, and many of us got sucked into the HR of yesteryear, prioritizing the bottom line, compliance, and rigid processes.
Whenever I tell HR professionals that my mission is to "bring the HUMAN back to Human Resources", I see their eyes light up and a glimmer of hope and excitement emerge. Most of us in HR have empathy; we just have forgotten how to tap into it.
Why does empathy and an employee experience-centric approach matter in times of record-high unemployment? As the economy turns around, employees and prospective candidates will most certainly judge organizations by the way they treated employees during the crisis. Empathy is also a pre-condition to psychological safety which in turn fosters the innovation needed to re-imagine our businesses.
Courage.
When I interviewed Halima McWilliams, People Operations and Culture Leader at Corgan, for a recent Talent Tales episode, she brilliantly stated that courage and fear can exist together. But fear should not keep us from doing what's right.
Those of us who hold HR leadership roles or are otherwise privileged need to lead by example as we wield more influence in the organization. The more power we have, the more we need to think about how we might use it as a force for good.
I know this is not easy. I have been in your shoes. There are probably plenty of instances when I should have stood up more forcefully or more often, but I did not. I am consciously working toward getting better, and so can you. When you encounter a situation that does not sit well, reflect on it, research it, and discuss with a trusted peer. Every time you do this, you will grow your courage till you are ready to act.
Some acts of courage are more subtle than others. It takes courage to admit that we all have biases and blind spots and that we might need to ask for feedback from others to overcome them.
Need a nudge to get started? I find Brené Brown's work inspiring and instructive in the way it tangibly connects vulnerability and courage.
Action.
Gianpiero Petriglieri, Associate Professor of Organizational Behavior at INSEAD, stated in a 2019 MIT Sloan Management Review article on organizational learning that "nothing truly novel, nothing that matters, is ever learned with ease."
Adults learn best by doing. When it comes to acquiring new skills, collaborating with peers and exploring unfamiliar concepts in community through the process of practical inquiry have also proven effective in changing behavior and unleashing meaningful action.
That's why I am so enthusiastic about the transformative potential of design thinking for our function.
In 2019, I founded the HR.Hackathon Alliance as a way for Human Resources professionals to safely experiment with the design thinking method while tackling real workplace problems.
Then 2020 hit and I felt a moral obligation to use our HR.Hackathon Alliance platform to benefit the social good.
These are three examples of social impact initiatives we recently launched:
1. #HRvsVirus
Our April 2020 #HRvsVirus Hackathon provided a virtual forum where an interdisciplinary group of 130 global problem solvers – from HR professionals to design thinkers and coders – came together united by a shared purpose.
2. Career Hackathon
In July 2020, we piloted Career Hackathon, a concept designed during the #HRvsVirus Hackathon. The solution aims to address the record high unemployment caused by the crisis.
3. #HRvsRacism
In August 2020, we launched #HRvsRacism, an ongoing initiative that aims to help HR professionals recognize and address racial inequities and racism in the workplace.
YOUR TURN:
How might you practice empathy, unleash your courage, and start championing employee-centric workplace practices?
How might you experiment with design thinking methods such as HR Hackathons to co-create change with your employees and leaders?
How might you turn change efforts into sustainable movements?
How might you work out loud so you can learn with and from the HR community?
I believe Human Resources can become a force for good. I am looking forward to the day when we will "wear a rainbow". But first, let's rise together as the (wo)man in black.
---
Authors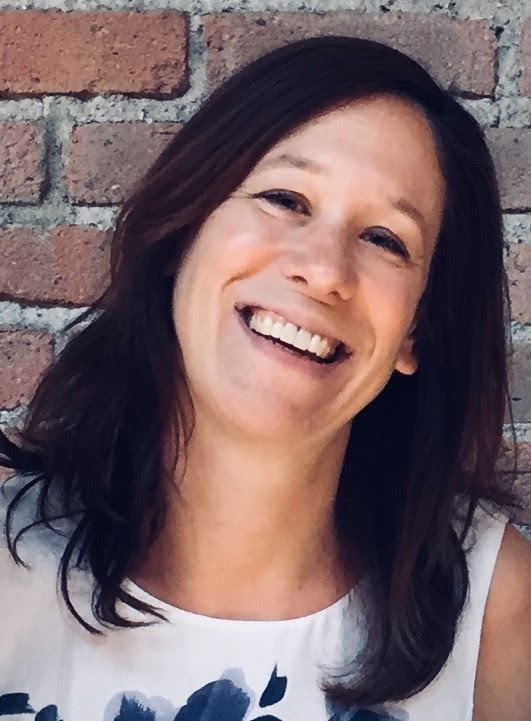 Nicole Dessain is the Founder and Chief Employee Experience Designer at talent.imperative inc, an employee experience design consultancy, and the Co-Founder of DisruptHR Chicago. Over the course of her 19-year Human Resources career, Nicole has worked with companies like Accenture, Cisco, Comcast, Mercedes-Benz, BASF, UNIQLO and Walgreens. After she discovered design thinking while collaborating on a client project, Nicole became a student of the method and got certified by IDEO U and LUMA Institute. She is a SESP Lecturer at Northwestern University's Master's in Learning and Organizational Change Program which explores how design thinking might be applied to innovation in organizational effectiveness.  Nicole's creative superpower is "connecting the dots" which she applies to her passion for bringing design thinking to the world of Human Resources through the HR.Hackathon Alliance.  Nicole has been quoted in the Chicago Tribune, HR Magazine, Training Industry Magazine, Workforce Magazine, and Talent Management Magazine. She has presented to live and virtual audiences at SourceCon, DisruptHR, SHRM, ERE, TLNT, SIOP, and ISPI.
Recruit Smarter
Weekly news and industry insights delivered straight to your inbox.